The giving spirit is in full effect this holiday season at Dr. Virginia Henderson Elementary School in Madison.
On Wednesday, Dec. 16, employees from WPS Health Solutions in Monona delivered more than 700 holiday gifts to Henderson Elementary's front door, located off S. Stoughton Road.
WPS 'adopted' the school as an initiative to give back to the community, and set up a gift drive for its students and families in need.
Earlier in the year, the elementary school provided WPS with a confidential list of roughly 300 students from 119 families in financial need. This comes out to just over 20% of the student body.
Families met with a social worker from the school prior to qualifying for the gift drive, and children were allowed to pick two gifts to be placed on an Amazon wish list. WPS employees were then directed to purchase items directly from the list.
In total, WPS donated 758 gifts, collectively worth $17,000. WPS Director of Events & Strategic Partnerships, Megan Willauer, said each gift was delivered to her house, where she stored them until the morning of the event. Families were permitted to stop by the school later in the day to pick up their gifts.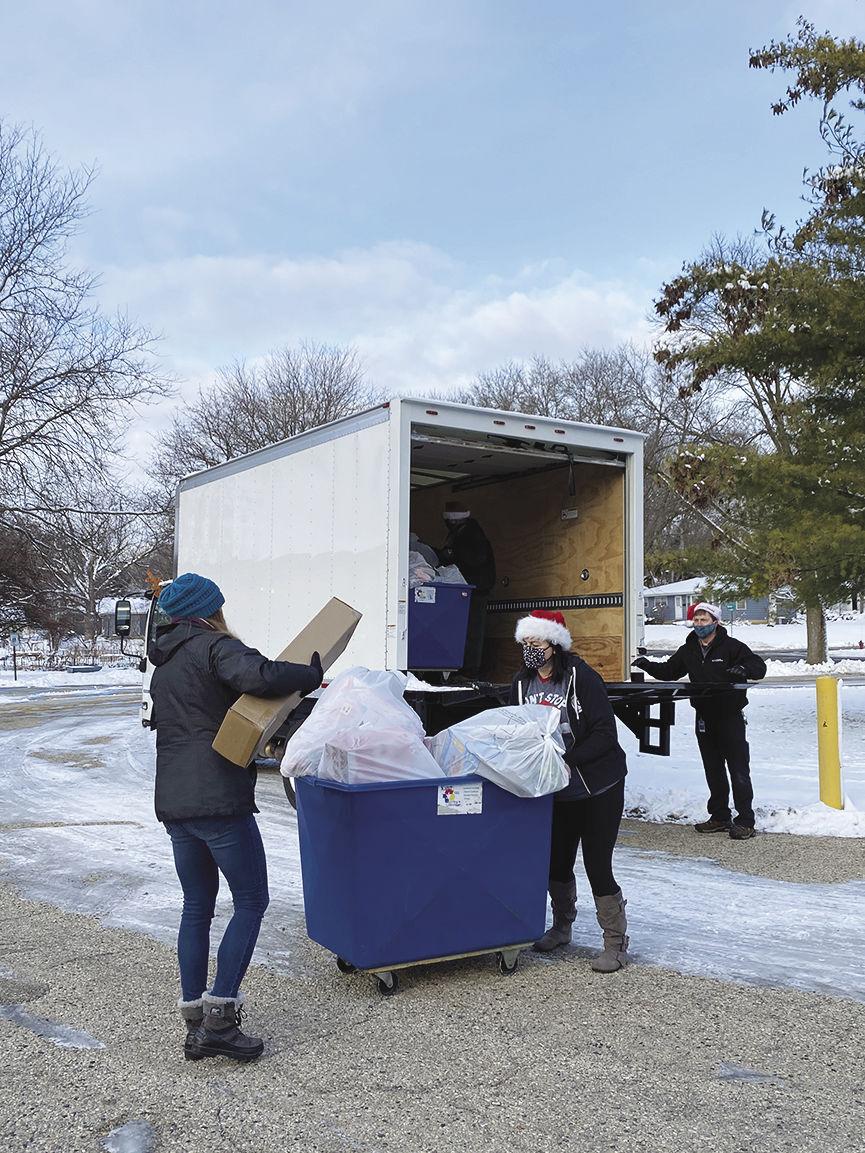 "I've been storing all 758 gifts at my home, since with COVID we weren't able to keep them under a giving tree in our office," Willauer said. "COVID is affecting a lot of people and a lot of families right now, so [the gift drive] was a way for the company, and us personally, to give back."
2020 marks WPS's second consecutive year running a gift drive for Henderson Elementary, and the numbers are showing a sharp increase in need since 2019.
"Last year, we brought in about 250 gifts, because that's all that was needed. It shows us that there's three times the amount of people living in need this year," Willauer explained.
The gift drive comes at a time when unemployment rates across the country are rising, causing a downward shift in financial security not seen since 1948, per a report from the Congressional Research Service (CRS).
In September, the Bureau of Labor Statistics (BLS) reported a two percent increase in unemployment for the Madison area this year, with a peak in April of 42,401 families dealing with job loss.
Willauer said it's a need that her own family has been fortunate enough to avoid, but one that's close to her heart nonetheless.
"It's very heartwarming for me to be able to do something that is impactful to my community, and just to fellow humans," she said. "I get emotional when I talk about it because it's so special, and although my family doesn't need [help] right now, we are able to help out and give back to those who do."
Henderson Elementary School Principal Ben Ketterer echoed that sentiment.
"It's wonderful that we can do something extra to bring some joy to our students' lives and also ease the burden for some of our families," Ketterer said. "We don't do it for the thanks, we do it to offer something extra to our families."