For the last two weeks, life for the Morris family in McFarland has been a whirlwind of eat, sleep, bake, repeat. Unlike most households at this time of year, however, the Morris family isn't baking holiday sweets; they're baking dog treats.
What started as a nice gesture for a neighbor quickly blossomed into a full-blown business when Jennie Morris, along with daughters Claira and Grace, made a batch of homemade dog treats for a friend's dog, Pixie.
Their first round of treats was such a hit, the family decided not to slow down. Officially dubbed Lil & Pix, the Morris family named its business after the family dog, Lily, and her four-legged best friend Pixie.
Jennie said that while she helps with the management side of Lil & Pix, most everything else is spearheaded by 9-year-old Claira.
"[Claira] has been a huge part of the business, especially the idea," Junnie Morris said. "I have done the logistical things to create the business, but I give her a lot of the credit."
One of Claira's ideas for the business was to name every treat after different dogs that she knows.
"When we decided to make a dog treat business, we thought it would be unique if we named all the kinds of treats after dogs we know, like Lily pumpkin treats or Pixie peanut butter treats," Claira said.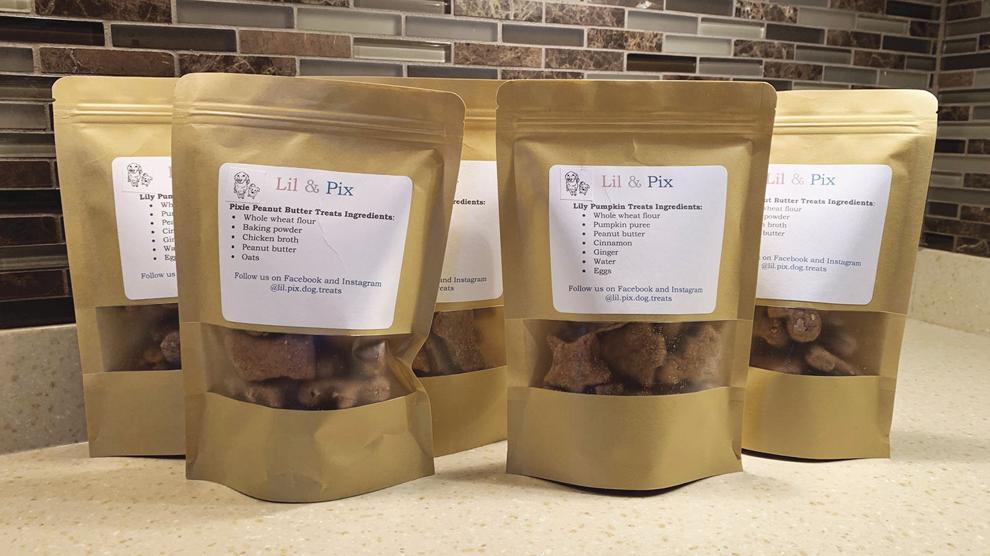 Pumpkin and peanut butter are two of many dog-safe human foods used to make pet treats, whether homemade or store bought.
While some dog owners may be unsure as to the safety of homemade treats, veterinarians say they aren't any less safe than those sold at chain pet food stores.
"The ingredients are typically pretty similar, minus preservatives in the homemade ones," said Dr. Anna Jenstead of the University of Wisconsin-Madison School of Veterinary Medicine.
Chocolate is a widely known toxin for dogs, but according to Jenstead, there's one fruity ingredient that dog treat makers and givers should avoid just the same.
"I always want to find moments to mention this as well: no raisins or grape products of any kind," Jenstead advised. "Raisins are far more toxic for dogs than chocolate."
For the Morris family, the homemade treat baking process typically takes between one and three hours for a single batch. After the dough is made, Claira and Grace use cookie cutters to mold the treats into unique shapes before landing them in the oven to bake.
Once the batch is ready to go, bags of treats are placed on the family's front porch for a contactless, COVID-safe hand-off.