As lawsuits and a political battle forge over redistricting at the state level, hear what local leaders in Monona, Cottage Grove and McFarland say about what redistricting means and how residents can get involved.
Redistricting is the redrawing of legislative maps, required under law to be done every decade with the release of new census data. Maps were last redrawn in Wisconsin in 2011.
At its base, redistricting is about maintaining equal representation in democracy, said Dane County Senior Planner Brian Standing.
"The purpose of redistricting at the county, local, state and federal levels is to ensure the principle of one person, one vote," Standing said. "As different parts of the county grow faster or slower than others, redistricting makes sure everyone is equally represented."
"How district maps are drawn is very important for residents," said Dane County Supervisor Patrick Miles, who represents McFarland in district 34. "It determines the power of each person's voice through their vote."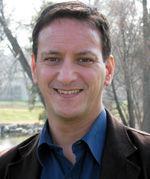 For the first time in history, Dane County is utilizing a non-partisan redistricting commission this year to draw and recommend three supervisory district maps to the county board, a concept Miles said he's supported since he helped develop the current district boundaries in 2011.
Prior to 2021, maps were drawn by county staff under oversight from the county board.
The new commission is made of 11 Dane County residents, seven of which were appointed by the county board chair, and four appointed by the county clerk.
Commission members are required to meet "a number of criteria to ensure impartiality," Standing said.
Commission members must be Dane County residents, must be non-partisan, must not have any conflicts of interest, must not have participated in the 2011 redistricting process, and must not hold official positions with a political party, the ordinance that established the commission said.
As maps are being drawn up, the county ordinance is guiding decisions about what those maps look like. The districts being reshaped right now should be equal in population, unless otherwise justified; minimize the crossing of municipal boundaries; ensure fair and effective representation of racial and language minorities under the Federal Voting Rights Act; disregard incumbency; and keep neighborhoods and communities intact.
Redistricting processes in Dane County began on Aug. 31 this year, when the county officially received the most updated census data. From Sept. 1 to Sept. 30, the non-partisan redistricting commission will be working with the public to draw tentative maps.
Members of the public can attend those commission meetings via Zoom on Sept. 23 and Sept. 30.
On Oct. 4, the commission will present three final map options to the Dane County Executive Committee. The executive committee will then recommend one of those maps to the Dane County Board on Oct. 7.
On Oct. 14, the county board will hold a public hearing and adopt a 'tentative' supervisory district plan,' which will likely become official on Nov. 18.
Meanwhile, county board supervisors are discussing specifics on how local constituents can have a say in that process.
How can you get involved?
Dane County Supervisor Sarah Smith, who represents the city of Monona in district 24, said those running for a supervisor seat are required to circulate signatures in December to get on the ballot for the following spring.
Smith said citizen engagement in the redistricting process could help make sure that happens on time.
"If we don't know what district we're in, and the maps have not been finalized before December, that kind of throws the process into confusion," Smith said. "Hopefully it won't come to that, and that's why we're trying to get as much public participation on the front end as possible."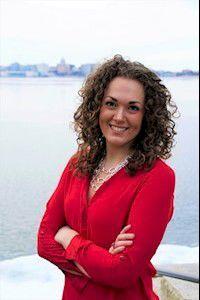 A timely redistricting process will be essential to ensure a fair and honest county board supervisor election next spring, she said.
The county board is partnering with Representable, a non-profit, to survey Dane County residents on how they view their community, in hopes the results will help map drawers keep "communities of interest" together.
Smith said a community of interest could be anything from people who attend the same local church to groups of people who hang out at the same parks.
"Representable is helping us ask those questions and let people define for themselves what they think those communities of interest are," she said. "That will help us make sure that when we redraw the district lines for the next 10 years, we're keeping those communities of interest together appropriately and making sure that... people are best represented by their supervisor."
Local residents can also take part in the redistricting process by submitting a map for consideration to the county's non-partisan redistricting commission. Submissions will be accepted through Sept. 19.
"I'm eager to see the submissions from members of the public," Redistricting Commission Chair Ken Opin said in a media release. "This is a great opportunity for the residents of the county to directly impact what these maps look like."
County Board Supervisor Melissa Ratcliff, who represents Cottage Grove in district 36, said one of her top priorities in relation to redistricting is to monitor how many districts the county actually has.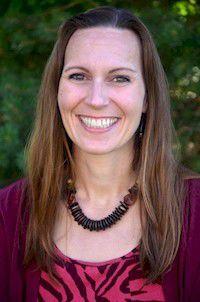 She said a resolution put forward to the county board in October 2020 would have diminished the number of Dane County districts from 37 down to 35. Ratcliff motioned to have the resolution amended to keep it at 37, which eventually passed later that year.
"While two less districts may not seem like a big deal, it could have had quite a few ramifications for our county and district 36, which is more rural," she said. "My concern was that as Dane County has been and continues to be the fastest growing county in the state, decreasing the number of districts would increase the amount of people in each district even further, making reaching residents more difficult and giving each resident a smaller voice."
"Each of our communities are unique and special and deserve to have representation from each of their areas," Ratcliff continued.
Redistricting at the state level
At the state level, though, the redistricting timeline may be seeing some roadblocks. Unlike at the county level, state senate and congressional district lines are drawn by elected officials in the legislature.
In June, the Republican-led Committee on State Affairs introduced Assembly Bill 369, requesting that the current district maps, drawn in 2011, be extended through the next legislative cycle.
Gov. Tony Evers, a Democrat, vetoed that bill on July 9.
Republican officials cited a COVID-19 related delay in receiving the 2020 census data as cause for the current maps to be extended. In a typical year, census data is released in March. This year, though, it was released in August.
Democrats then filed a lawsuit Aug. 13 against the Wisconsin Elections Commission, calling for the court to "declare Wisconsin's current legislative and congressional district plans unconstitutional."
The suit, which was filed by attorney Marc Elias, also seeks a deadline to be set for the Republican-controlled legislature to draw new maps. Under the lawsuit, if the legislature fails to meet that deadline, map drawing would then be turned over to the courts.
Elias is a voting rights lawyer, who previously represented the Democratic National Committee and worked as general counsel for Hillary Clinton's 2016 campaign for president.
"This Court should assume jurisdiction now and establish a schedule that will enable the Court to adopt its own plans in the near-certain event that the political branches fail timely to do so," Elias' lawsuit reads.
Republicans have since filed and been granted permission to "intervene in the lawsuit," a panel of three federal judges declared Aug. 31.
In light of that, Wisconsin State Sen. Melissa Agard, who represents areas of Monona, Cottage Grove and McFarland in the state's 16th district, is pushing for county residents to contact their elected officials and demand a say in the redistricting process.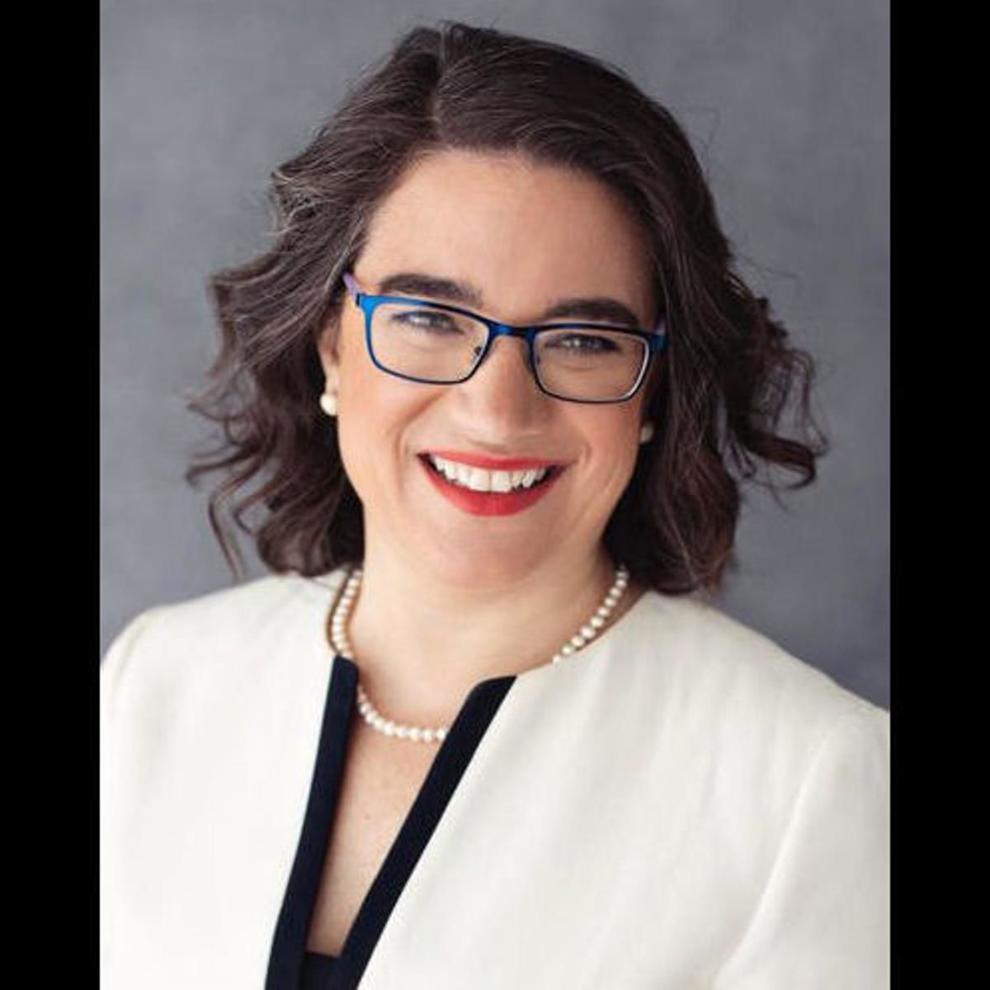 "When it comes to residents of Dane County's outlying areas… I encourage people to reach out to their elected officials and engage when they see calls for action," the state senator said. "Paying attention to redistricting, being involved in that process and raising your voices on how it's done will have a direct impact on the broader sense of law making in Wisconsin."
Without the proper checks and balances, Agard said this process can quickly spiral into an even larger issue: gerrymandering.
Gerrymandering is an effort to redistrict in a way that favors a particular political party, a tactic Agard has described as "one of the biggest ills that we face as a nation."
During her freshman term in the legislature, Agard supported a policy that would take the redistricting process out of the hands of elected officials and instead place that responsibility in the hands of map experts.
That bill never moved forward, despite being introduced more than once to her colleagues in the legislature, she said.
"Not putting the will of the people first is harmful to the entire state of Wisconsin," Agard said. "Politicians should not be choosing their constituents when, in fact, constituents should be choosing their politicians."
While discussions on gerrymandering continue at the state level, Smith said it's not as hot of a topic when looking at county supervisor maps.
"At the county level, gerrymandering is less of a concern… particularly because we have a really great redistricting commission that's intentionally non-partisan," said Smith.
Smith also noted that county board supervisors run on a non-partisan basis, and are not affiliated with any particular political party.
Miles said his hope is that the state legislature will soon follow in the footsteps of the county's non-partisan redistricting process.
"I am proud to have played a role in reforming the county redistricting process to be independent and transparent," he said. "I wish the state legislature would follow our lead and ensure all Wisconsinites an equal voice in our elections."
If the redistricting process continues as normal, and lawsuits at the state level don't hinder that process, Nov. 23 is the targeted date for redistricting to officially wrap up.