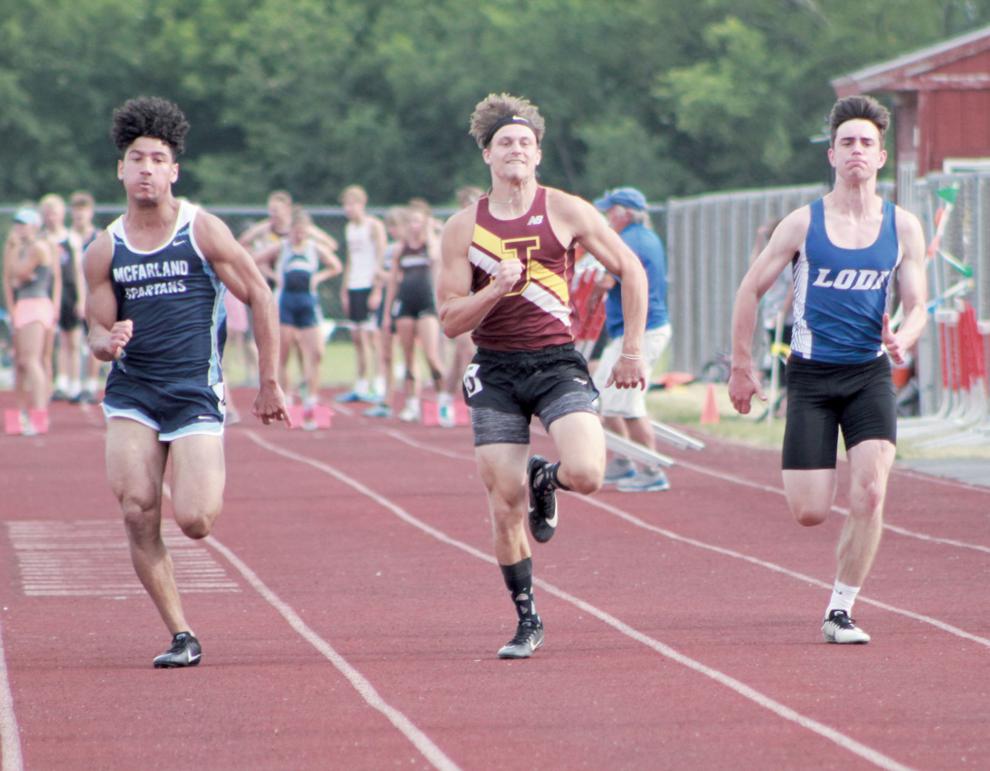 Members of the McFarland track and field team competed at the Whitewater Division 2 Sectional, held on Thursday, June 17.
Freshman Andrew Kelley secured a trip to state with a third-place finish in the boys' 100-meter dash with a time of 11.52 seconds. Senior Samantha Pili qualified for the state tournament in the pole vault with a height of 10 feet, taking third place.
In the boys 800-meter, senior Ryan Olsen took eighth with a time of 2:04.98, earning a personal record (PR).
Junior Matthew Miller earned a PR and a ninth-place finish in the 300-meter hurdles with a time of 43.64.
The boys 4x100 team of Kelley, junior Aidan Pyper, freshman Cade Korth and sophomore Brandon Dyer-Ysaguirre ran to an eighth-place finish with a time of 45.75. In a dead heat, Lake Mills' time of 44.39 took first.
Kelley, Pyper, Korth and Dyer-Ysaguirre also ran in the 4x200, taking fifth with a time of one minute and 34.60 seconds.
Senior Bryce Taylor took 11th place in the shot put event with a mark of 43 feet and six inches. Taylor also competed in the discus throw, earning a PR mark of 126 feet and one inch.
Senior Elijah Newman competed in the pole vault, but did not record a registered height.
For the girls, freshman Emily Sprang took 10th place in the 800-meter dash with a time of 2:39.55.
In the girls 1600-meter, senior Lillian Grossman finished in 10th with a time of 5:57.08, and junior Lilly Innes finished 13th in the 300-meter hurdles with a time of 52.60.
The girls 4x200 relay team of senior Elizabeth Maly, sophomore Ella Lodewyk, freshman Chloerissa Johnson and senior Chloe Dettmers finished in 12th with a time of 1:55.33.
Maly, Sprang, Johnson and Innes took 15th in the girls' 4x400 with a time of 4:31.94.
Madison Edgewood won the girls competition with 54 points. Lodi took first place in the boys competition with 72 points.