The 2020-21 McFarland Spartans boys basketball team achieved an 8-5 record that ended with a 55-53 loss to Edgewood in the WIAA Regional Final. This year's basketball team will look to continue the momentum created from last season as McFarland takes to the court.
"We had a really good summer as far as our player development opportunities go whether it would be our workouts we've had in our gyms, all the way through the tournaments and leagues that we do," said McFarland head coach Jeff Meinholdt. "As far as participation goes, it's been one of our higher summers as far as participation goes."
The Spartans lose leading-scorer Jackson Werwinski, who averaged 17.4 points per game and was named to the Rock Valley All-Conference first team, to graduation. Also graduated were Rock Valley All-Conference honorable mentions Pete Pavelec, who averaged 12.2 points per game, and Blake Kes, who averaged 7.5 points per game. Garrett Larson graduated as well after averaging more than five points per game.
"Anytime you have that many all-conference players, that's always a task to try and replace them, but... we do have some guys that had a lot of varsity experience last year, we had a very successful junior varsity team last year and it's going to be good," said Meinholdt.
Returning to the starting lineup includes junior guard/forward Dadon Gillen, who scored 8.5 points per game a season ago, and Aidan Chislom, who averaged just over five points a game. Meinholdt also noted junior Deven Kulp, and returning varsity players senior guard Zach Nichols, senior guard/forward Ryan Vogel and sophomore Andrew Kelley, as key players for the season.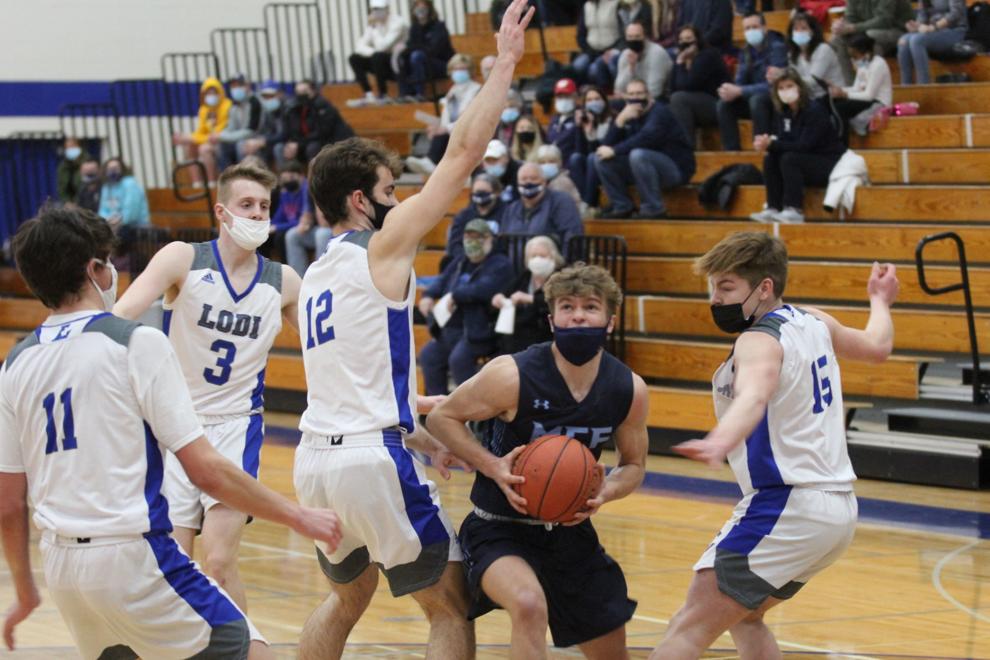 "They got some valuable varsity minutes and I know that they're going to be huge contributors for us this season, we're very excited about what we have back," said Meinholdt.
Meinholdt also expects the Spartans to play faster this season, which should work in the favor of McFarland.
McFarland opens up the season against Stoughton at 7 p.m. on Saturday, Nov. 27. Stoughton went 4-6 last season.