Cottage Grove, McFarland and Monona are going head-to-head this spring in a competition to be named the most active community in Wisconsin.
The three communities are participating in the Be Active Wisconsin Challenge, a battle for communities across the state to log minutes and hours of physical activity every week for one month.
Once the month is up, the community with the most activity logged will win a trophy, and all participants will receive a t-shirt.
There are currently over 35 towns, cities, and villages across the state signed up to compete in the challenge. Other Dane County communities participating in the program include Middleton, Waunakee, Sun Prairie, DeForest and Stoughton.
The competition will officially run from March 1 through March 31, but registration will continue to be open into mid-March. The registration deadline is 11:59 p.m. on March 14.
Open to ages two to 99, the links for each community are as follows:
The registration fee is $10.
Minutes of exercise will need to be recorded on an online form every Monday by 10 a.m. Registrants will receive a link to that form once they sign up. Alisha Fix, community recreation coordinator with McFarland, said a google form to log hours will be emailed to all McFarland participants on March 1.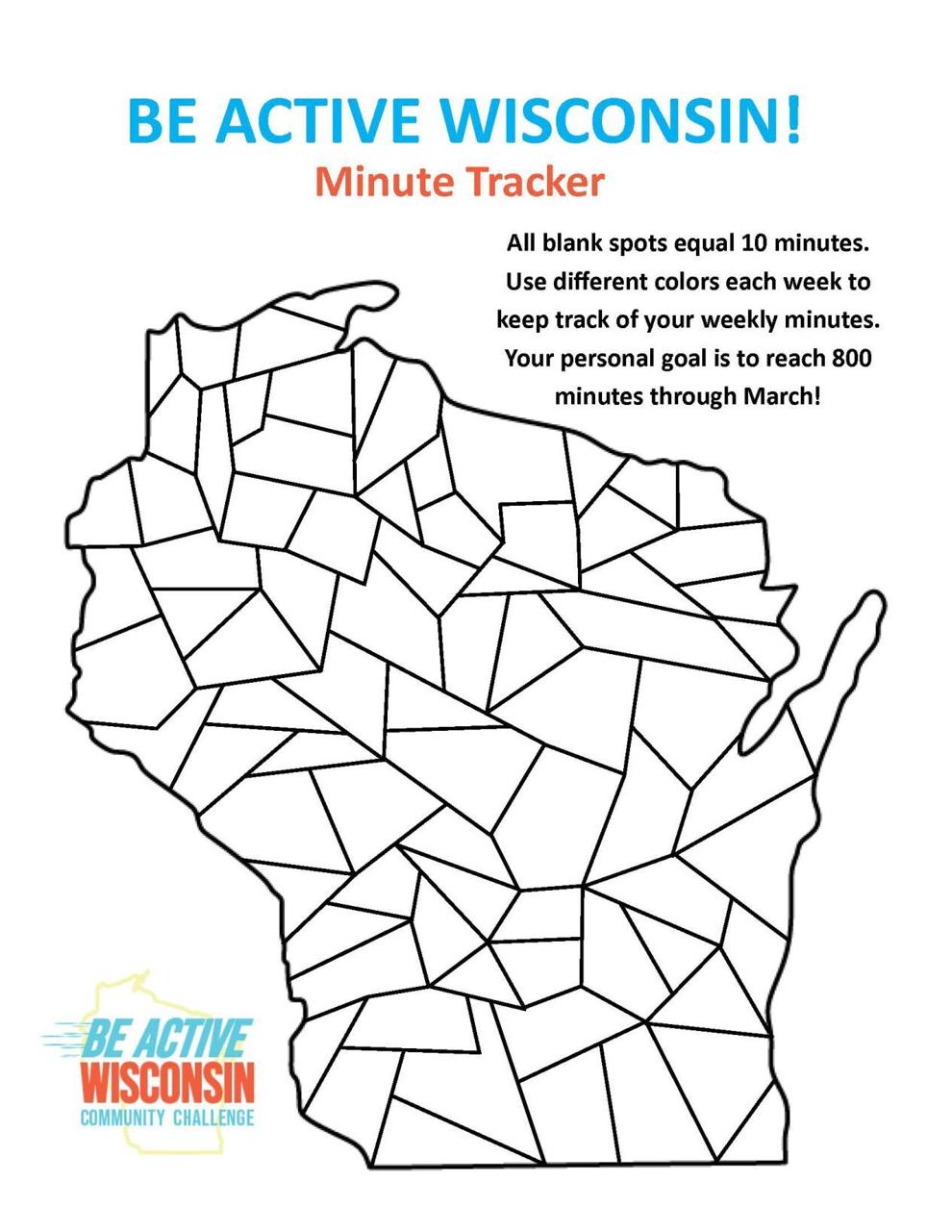 Village of Cottage Grove Recreation Supervisor Trista Taylor said the challenge is an exciting way for the village to engage with surrounding communities in a healthy way.
"What is neat about this challenge is we get to compete with surrounding communities, and I think it will help engage more participation," Taylor said. "My hope is that this gets people excited for spring and that it can be a family event."
Fix said McFarland is excited for some friendly rivalry as well.
"McFarland is excited to participate in this event as it provides our community with motivation to get active and also a little friendly-rivalry against surrounding communities," said Fix.
It is not necessary to be a Cottage Grove resident to compete as a member of the village, Taylor said, and t-shirts will be available for pickup at the village's Parks and Recreation office. A reminder to log minutes will be sent out each week to all participants.
"Each Monday I will be contacting all that are participating for the Cottage Grove community to remind them to record their minutes," said Taylor. "Each department will then receive an update so we can see where the different communities sit each week."
In McFarland, Fix said that there is a tentative goal of active minutes to attain each week, but there is no set requirement.
"While there is a personal goal of 200 minutes a week to help motivate participants and give them a goal to strive for, there are no requirements and no awards given for personal goals so that they can customize it based on their needs," said Fix.
The winning community will get to keep the trophy until next year's event, when it will be passed on to the 2022 Be Active champion.