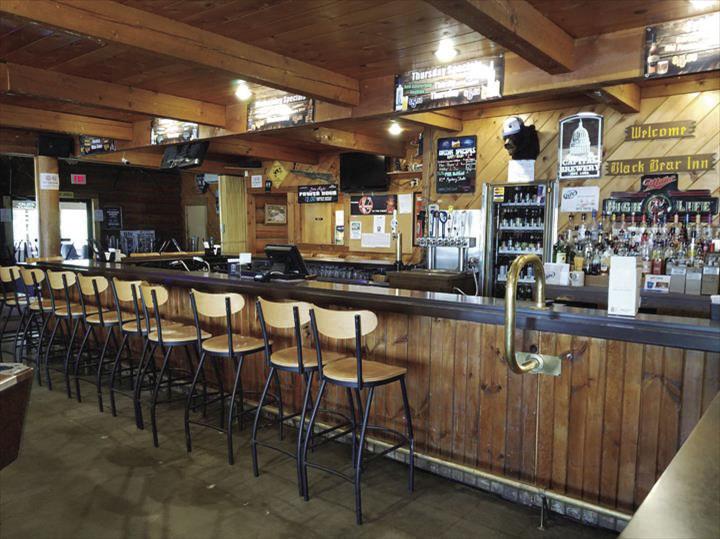 As the pandemic ravaged the food industry over the past year, ordering takeout has seemingly become the new normal, and third party delivery services like Grubhub, Doordash, and Ubereats have now taken the food delivery world by storm.
However, some local restaurants are saying these third party apps are hurting their business, not helping.
The Black Bear Inn in Cottage Grove began their struggle with the third party delivery industry last fall, when Grubhub uploaded the Black Bear's menu without the restaurant's knowledge or consent, representatives from the restaurant said.
"We have been trying for over four months to get a fake menu removed from their site, which they were able to take from photos on our website and Facebook," said Kate DeRosa, whose family has owned the restaurant since it opened in 1979.
On top of uploading the menu without prior consent, DeRosa said the app added menu items that the Black Bear doesn't even serve. The mix-up cost the local restaurant a loss in sales and several negative customer reviews when people weren't able to receive their orders of menu items that don't exist.
"We've never held a contract with them, have tried multiple times to get it taken down, and every time they returned our calls it was the same response: 'we're so sorry, would you like to continue business with us?'" DeRosa said. "Even though our answer was 'no' every time, it wasn't until Thursday [Jan. 14] that they finally removed it."
The Black Bear Inn isn't the only local restaurant plagued by troubles with Grubhub. Salvatore's, a pizza restaurant with locations in Madison, Sun Prairie, and Monona, said the app uploaded non-existent menu items to its Grubhub profile.
Salvatore's Sun Prairie wrote a warning to customers in a Jan. 9 Facebook post:
"Hello friends. I'd like to let you know that we do not now, nor have we ever done business with Grubhub even though they keep putting us up on their service without our permission. I have asked multiple times to be removed. They have an old outdated menu of ours and because of this, customers keep ordering items we do not have – we started charging a 'grubhub service fee' of $50 to their company card when they came in to pay. It finally got their attention and they agreed to remove us. The last thing we want to do is disappoint folks because they are ordering food we don't have on an unauthorized third party system, then waiting to find out they can't get it," the post reads.
A statement from a Grubhub spokesperson said that in late 2019, in select cities across the country, Grubhub began adding restaurants to its offerings based on local demand.
"This is a model that other food delivery companies have been doing for years as a way to widen their restaurant supply, and we're using it as well in some markets to create a level playing field. We work to provide accurate menus and hours for these restaurants on our marketplace based on available information online," the Grubhub spokesperson said. "If a restaurant prefers not to be on our marketplace or needs to change any information like menu items or hours, they should reach out to us at restaurants@grubhub.com, and we'll work as quickly as possible to make necessary updates or remove them."
According to the company's website, Grubhub features over 300,000 restaurants on its delivery marketplace, partnering with 245,000 of them. The company, in a statement, said it supports banning the practice of offering delivery from a restaurant without being an official partner.
"We believe partnering with restaurants is the only way to drive long-term value in this business and support banning this non-partnered practice for all companies to ensure a level playing field," Grubhub said.
Cottage Grove pizzeria bb Jack's has also decided to keep all delivery services in-house due to the high percentages that third party delivery apps take from every order.
"A lot of people aren't aware of just how much commission the third party delivery apps take. By ordering delivery from the restaurant itself, you're going to get better quality, faster service, and the restaurant is going to get their actual fair share of the purchase," said Tyler Albers, general manager and executive chef at bb Jack's.