Aided by a 27-point performance from sophomore forward Teagan Mallegni and a double-double from sophomore Brynn Kirch, the Spartans opened up the season with a 67-23 thrashing of Whitewater on Friday, Nov. 19.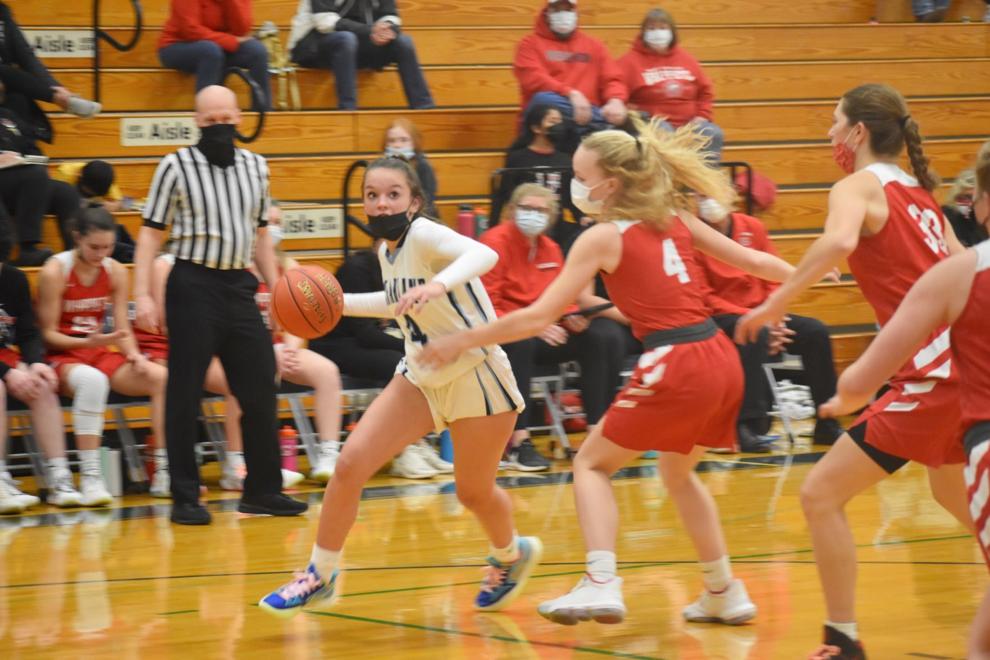 "We had Brynn get a double-double, so we're excited about that, and we're trying to get everyone included in the offense, and start working on some extra ball movement," said McFarland head coach Sara Mallegni.
McFarland started the game on a 13-0 run, capped off by back-to-back 3-pointers by Teagan Mallegni and junior guard Adrienne Kirch, forcing a Whitewater timeout. The run continued as McFarland stretched the lead to 19-3 with under seven minutes left in the first half, aided by stifling defense, securing offensive rebounds and converting second chances.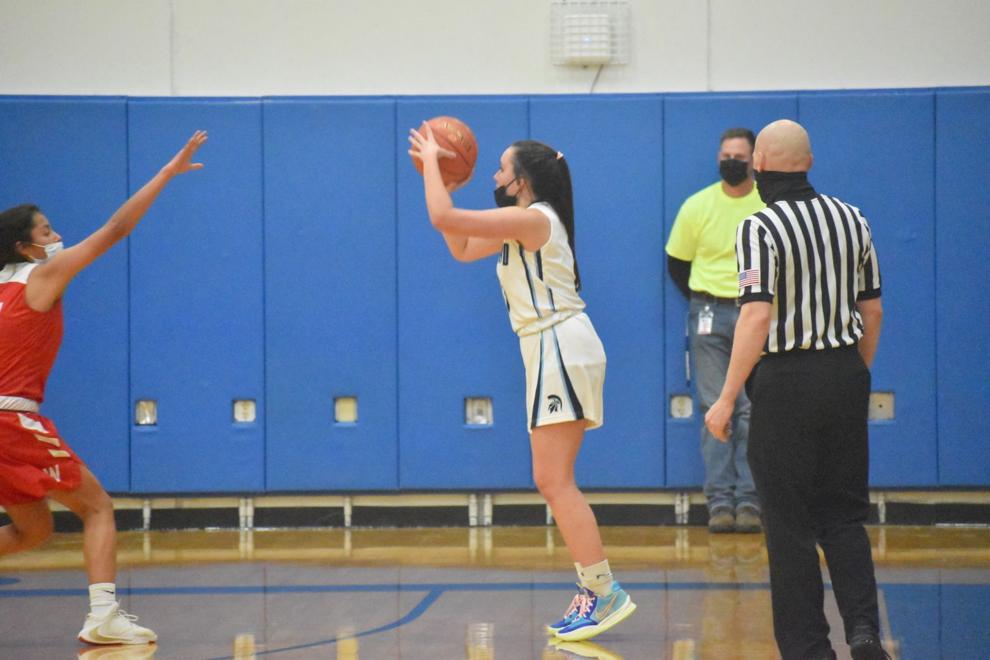 Adrienne Kirch converted a three-point play and Brynn Kirch slid through the lane for a layup, putting the Spartans up 24-3 with under six minutes left.
Adrienne Kirch and sophomore Hailey Testolin each added 3-pointers, helping McFarland go up 37-14 at the half.
"Our high scorers look for people who don't tend to score as much, so we try to focus to get all the team to score and all the team to touch the ball before we look for a shot," said Brynn Kirch.
Coming out of the half, Mallegni added eight-straight points after sinking a field goal at two 3's, putting McFarland up 48-14.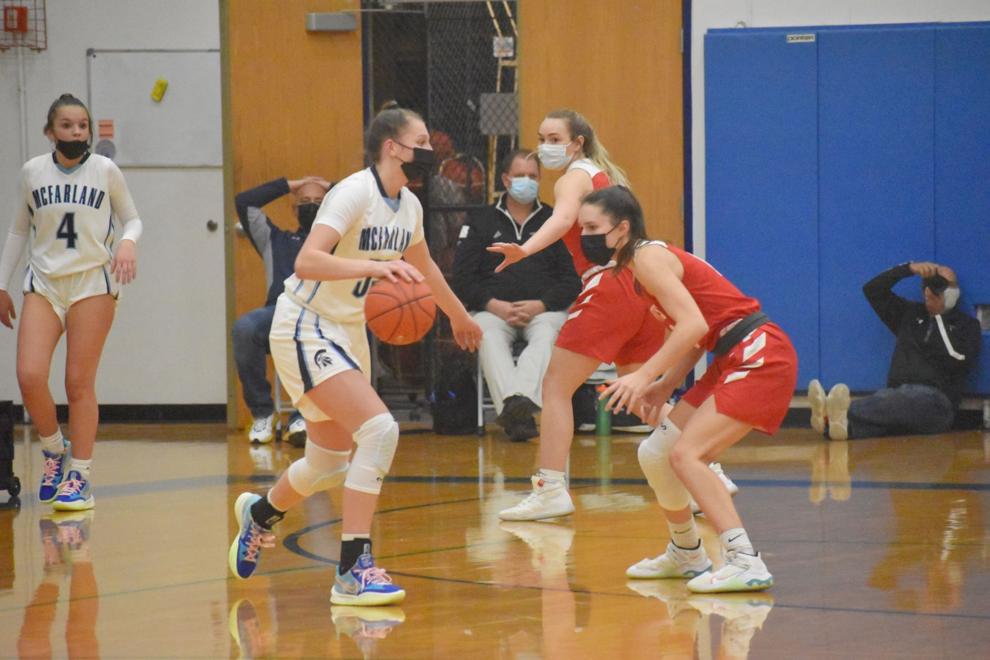 Brynn Kirch added a 3-pointer, cushioning the lead to 65-20 with under eight minutes left. A running clock went into play and McFarland won handily 67-23. McFarland went 10-24 from 3-point territory.
"It's really good for other players to get the experience, we're not super deep right now, so being able to give them playing time and have them become more experienced, I think that will help later in the season," said Teagan Mallegni.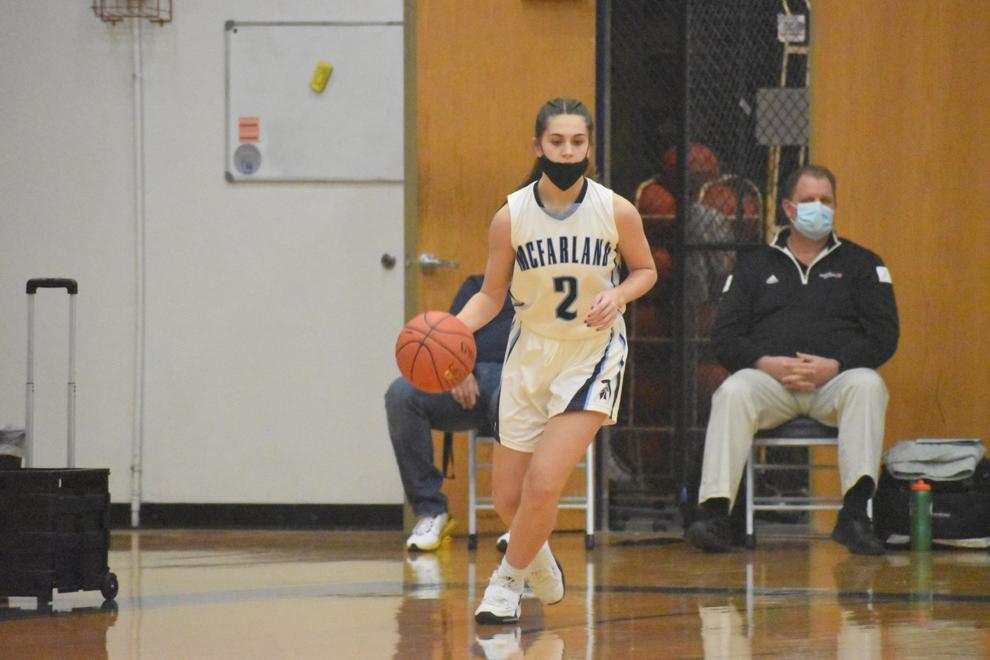 Mallegni went 10-15 from the field on her way to 30 points. Adrienne Kirch put up 16 points, Brynn Kirch poured in 15 points along with 10 rebounds, sophomore guard Hailey Testolin added seven and junior forward Serenity Smith scored two points.