The Wisconsin Department of Transportation (WisDOT) is seeking input on an 18.1 mile reconstruction of Highway 51 through McFarland and Stoughton.
WisDOT Project Manager David Schmidt presented on the project at a public meeting in McFarland Nov. 18, encouraging residents to contact WisDOT with feedback on proposed changes to intersections at Siggelkow Road and Tower Road.
Schmidt said there are two design options in consideration for the interchange ramps from Siggelkow Road onto Highway 51.
The first design would include traffic signals at both interchange ramps, single thru lanes in each direction on Siggelkow Road and left turn lanes between the intersections under the Highway 51 bridges.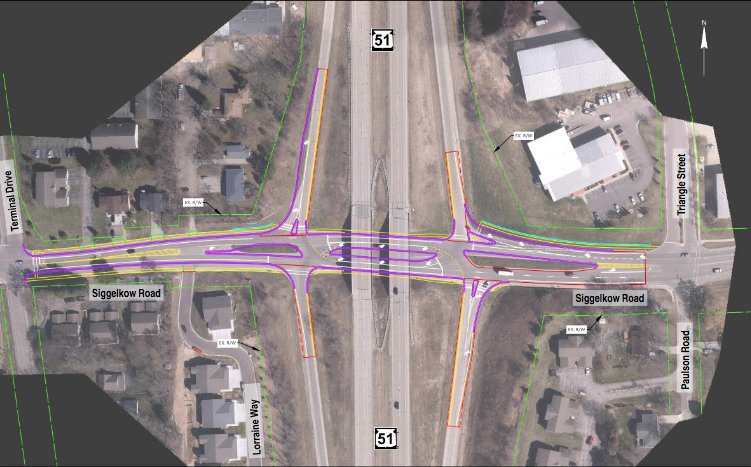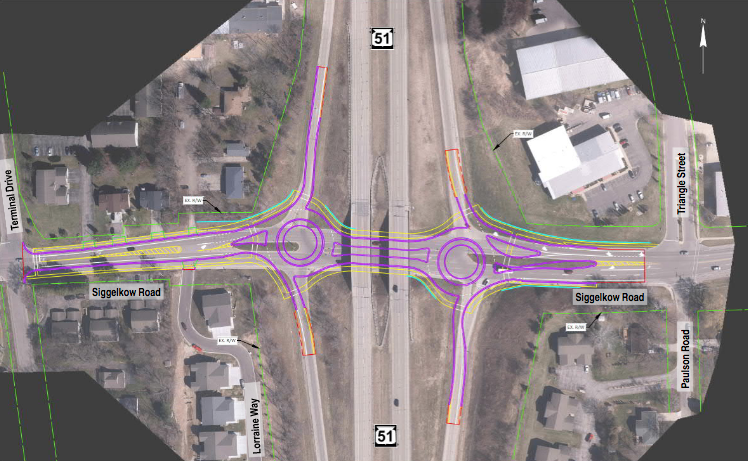 The second option would add roundabouts at both interchange ramps.
At the Highway 51 and Tower Road intersection, Schmidt said WisDOT is considering three design options.
Option one would reroute traffic to a proposed roundabout at Exchange Street, option two would add turn lanes at the intersection and option three would give the intersection its own roundabout.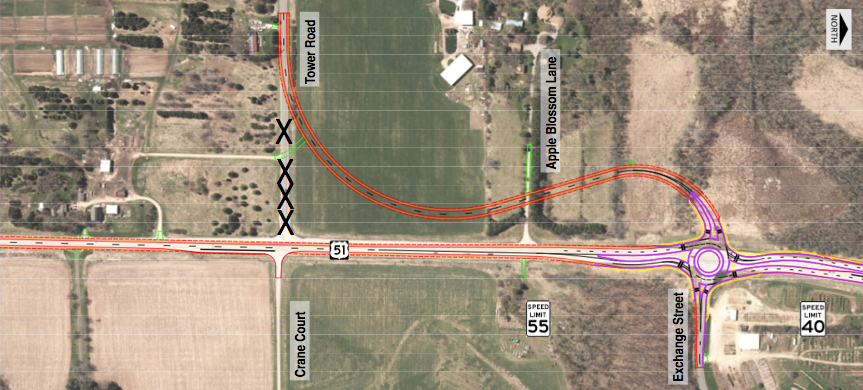 The deadline to submit feedback is Friday, Dec. 3, though construction of the project is tentatively set for 2024 to 2029.
Other elements of the construction project include:
A reconstruction of the existing four-lane highway from Exchange Street to Larson Beach Road
Replacement of the Yahara River bridge
Sidewalks added to both sides of Highway 51 from Exchange Street to Larson Beach Road
Replacement of the concrete pavement rom Larson Beach Road to Terminal Drive
Reconstruction of the southbound bridge over Taylor Road
Auxiliary lanes added on both sides of Highway 51 north of Siggelkow Road
Representatives from WisDOT said in April the project will address safety issues like crash rates, deteriorated pavement, congestion issues at key traffic times and an improvement of bike and pedestrian conditions.