The village of McFarland is inching closer to finalized improvement plans for the new McFarland Community Park and William McFarland Park.
Master planning processes for the parks began nearly one year ago, said Blake Thiesen, a lead architect on the project. Thiesen is a principal owner of Parkitecture, the Madison-based landscape and architecture group hired to spearhead the project.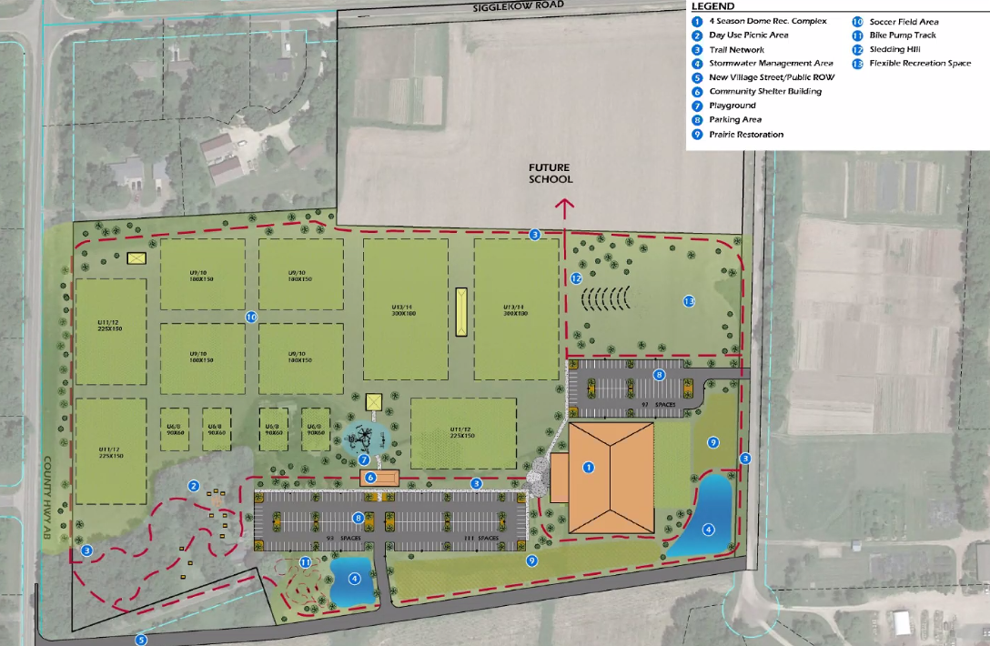 Thiesen said proposed plans for the village's new Community Park on Brandt Road include "several loops" of trails and walking paths, picnic tables, two parking lots, open air shelters, an indoor four season recreation facility, outdoor artificial turf and a winter recreation zone.
The winter recreation zone would incorporate a "fairly large sledding hill," Thiesen said, as well as a flat area that could be used for snowshoeing or a small ice skating arena.
An off-road bicycle motocross (BMX) track is also slated for McFarland Community Park. According to Thiesen, it's a feature that "does not currently exist in the park system," but has been requested several times by village residents.
Soccer facilities that currently are housed at William McFarland Park on Marsh Road will be migrated to McFarland Community Park.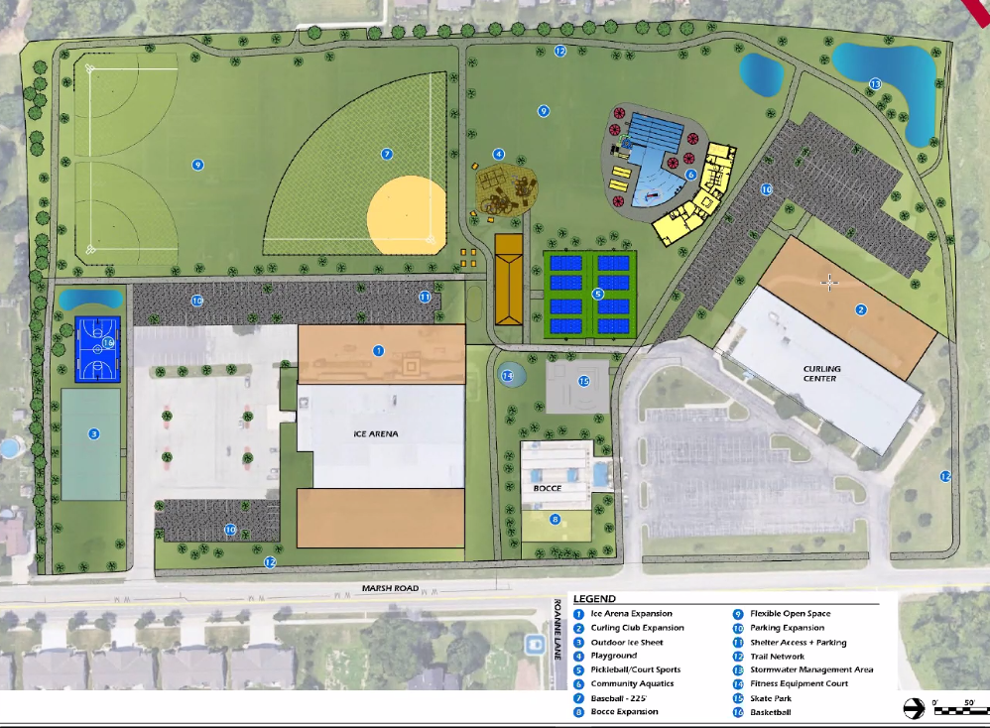 Following the transfer of soccer facilities from William McFarland Park on Marsh Road over to McFarland Community Park, Thiesen said William McFarland will have "a very different look."
"With the departure of soccer, we're going to start back-filling some of these spaces with other requested uses," he said.
Those uses include a basketball court, an outdoor ice arena, a "new, more modern" skateboard facility, an eight court pickleball complex, a new playground, walking pathways, an aquatics facility, a pool and an outdoor adult fitness area.
According to Thiesen, the pickleball complex has been a long time coming.
"It's one of those elements that has been heavily requested but we've just been looking for homes within the community to place it, and this is where we've landed," he said.
Additionally, the baseball diamond at William McFarland will be relocated to the center of the park. Two smaller oriented baseball diamonds will also be added, Thiesen said.
He said preliminary plans are also in place for expansion of the park's existing ice arena, curling club, and bocce ball facilities.
Looking aheadMoving forward, Village Administrator Matt Schuenke said it's important to note that the outlined plans for the two parks are not yet set in stone.
"These plans are meant to help serve as a guide and they're not concrete," Schuenke said. "It's going to take time for these improvements to develop and we have to be patient and understand that these have to fit in with many other improvements."
Thiesen said adoption of the final plans will likely happen within the next six to eight weeks. The plans are "about 90 to 95%" done, he added.
After adopting the plans, the village will seek contractors and explore pricing.
Village residents can stay up to date on the planning process through the village's website and parks committee meetings, Schuenke said.