Wearing a McFarland letterman jacket and hat, Arlyn Halvorson closed out his 27 years of service on the school board Monday with long-term planning advice, something he has become known for during his tenure.
Halvorson attended McFarland schools, graduating in 1974 before returning in a janitorial role in 1983 and later as a school bus driver.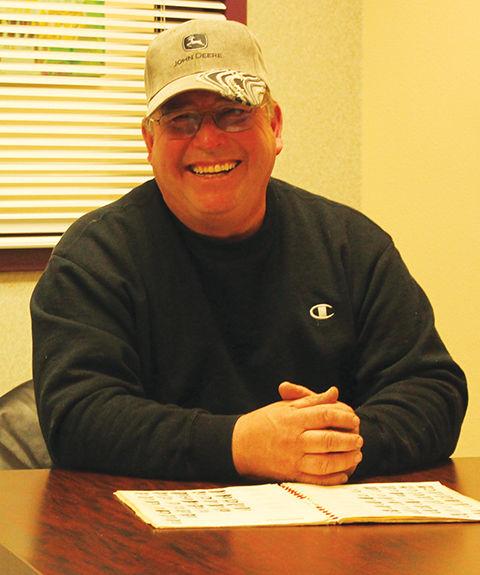 When his own children began attending the schools, Halvorson began his involvement first with the district's School-to-Career Committee, meant to fight misconceptions on agriculture. Hethen joined a larger committee, which went on to form the district's mission statement.
By 1995, Halvorson was running for election. As a farmer with strong blue-collar roots, he said he often has a different way of approaching things, recalling his first election debate.
"They had some debates, and so I went to the debates and everybody's in a suit and tie." Halvoson said. "I came in my sweatshirt, I work with my hands, and that's what I did."
Former board member Tom Allen, who served alongside Halvorson for 16 years, said Halvorson always looked far into the future when it came to school planning, with a skill he described as "Arlyn's vision."
"When I was 14, Arlyn started on the board," Allen recalled. "What I remember about Arlyn, that I think is still true, is that Arlyn had a vision way beyond what I could see, he would look out 30 years when we were looking at the next year."
This "vision," according to Allen, has helped shape the district into what it is today, including the acquisition of the Lecy property as well as the second floor already being prepped when the district recently remodeled high school.
"That was a vision he had, in terms of how the district would grow and what we should be doing," Allen said.
Halvorson shared memories and advice in his comments as an outgoing school board member, reminding the board to always vote true and "do what's best for the kids." He also shared that a property by the Hope Rod and Gun Club was up for sale again, and that the district should consider the property because "you're going to need that in 10, maybe 15 years" for a new school.
After instilling his final wisdom to the board, Halvorson paused before pointing to the 'M' on his jacket and thanking the community for its support.
"But to be honest with you, I live this blue, it's what I am-" Halvorson paused, overcome with emotion. "Thank you."