In the spirit of covering all things Rock County 4-H Fair this week, two Adams Publishing Group reporters went on location to taste some of the food offerings and share their findings.
Sara Myers
Ben's Soft Pretzel is a pretty decent snack to grab when you're a little hungry but not starving. The consistency of the pretzel is very doughy. If you've had Auntie Anne's before, it's very similar if not the same. It's a super soft pretzel. Some pretzels have more of a crunch, but this one has only the slightest crunch to it.
The cheddar cheese sauce is a little too cheesy for me. But again, if you love cheese, you can find that poured over most foods at the fair or served on the side.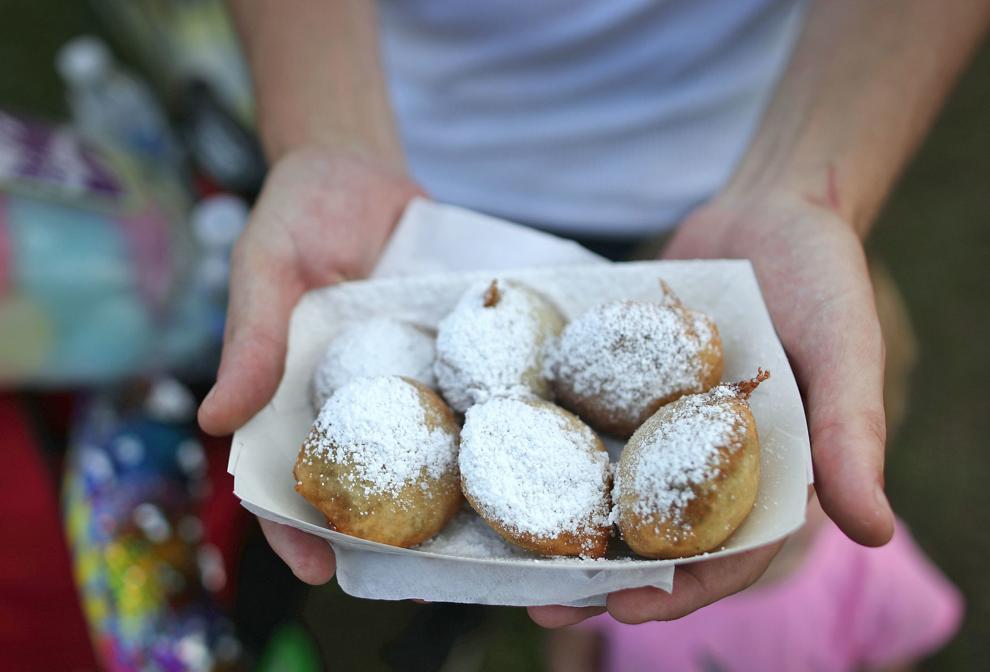 Fried Oreos are in their own lane when it comes to fried food at the fair. Very soft and sweet, and super filling and rich. I would highly recommend them, but I would also suggest not eating five of these and then hopping on The Orbiter to spin around a bunch. I don't think that would end well.
The fried mac and cheese at first glance looked exactly like a traditional cheese curd you would find almost anywhere you look in Wisconsin. One you bite into it, though, you immediately taste Kraft Mac and Cheese (I'm unsure if it actually is Kraft, but it tastes pretty identical). This is perfect for a cheese lover—or a fried food lover in general. Too many of these will leave you quite full. Just the thing for taking a break on a bench to watch the kids go on rides.
Scott Froehlich
Word to the wise: If you decide to sample a variety of fair food, pace yourself and map out what you plan on eating.
My first stop was a corn dog stand that sold funnel cakes. I wasn't much of a funnel cake person, but when in Rome, you get one the size of your head.
I took a chance on the cherry- topped variety, thinking the extra sweet and tartness of the topping would offset any grease and the mountain of powdered sugar. While my instincts were correct, it didn't dawn on me at the time that the cherry topping could overwhelm the whole cake.
After a few bites of enjoying the crisp, but not crunchy, fried dough, the filling took over and each bite of the now crimson-red pastry grew richer and richer. In an attempt to salvage the rest of the funnel cake, I scraped the cherries off, but to no avail.
Overall, the treat was tasty, but something tells me it would have been a bit better with little to no cherry topping.
Following my cherry caper, I strolled down to the next food truck where I ordered some fried ravioli. This was the first time I had heard of, let alone tried, fried ravioli, so I was a little skeptical. To my surprise, the ravioli was as delicious as any I have had at a place like Olive Garden, but encased by a fried breading shell.
While I narrowly avoided dropping marinara sauce on my slacks, I was instead greeted by a dusting of powdered sugar from my co-worker's fried Oreos.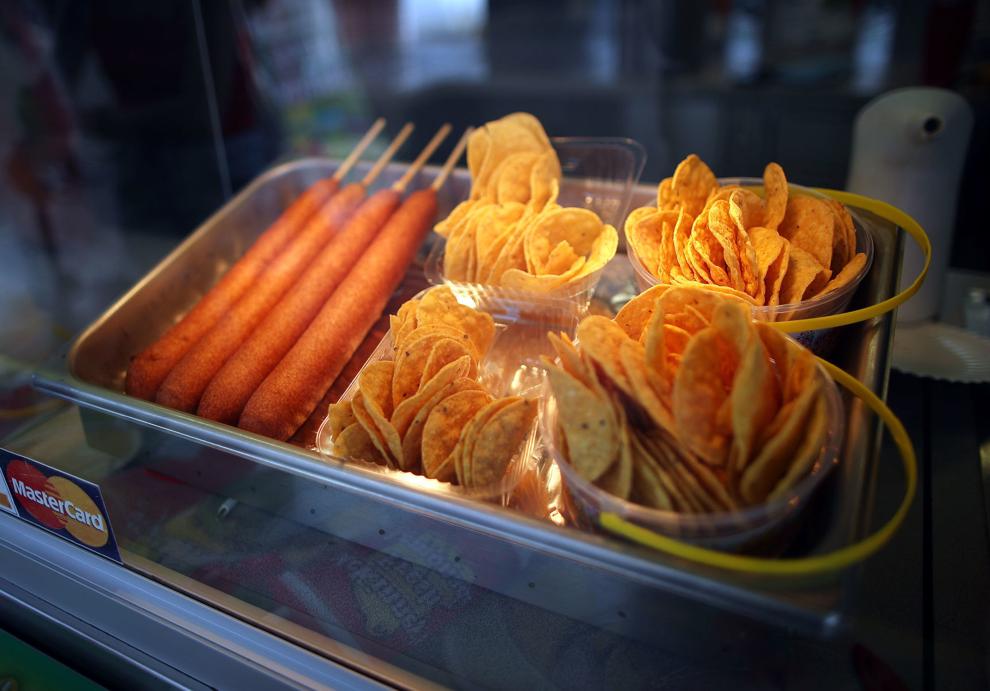 Having had a sizable funnel cake and some fried ravioli, it was time to give my stomach a break. Not only had I made the mistake of getting such a large fried treat during a miserably hot day, I had followed it up with more fried food no less than five minutes later.
So for my tasting "intermission," I decided to try a cup of cool and refreshing lemonade. My first gulp delivered a wave of sugary, tarty goodness. The lemonade had the perfect sugar-to-cheek-puckering ratio and helped take off the edge of the blistering heat.
My final stop was to grab a slice of pie. Wanting to avoid an overload of tangy food, my slice of choice was apple. It sounds cliché, but eating that slice took me back to a time when I had no cares in the world.
With every bite, fond memories of fairs past came flooding back. Mmm-mm.