If you pull into the parking lot at Dave's Ace Hardware in the coming weeks, you'll notice the usual seasonal changes. There are potted mum plants where not long ago petunias and merigolds were abundant. Pallets of potting soil sit outside soon to be replaced with sacks of salt to de-ice sidewalks. Inside the store, students are buying gym uniforms and padlocks for their school lockers.
Those changes won't surprise you. However, one will. On August 31, Dave Warren turned ownership of his store over to Delaney Blabaum. So on Wednesday, Sept. 1, Dave's Ace Hardware became Hometown Ace Hardware.
That's right. After 30 years and one month as the familiar face keeping the shelves stocked with everything the community needs, Warren is leaving it Blabaum to keep in stock power tools, grills, household goods and novelty items like Pokémon cards.
The store's new owner knows the drill, though.
"I started here when I was fifteen," Blabaum says. "I was a cashier."
Blabaum left Dave's employment after college for seven years. "The day that I walked back into the door, it just felt right," she said.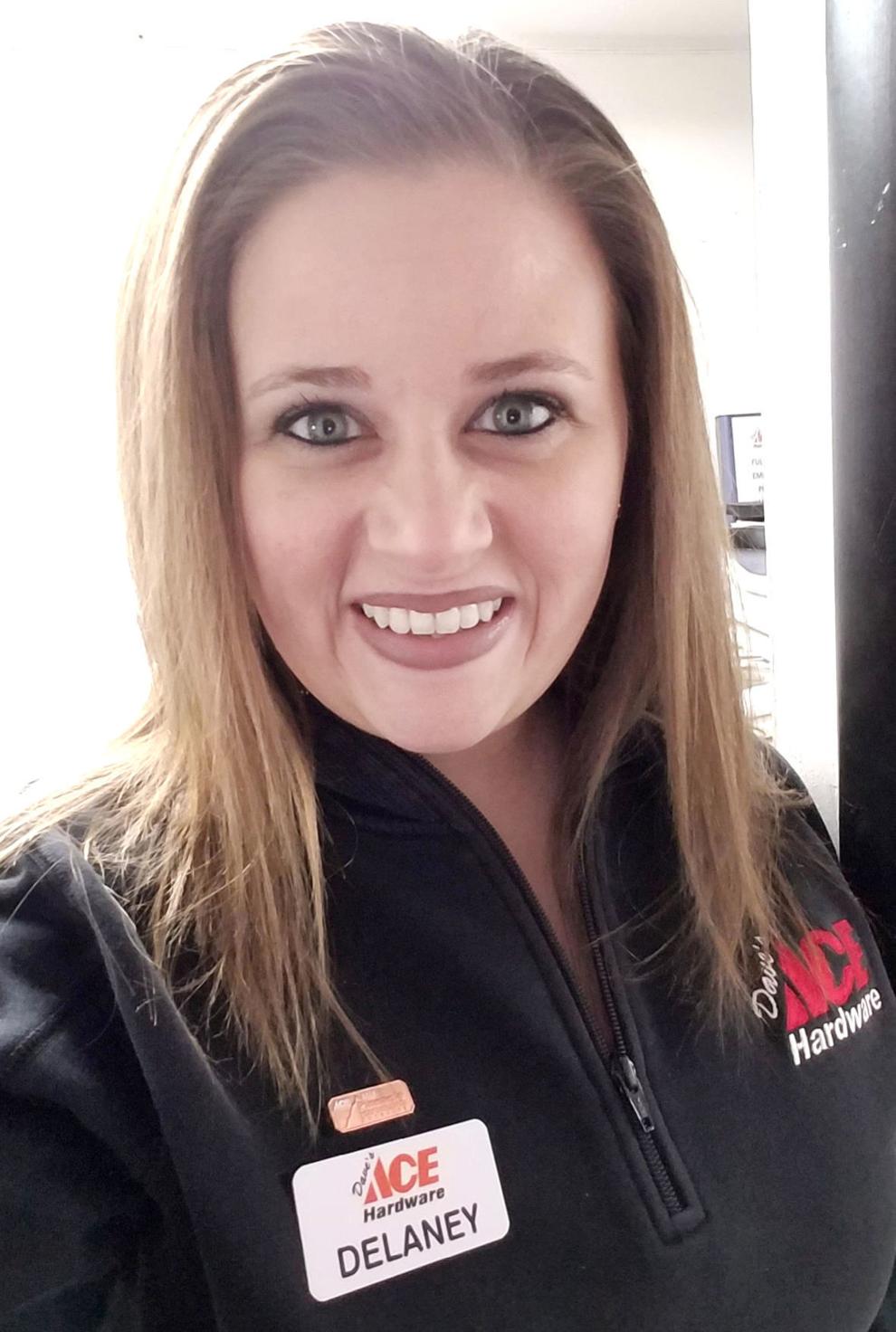 Though their stories are 30 years apart, Warren and Blabaum's road to ownership of the store is strikingly similar to his own.
"I started back in 1977 as a 16-year-old high school student," Warren said. "I really liked the job. It was fun."
He stayed until 1988 when he went to Florida and worked in housing construction. His departure from the store, however, only lasted two years.When he decided to move back to Wisconsin, he remembered former owner Dick Johnson's telling him he'd always have a job for him if he wanted to come back.
"So I called him," Warren said.
But rather than offering him a job, Johnson asked if he'd be interested in buying the store. Warren was 31 at the time and broke. Johnson had other opportunities to sell but had faith in Warren's ability.
"He told me he wanted somebody who had the best interests of the store and the community in mind," he said. "He told me he wanted somebody like me." Johnson's faith in Warren was so strong that he provided Warren with an unsecured loan. With that, along with help from his parents, Warren was able to patch together the financing.
When Blabaum returned to Ace, she was a single mother of two young children, unsure of her next steps. Having acquired management and retail experience working at another local business, she was reluctant to return to Dave's as a cashier. As soon as she did, though, she knew she had had made the right choice.
"The people that work here are amazing," she says. "The people that you get to see every day who shop here, they're people you grow up with, people that you see outside of work."
Sometime after her return, Warren sent Blabaum to Chicago to attend an event, which Blabaum says puzzled her a bit. "It was a meeting for owners and managers, and I was a cashier," she said.
Warren explained: "I saw something in her, just like Johnson saw something in me."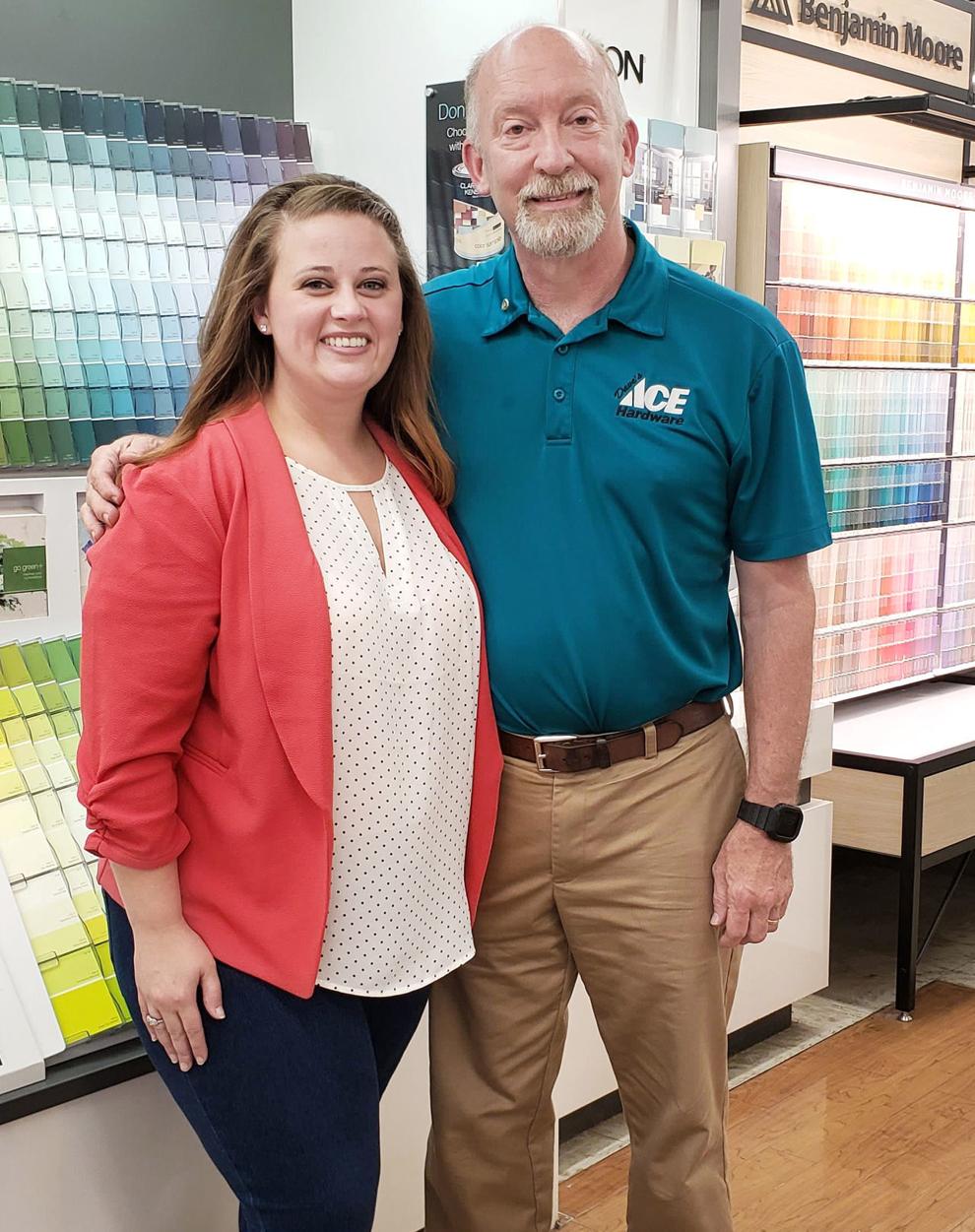 The trip to Chicago was a turning point for Blabaum. "After that, I just had that feeling. It just kind of came all at once."
She said she asked Warren to talk to her first if he ever wanted to sell the store. Warren wasn't ready at that time, and as a single mom with no resources, it wasn't the right time for Blabaum either.
But soon thereafter, Warren made Blabaum an assistant manager. A couple years later, Warren made a plan to provide Blabaum with financial assistance to purchase the store based on future dedication and hours invested. Then in May, when a Small Business Association provision in the CARES Act offered valuable incentives for select businesses, the time had come.
With the ball rolling toward her taking over, Blabaum said she was nervous.
"Not necessarily nervous about taking on the store, but about all that had to be done. It all happened so fast," she said. "It was overwhelming to get everything in place but so worth it."
Just as Johnson had enough faith in Warren 30 years ago to help him purchase the store, Warren has the same faith in Blabaum to help her out as well.
"I like to think I'm paying it forward a little bit," Warren said.
As big as a change in ownership is, customers will not likely notice a difference. Customers with gift cards and gift certificates can still use them. The staff will remain the same, too, with no changes to their status or benefits.
When asked what he'll do now that he no longer owns the store, Warren said, "Honestly, I have no clue."
He said he would help out at the store until Blabaum is comfortable in her new role. But when she's ready, he said he'll move on.
Warren's wife, Lori, is still a few years away from retiring. And Warren said he'll probably look for other work.
"I'll have a job somewhere," he says. "I'd go crazy just sitting around at home."
He said he will spend more time at his cabin up north.
Blabaum reminded Warren that he told her that some day when he "grew up" he wanted to be a humanitarian.
Warren laughed and replied that he did want to continue doing volunteer work. "Some kind of professional Rotarian. Just travel around the world and do things for others," he elaborated.
"That wouldn't be a bad goal," Blabaum said. "Hopefully you can do more of that stuff."
Wherever the future takes Warren, he said he's confident he is leaving the store in good hands. He said some people might raise an eyebrows at a young woman owning a hardware store, but he said they needn't worry.
"What Delaney lacks in hardware technical skills, she certainly makes up for in business acumen and communication skills, which is more important," he said. "She worked hard. She's earned this."
Blabaum says she may be the owner, but she doesn't feel any different than anyone else.
"I feel like everybody here is so important," she said. "Each person has their own strengths. Each person really gives a whole lot."
"Everybody is part of the family," Warren added.
As a single parent, Blabaum knows that owning the business will have an especially big impact on her kids, ages 6 and 9. When she told them about buying the store, her 6-year-old daughter responded, "Wow! It's going to be 'Mom's Ace Hardware!'"
While the store will be renamed "Hometown Ace Hardware," Blabaum says the legal name on documents is indeed "Mom's Hometown Ace Hardware LLC."
"I had to put that in there for my kids," she said. smiling and a bit teary-eyed.