"I don't want to feel this way. My heart has not been OK. I've been broken so many times. I get caught between the lies. All these songs just make me cry. Some days I don't know why. They say I'll be alright but my brain says otherwise."
In a music video, Hans Horrigmo-Cook of Janesville and Jax Wells of Milton express thoughts like these, which they say they aren't comfortable sharing person to person in conversation. Horrigmo-Cook is a freshman at UW-Eau Claire. Wells is a junior at Milton High School.
"My Mind," begins and ends by encouraging those struggling, feeling stressed or suicidal to text "Hope" to 741741 for free 24/7 counseling.
Horrigmo-Cook, a 2021 Milton High School graduate, has been a participant in the Milton Youth Coalition since it reconvened in 2019 and shared the song "My Mind" with Milton School District social worker Verlene Orr.
She encouraged the teens to make a video.
"The line of the song that says, 'I don't want to feel this way' just really echoed in my mind," said Orr, who is the chairperson of the Milton Youth Coalition.
Orr said she thought the message was important to share with others who may be struggling.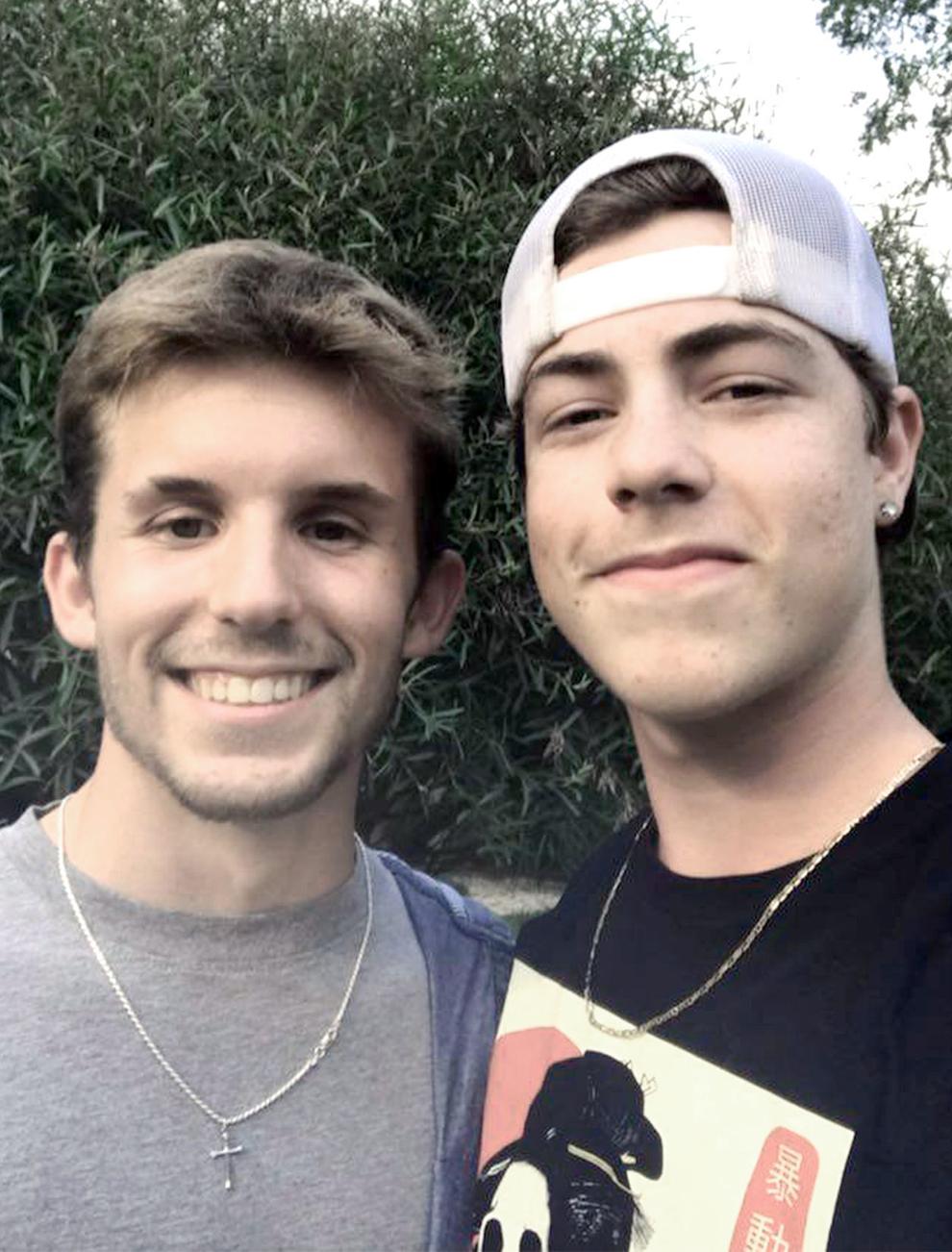 In the beginning of the video, Wells talks about giving people an outlet where they don't feel alone.
"It's OK to feel bad," Horrigmo-Cook said. "It's OK to not be able to talk to people. To hurt. To feel like nothing's going to get better. … We all go through struggles—we don't all have the same struggles."
Being able to explain how he's feeling and hopefully help other people understand what they're going through, is one of the greatest things an artist can do, Horrigmo-Cook said.
Orr said one of the things the video does is show the complicated relationship between mental health and substance use.
"I hope that others who watch the video who may be struggling will feel empowered to reach out to the texting hotline or other resources. If that number, 741741, can get embedded in a person's brain, he or she will be more apt to use it when they are in a state of crisis or otherwise in need of support," Orr said.
The "My Mind" video can be viewed on the Milton Youth Coalition channel on YouTube. The video was directed by Grady Michael and Horrigmo -Cook, and produced by Horrigmo-Cook, Wells and noRomeo.
The Wisconsin Department of Public Instruction provided a $1,000 mini grant for promotion of the video to area youth and teens. Additional funding was provided by the Milton Youth Coalition and Small Wonders Learning Center in Milton.
As of Monday afternoon, the video has more than 25,000 views.