The Red Hawks Marching Band is positively in lockstep expecting a top showing at the state championships in Whitewater on Saturday, Oct. 16.
Milton High School Band Director Nathan Czech said the 111-member band is optimistic after its performance at the Sauk Prairie Marching Band Invite on Oct. 13. The Red Hawks swept the color guard, woodwind, brass, music, percussion and visual performance categories and scored 81.7 points overall out of a possible 100.
"We actually won all of those individual awards as well as scored the highest," Czech said. "We're very proud of the kids."
The marching band also got a huge boost from fans packing their home stands at the third annual Red Hawks Marching Band Invitational on Oct. 9. As the host, Milton didn't compete, but the band played the national anthem and its three-song exhibition—"Bohemian Rhapsody" by Queen, "Sound of Silence" by Simon and Garfunkel and "Paradise" by Coldplay—in formation with a smoke machine and simulated lightning.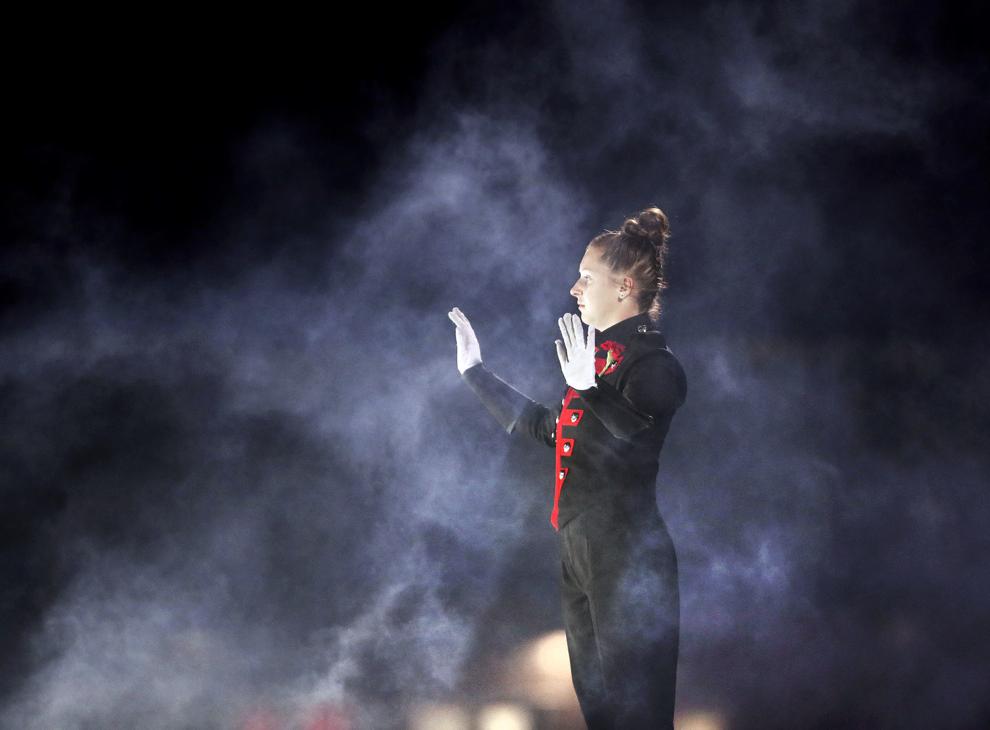 "The marching band has had a long history of being a very competitive group," said Czech, who took on the role of MHS band director in June after the retirement of Nathan Pierce, who held the position for 12 years.
"Mr. Pierce definitely brought that to fruition in his time here. For me, it's definitely positive to feel like I'm helping continue that legacy of excellence, for sure."
The MHS band director position is Czech's first after graduation in May from UW-Eau Claire, where he played tuba in the UW-Eau Claire marching band and other ensembles.
When MHS marching band assembled in June. after a year of being unable to do so because of the pandemic, Czech was there.
"I was able to get in front of the kids for the first time and make music. I've been on top of the world ever since," he said. "This is the dream job."
Czech invited the Milton community to attend the state championships on Saturday at UW-Whitewater's Perkins Stadium. The MHS Marching Band will perform at 1 p.m.