Maggie and Cassie, two dogs looking for homes, greeted families attending a pet adoption event on Saturday, Jan. 8, at Milton High School. The event was organized by students to benefit the Humane Society of Southern Wisconsin.
Shauna Wessely, a teacher who oversees Milton High School's Advancement Via Individual Determination ninth-grade students, reached out to the humane society after her class expressed interest in a community service project for the humane society. The AVID program involves students in multiple community service projects throughout the year.
"We said yes, and we brought a couple dogs out today," said Faith Stephens, community outreach coordinator at the local humane society. "The kids have really put a lot of hard work into this. It's really exciting. I'm sure it will be very beneficial for them too."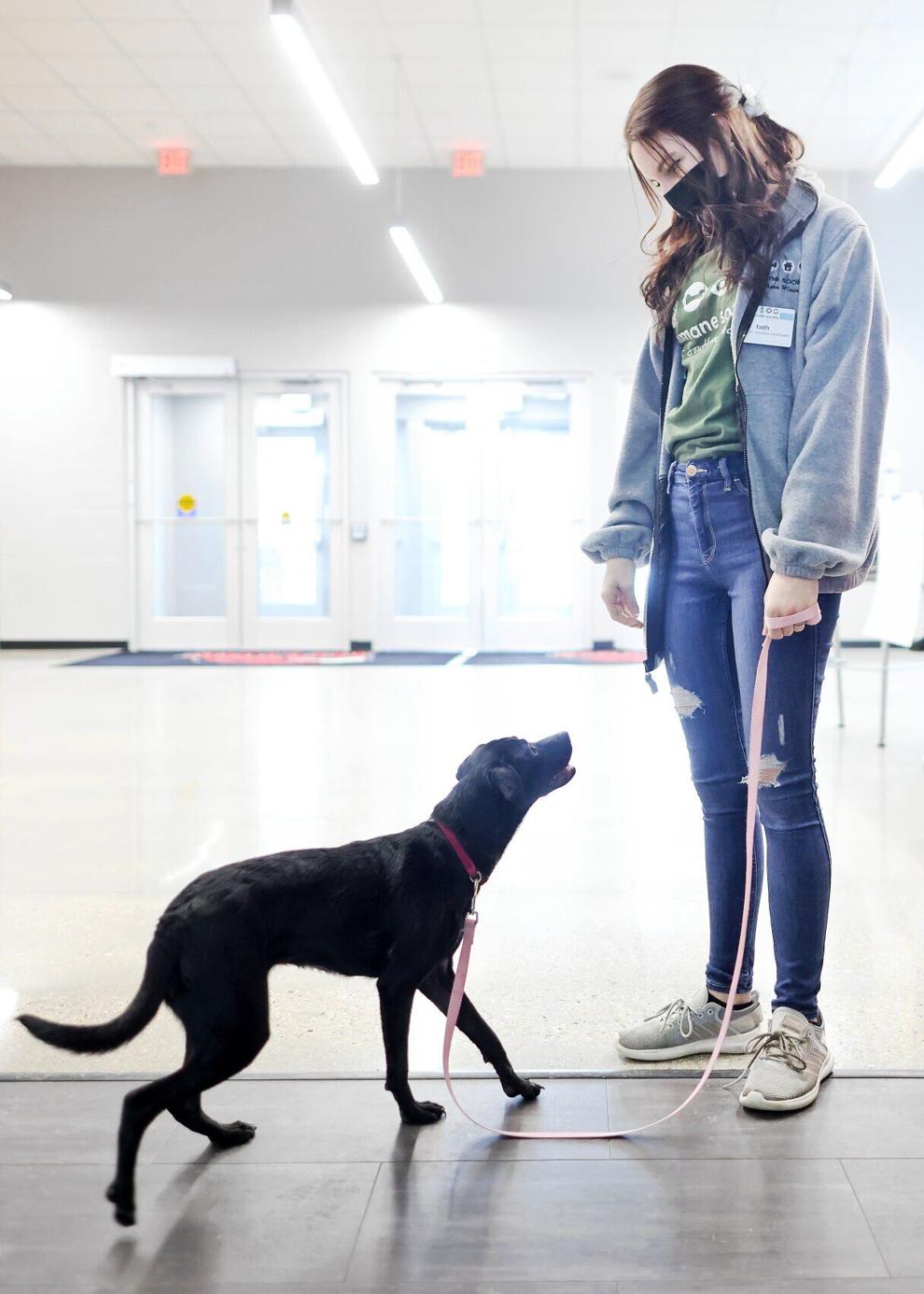 Rilee Belongie, an AVID student at Milton, said she and her classmates thought an adoption event would be a great idea as it would help find dogs and cats a home.
JaZéiah Welch, another AVID student, said she wanted to get involved with AVID to prepare herself for college.
"It's a good course to help you be prepared and figure out what you want to do," Welch said.
The students made and sold treats for cats, dogs and humans.
The two dogs available at the event were Maggie and Cassie.
Maggie is a small, black 7-month-old mixed breed dog described by Stephens as the perfect-sized dog. The humane society's website says Maggie is a "sweet gal who brightens the room." She's is also playful, a snuggler and a lover of toys. Maggie was still available for adoption early this week for $350.
Cassie is a large, 4-year-old golden-colored, mixed breed dog. She was surrendered to the humane society by former owners because of a change in their lifestyle.
Cassie is described as very sweet and spunky. However, she is not fond of cats and prefers other dogs and humans. Cassie was luckily adopted at the event and is going home to her forever family.