Rockford, Illinois, native Blake Shaver discovered his passion for computer science and math at Carthage College in Kenosha. There, he majored in math and got a minor in information systems. He didn't realize at the time that his minor was becoming the most "useful" of the two for his career.
"I graduated in 2009," Shaver said. "It wasn't a great time to be sort of thrown upon the world. I went out to Iowa for a little while and worked in information technology. I got my license to teach math and computer science. Computer science was almost an afterthought at the time."
Shaver started teaching math in the Beloit School District but soon transitioned to only computer science classes before coming to Milton five years ago and to fill a full-time computer science teacher position.
"A lot of schools might have a part time position or just one class, but they were looking for basically a whole program," Shaver said. "Jeremy (Bilhorn, principal at Milton High School), he's a really good principal and teachers will tell you that's really important. He's part of the allure as well. I really like and respect him."
Bilhorn has positive things to say about Shaver, too, and the impact he's made at MHS.
"Blake has been a leader for us in implementing computer science and Project Lead the Way courses at MHS," Bilhorn said in an email. "His ability to connect with kids and draw them into class has helped to grow this program."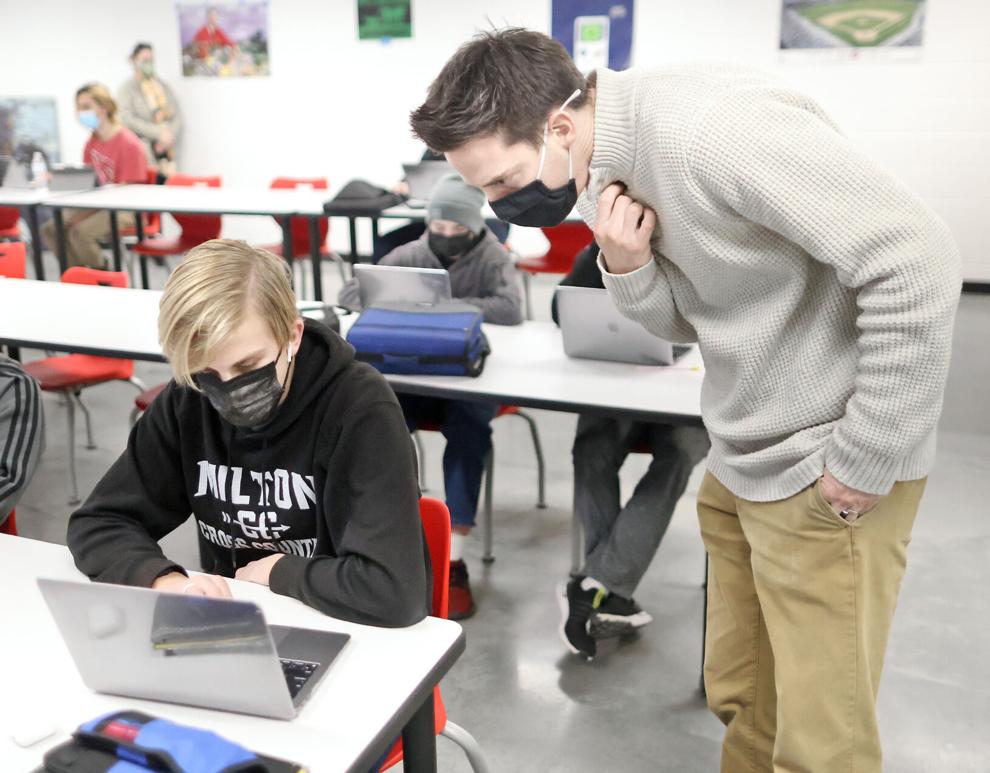 Shaver teaches introductory classes all the way up to AP classes. He said he tries to "sell" the intro class to give students a chance to see if they like it. Shaver tries to keep the intro class "light," saying they mainly build games and apps during the class.
One highlight from his past five years at Milton is an email he recently received from a former student of his, Matthew Klinger.
"I had him a couple years ago," Shaver said. "He emailed me and just said how prepared he was (for college). I'm not taking credit for that. I think it's more the content is what it was. But he felt really prepared because he's majoring in computer science and doing really well."
Shaver said the relationships he's made are huge. After teaching the same group of students for a few years, he built relationships with them and making it much easier to teach them.
Shaver has been enjoying seeing the program grow more and is happy to have support from his peers at the high school.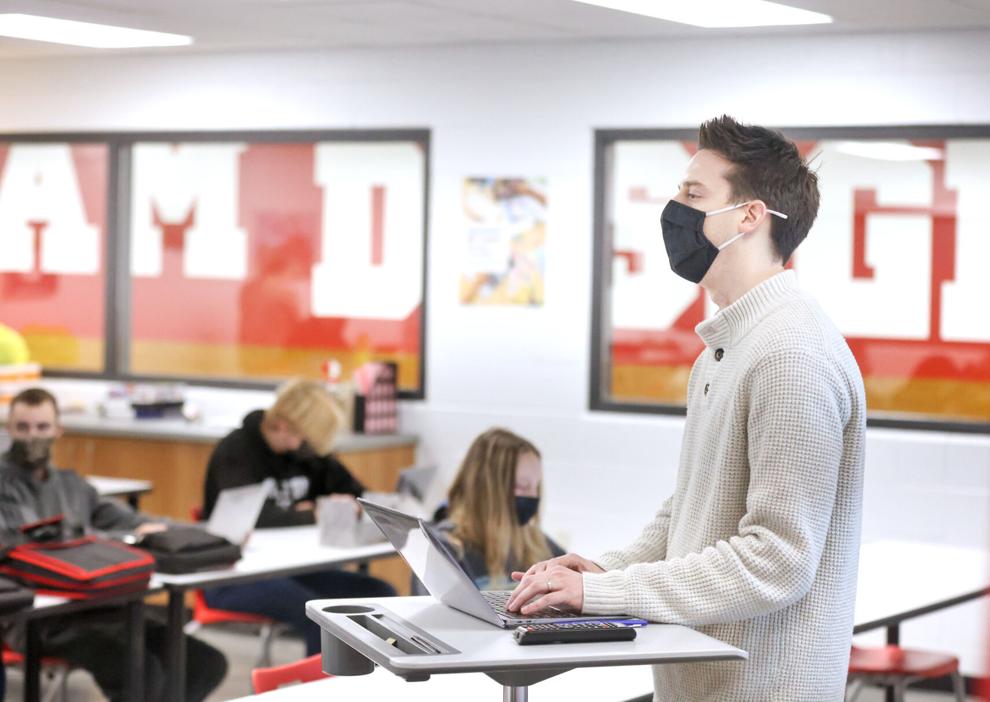 "I tell a lot of my kids, it's a little cliché, but computer science learning is like planting the seed," he said. "It's not like welding where we've got people coming out of there that are really going to go get the job. There's still a lot of learning to have in front of them if they really want to go become a programmer. It's all about algorithms and problem solving."