John Sands has always been a collector.
What started as a collection of toys and baseball cards soon morphed into a vinyl record collection, which now sits at his very own record store on Monona Drive.
"I've done collectibles my whole life," Sands said. "I had a phase where I was collecting toys, baseball cards, a little bit of everything, and now records… so I know collectibles really well."
Sands opened The Door in June 2020, naming it after the suite's clandestine location.
Hidden down a long hallway sandwiched between four other stores in a strip mall, Sands often jokes that if you blink, you'll miss it.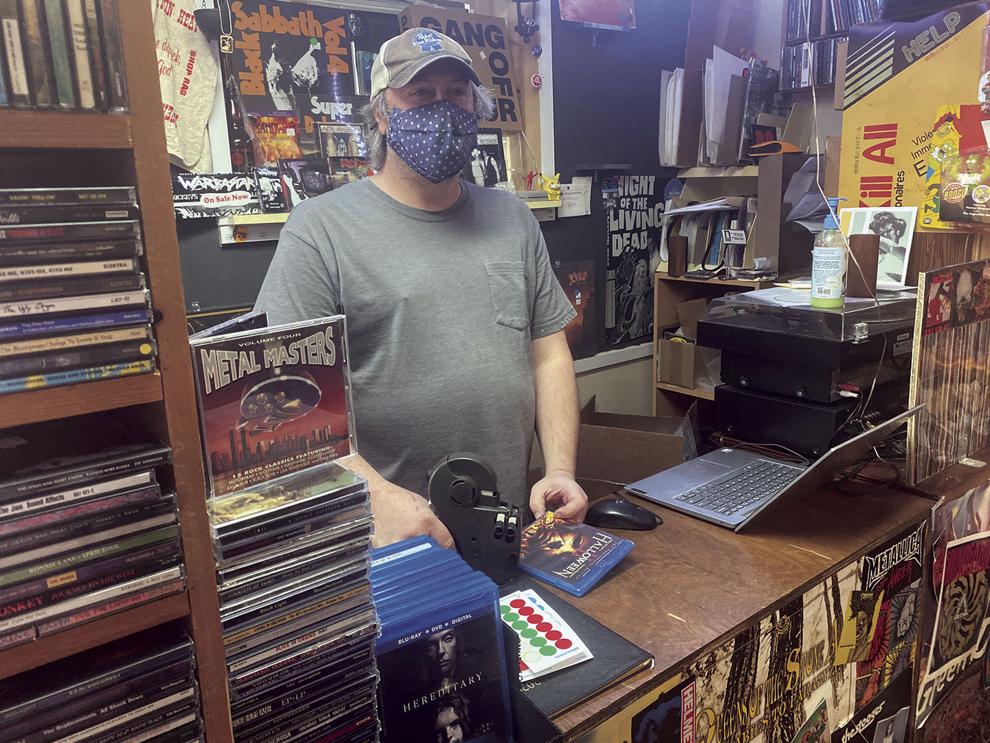 "The running joke is, the building has four other businesses with really strong retail presence and frontage, but I'm basically the hallway, or door, between two businesses on the north of me and two businesses on the south of me," said Sands.
It often takes a few tries for customers to find 'the door to The Door,' as some call it.
"What happens is, everyone kind of walks right past me the first time, or I've had people call and say they're knocking on random doors and can't find me," Sands said. "It's not an ideal location but once you discover me, you don't forget where I am, and that's part of the fun and the charm of the place."
The shop has a family-like feel. Every new customer treated like a long-time friend or family member, Sands said.
Regardless of the less than ideal location, Sands said business has been steady in spite of opening a retail store mid-pandemic around an industry that some would argue is a fading one.
According to Sands, the pandemic was a catalyst for nostalgia, driving vinyl record sales higher than ever.
"People went back to records in the pandemic," Sands explained. "People have started reading more, things like puzzle sales soared, Lego sales were through the roof… these things have all kind of spurred the collector's market, at least for records, even more through the roof than ever before."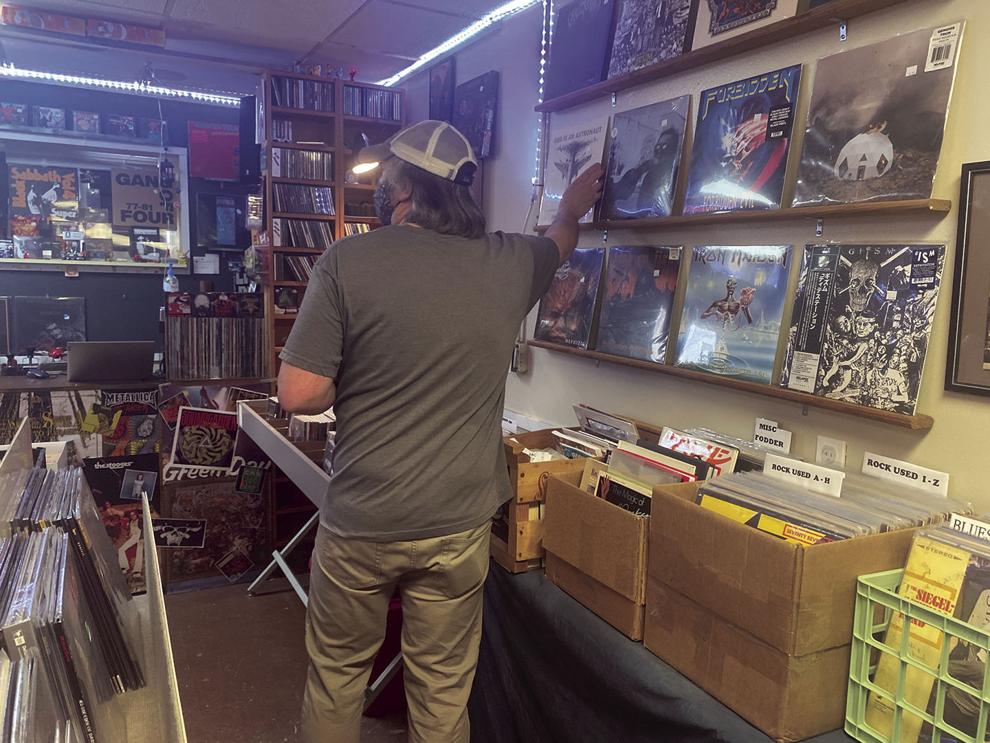 The last time vinyl record sales were this high, Ronald Reagan was president. According to a report from the Recording Industry Association of America, record sales have now surpassed CD sales for the first time since the early 1980's.
In 2020, vinyl sales were up 29.9% while CD sales were down 47.6%, with $616.9 million spent across the globe on vinyl records and record players last year.
Despite a fairly successful first 10 months in business, Sands was supposed to open two months earlier, but had to put it off due to safer-at-home orders from Gov. Tony Evers.
Sands admits it was frustrating, and doubts loomed high at times.
"I was going to open up in April 2020, but for obvious reasons I didn't and couldn't. Being in retail all my life and collectibles, it was a little frustrating to open because I felt like the process was… I was not going to get a lot of people, I wasn't going to be able to aggressively open in a proper fashion," said Sands.
Yet, he found the silver linings as well.
"On the plus side, my spot is very small and the rent is not very expensive, so compared to other businesses with rent of $1,000 to $2,000 a month, that was hard for them to carry on in the pandemic," Sands said. "For me, I'm more so able to do a long-term soft open."
The Door focuses mainly on the heavy metal and punk genres, though the store also carries a small selection of jazz, blues, and classical music as well.
Sands doesn't only have music for sale, though. The Door also includes a collector's movie section, posters, t-shirts, and books.
"If it's very guitar driven, loud, and fast, that's what the niche of the store is," Sands said. "One of the reasons why I did that is, when I was collecting records, when I was trading with collectors in the past, I never sold off my rock and punk because I knew it would become more valuable over time."
The Door's operating hours are another charm that makes the collector's shop unique. As a dad, Sands said he has to keep The Door's hours more sporadic as he tries to navigate virtual school with his son and his wife's full-time career.
He encourages customers to follow The Door's social media pages to stay up to date on the record store's weekly hours, which are typically on Fridays and Sundays, with the occasional Saturday.
Sands said opening The Door is one of the best decisions he's made in life.
"It was one of the coolest things to do, to find that cool niche market, and it's worked out really well for me," Sands said.