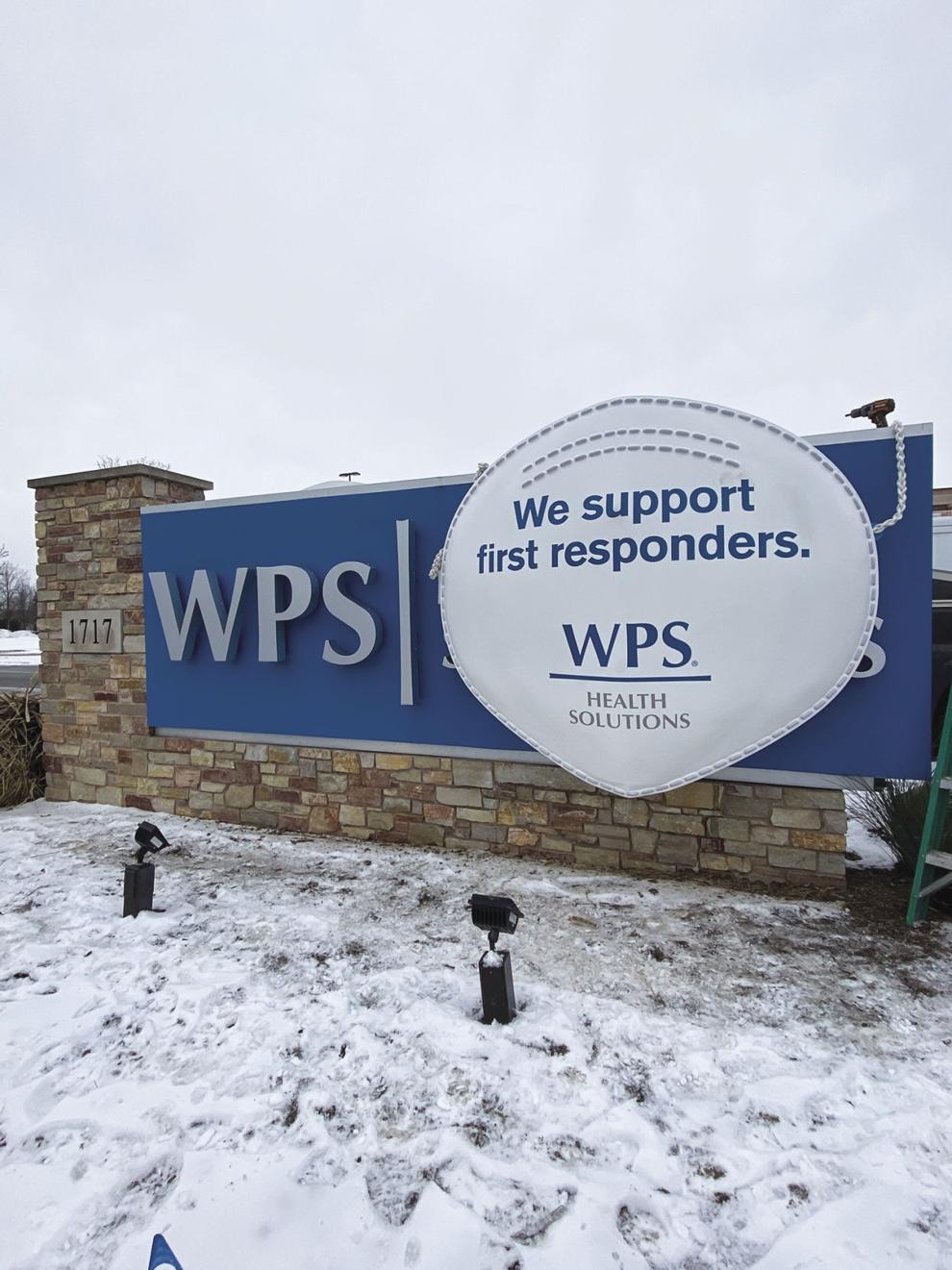 WPS Health Solutions is making a statement in a big way.
On Dec. 29, the health insurance company installed two 71-inch COVID-19 masks on either side of the WPS sign on W. Broadway in Monona.
The masks, adorned with the words 'We support first responders,' are built on a mesh frame made from aluminum and wire. Urethane foam is sculpted in the shape of the masks.
"WPS is calling attention to the continued need for people to wear face coverings and masks," said WPS Executive Vice President of Marketing and Communications Scott Kowalski on the company's motivation behind installing the masks. "This will help to continue to reduce the spread of COVID-19, even as the long-awaited vaccine starts to be deployed across the world."
Pfizer's FDA-approved COVID-19 vaccine began official distribution on Dec. 14, with healthcare workers, first responders, and long-term care facility residents at the top of the list to receive the vaccination.
"WPS has close to 4,000 employees, most of us who were sent home and have been working remotely since March, but we do have some essential employees who are still working in our buildings. We applaud those folks, and we appreciate their work," said Kowalski.
Dane County Executive Joe Parisi attended the installation ceremony with a speech on the importance of mask wearing in slowing the spread of COVID-19 within the county.
"We're at a time of both hope and challenge in our community," Parisi said. "There are still very high numbers of cases in our hospitals and in our ICUs. We need to remain vigilant, maintain distance, avoid unnecessary gatherings and wear a mask."
As of the masked sign installment date of Dec. 29, Dane County had reported 33,968 cases of COVID-19 since the virus first hit Wisconsin in early 2020. That number is up more than 4,000 new cases over the month of December alone. Of those 33,968 cases, 196 people in Dane County have died from the virus.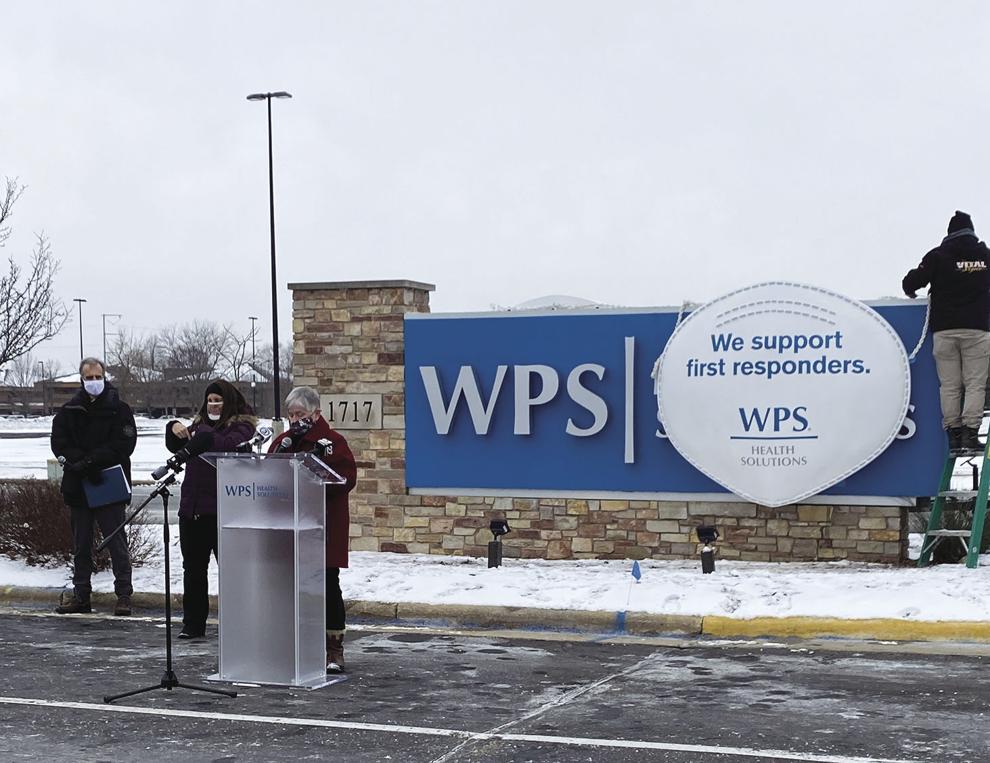 City of Monona Mayor Mary O'Connor, also in attendance alongside Parisi, said that while Dane County numbers aren't yet where she'd like to see them, the community has come a long way.
"Over the past few months, we've seen what a difference wearing a mask can make in slowing the spread of COVID-19. It's one of the reasons Dane County's numbers are a lot better than those of other Wisconsin counties," O'Connor said.
For reference, Dane County has 6,204.4 confirmed cases per 100,000 people. The Wisconsin average is 8,208.5. The highest number is 16,157 per 100,000 people in Menominee County, though that's only 708 cases confirmed as of Tuesday.
Yet, O'Connor also warned Monona, and the rest of the county as well, not to get complacent.
"We are beginning to see the light at the end of the tunnel and it can be tempting to think it's all right to let up just a little, but now is not the time. Until we can all receive the vaccine, we have to hang in there for a few more months and continue to follow the guidelines," she said.
Parisi echoed that sentiment.
"We will get through this, we can see the beginning of the end, but we're not there quite yet. So mask up, and take care," Parisi said.
Both O'Connor and Parisi emphasized their hope that, by installing the masks on the company's sign, WPS will be a guiding light for the city, county, and state combined.
"Seeing the masked signs on such a busy street should serve as a good reminder. It's so nice to see WPS proactively supporting the need to keep wearing masks in a fun way and also continuing to honor our first responders," said O'Connor.