The Monona Grove boys' tennis season came to a close at the state tournament in Eau Claire on Friday, June 18.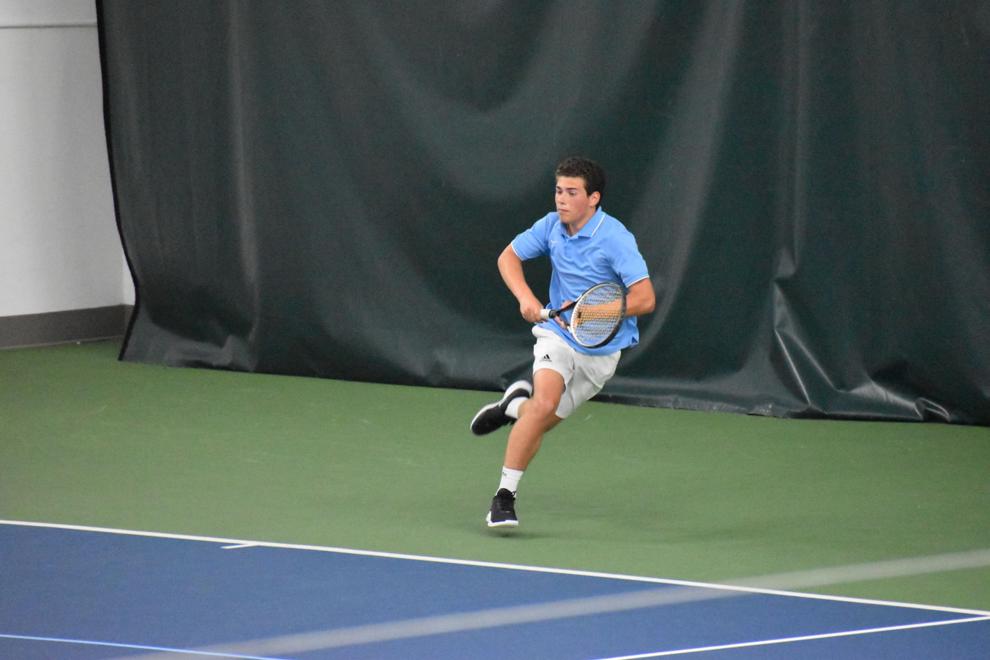 Chase Lindwall
Chase Lindwall runs the baseline in his first match against Benjamin Bembenek. Lindwall won against Bembenek 6-3, 6-1.
After securing a first-round bye, Chase Lindwall won his singles match 6-3, 6-1 against Benjamin Bembenek of West Bend West on Thursday, June 17. In his next match, Lindwall fell to undefeated Solomon Dunsirn 6-2, 6-1 of Neenah on Friday, June 18. Martin Blagoev of Kenosha Indian Trail won the singles title in Division 1.
In doubles, Henry Walsh and Lance Nelson won their first-round match 6-1, 6-2 against Joe Tarkowski and Andy Li of Muskego on Thursday. On Friday, Walsh and Nelson fell to the undefeated tandem of Owen Kendler and Michael Francken 6-2, 6-2. Henry Irwin and Reed Scullen of Brookfield East won the doubles title in Division 1.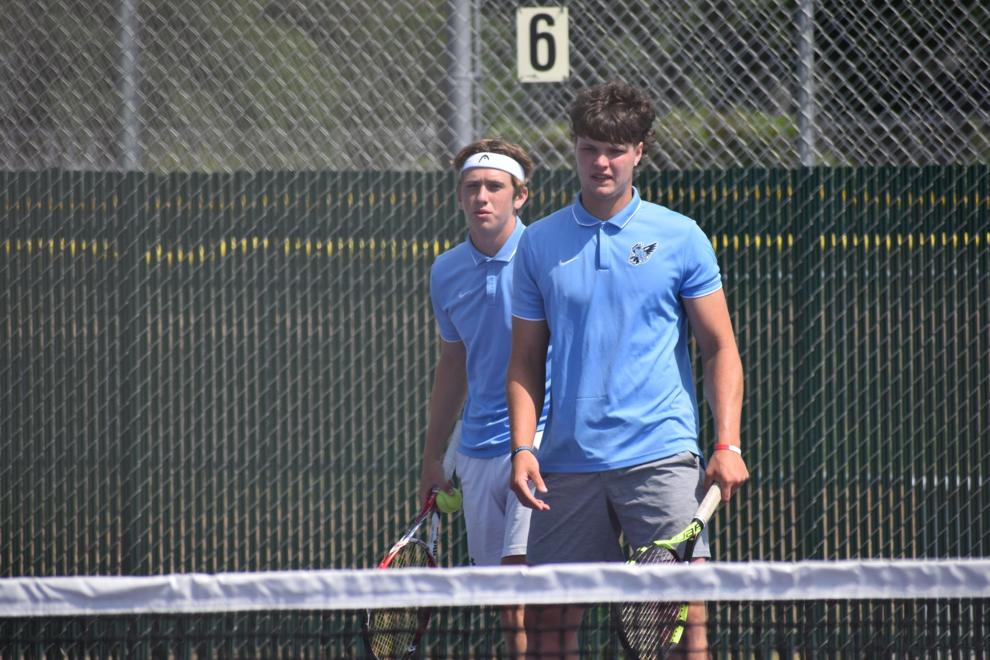 Henry Walsh and Lance Nelson
Henry Walsh, front, and Lance Nelson, back, compete in their first-round match against Joe Tarkowksi and Andy Li of Muskego. Walsh and Nelson …