A mountain bike trail first envisioned by three fifth and sixth-grade boys was all the buzz at Monona's Maywood Park over the weekend.
On Saturday, over 60 volunteers were out at Maywood Park to take down trees, rake leaves and carve out a mountain bike trail that was approved by the city this spring. On Sunday, volunteers were out again, with Jeremy Witek and his excavator at the center of the work.
Witek operates Global Action Sports Solutions, and volunteered his time and efforts to help create the mountain bike trail over the weekend. He said that his life experiences have led him to help develop projects like this one.
He grew up in Wisconsin, often looking for places to ride his bike.
"It was super hard for me as a kid to ride my bike," he said. "My bike has taken me around the world. I've been to like 29 countries, so it's pretty awesome to give back and show what's possible... and support the kids."
That includes the masterminds behind the project: Bennett Chapa, Miles Peterson and Jack Oliver. These three boys, ages 10, 11 and 12, respectively, started working with the city of Monona in December of 2020 to get a mountain bike trail developed at Maywood Park.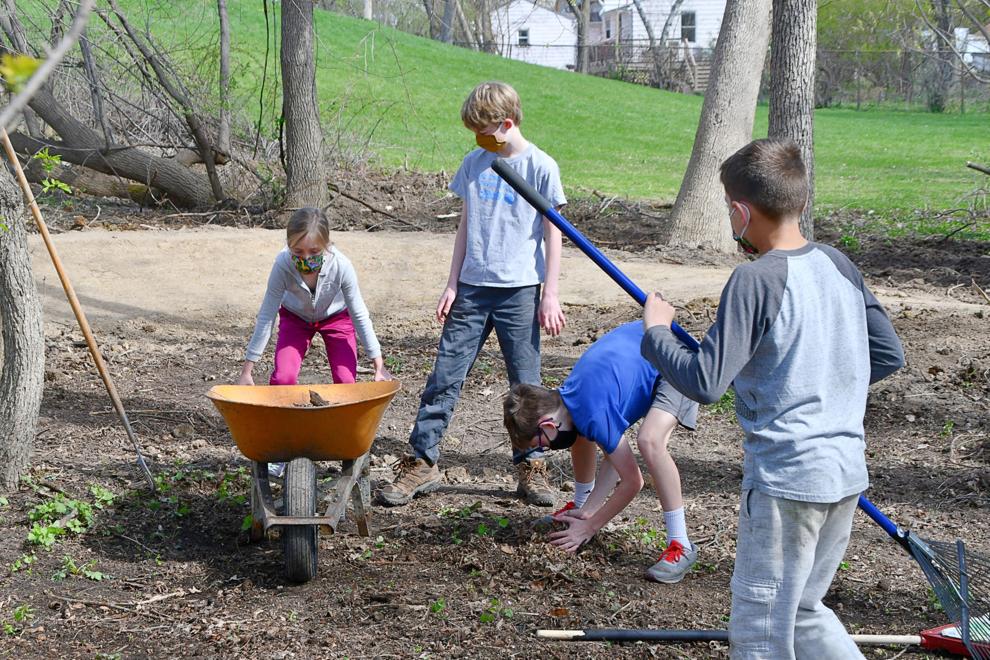 All three were hard at work over the weekend. Soon, that work will pay off for the boys when they can put their bikes to the test on the mountain bike trail they helped create.