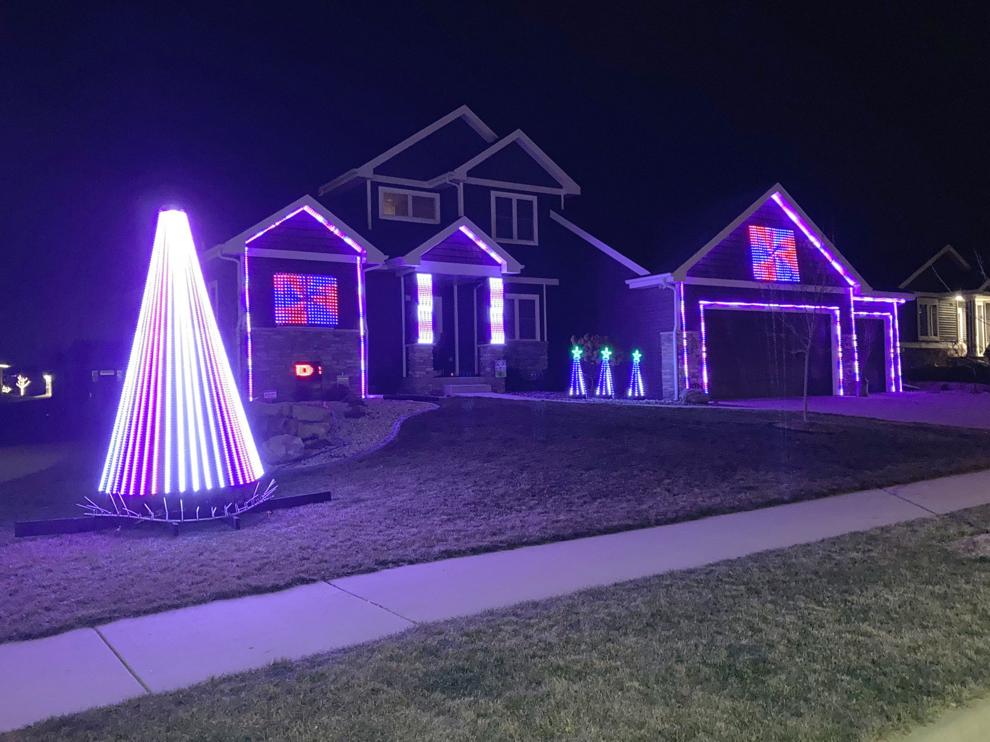 For the second year, Cottage Grove will be lit up this holiday season, thanks to a holiday decorations contest for local homes and businesses.
Light Up the Grove is a holiday light display contest hosted by the Cottage Grove Chamber of Commerce. It will run from Dec. 2 to Dec. 5
Cottage Grove Chamber of Commerce executive director Britt Leach said the lights contest was created in 2020, when Christmas in the Grove was cancelled due to COVID-19. She said it was a way for community members to safely celebrate the season.
An inflatable Santa looks over a light display at a local home during the "Light up the Grove" event, which listed 33 participants from around…
The contest encourages community members to bundle up, drive around Cottage Grove and look at the holiday lights, Leach said. "That's a tradition that I have done since I was a child."
The contest kicks off Thursday, Dec. 2, with the lighting of holiday lights at Drumlin Reserve, 139 E. Reynolds Street, housing complex in Cottage Grove. Community members can drive through their light display, Leach said, collect a festive goody bag and a map of participating locations, and visit with Santa.
Cottage Grove residents can register for the contest by emailing lightupthegrove2021@gmail.com by Nov. 22. Decorate your home or business, and put your work on display.
Community members can view all the homes and businesses decked out for the holidays, and vote on their favorites in an online poll between Dec. 2 and 5.
Above: The Meineke Car Care Center on Cottage Grove Road got in on the spirit for Light up the Grove. Left: a Christmas in the Grove Scavenger…
Winners will be announced Monday, Dec. 6, and awards will be given for best in show, most creative and fan favorite displays. Winners of Best in Show will receive gift cards to a chamber member business.