Musicality runs in the family for the Nahirniaks in Cottage Grove.
Lori Nahirniak has been a choir director in the Monona Grove School District since 1989. At the end of this school year, she will retire after a 32-year career with the district.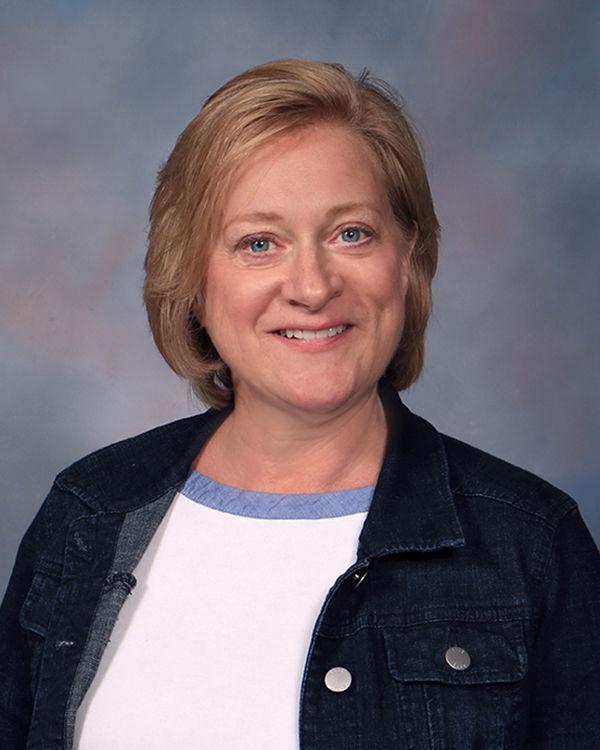 Nahirniak met her husband, Taras, when he served as a piano accompanist during her years in voice lessons at the University of Wisconsin-Madison.
Taras, also an accompanist at Monona Grove High School (MGHS), encouraged Nahirniak to apply for a job at Winnequah Middle School after college graduation in 1989. By 1991, she had moved up to choir director at MGHS.
The rest, as they say, was history. The couple would go on to raise three kids in the Monona Grove School District, all of whom are now adults, all working in some way within the music industry.
Middle daughter Tatyana is currently starring in the Broadway production of "Frozen," with their youngest son working at a theater in New York, and the oldest son, a former bugle corps member, now a lighting technician at Fitchburg-based audio equipment company Full Compass.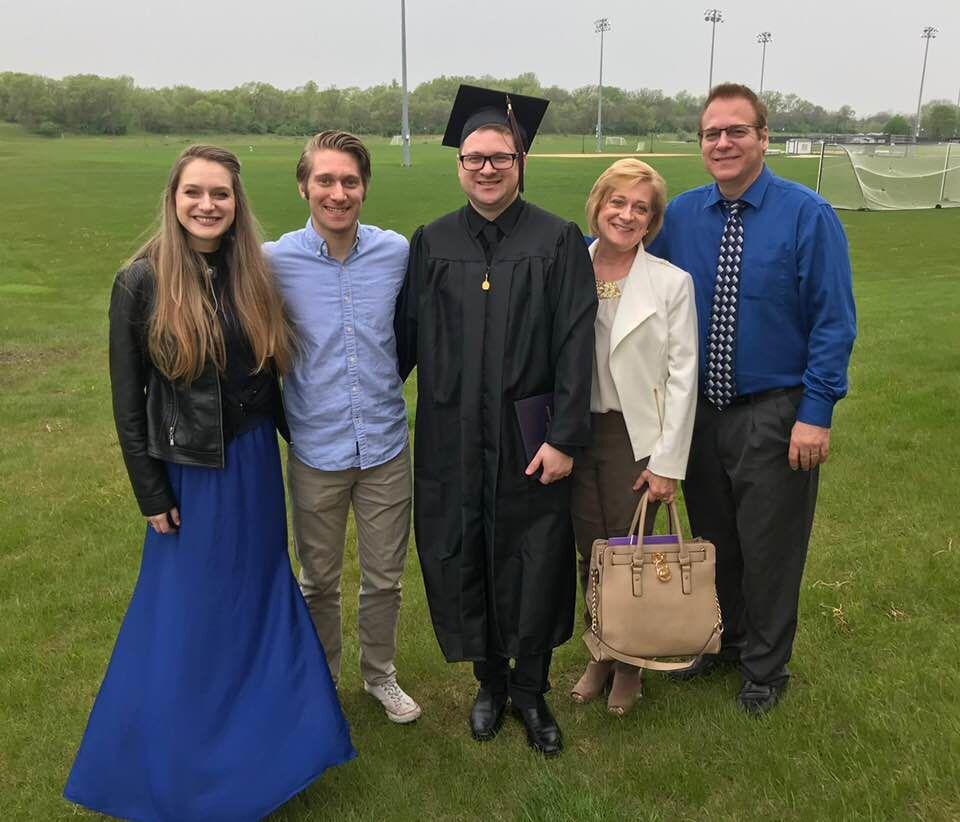 Nahirniak said that while the talent certainly runs in their blood, she credits her children's involvement in music mainly to the time they spent in the choir room at Monona Grove.
"It does run in the family," she said. "But, as a choir director, you spend a lot of your evenings and weekends at school doing music… my children are in some ways a byproduct of that."
Spending nights and weekends in the choir room lent her more than that, though. It also brought her colleagues who quickly became family.
Band Director Cara Collins said she first met Nahirniak when she was interviewing for the job in 2017, and the two quickly realized how much they had in common. Both have accompanist husbands, and both had the same high school band director growing up.
"We're the same person, just a few years apart," Collins joked.
Collins said she'll miss a lot of things about losing Nahirniak as a co-worker in retirement, but more than anything, she'll miss her as a friend and confidant.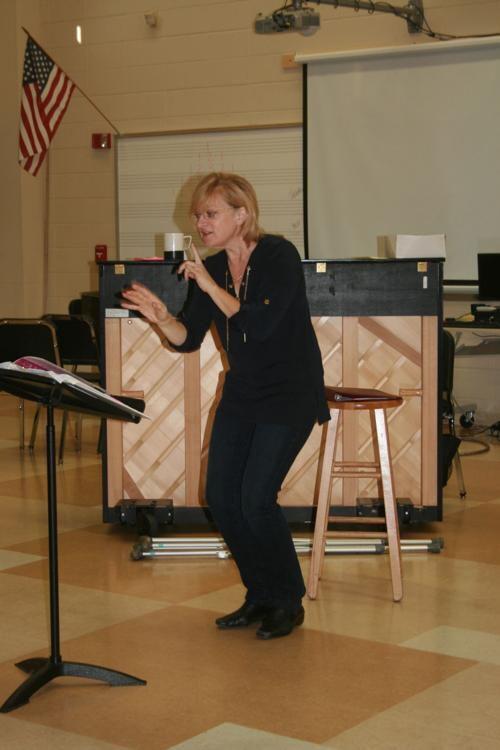 "I'll miss our daily conversations, where she generously offers me advice and support," Collins said. "We often laugh about our 18-hour days, and how we're constantly exhausted."
Late nights in the MGHS music room have seemingly been a common occurrence for Nahirniak over the last three decades.
When the COVID-19 pandemic swept in last year and schools across the nation quickly closed their doors, Monona Grove Auditorium Director Matthew Bittorf said Nahiriniak was the last to leave the MG auditorium when it shut down, and the first to return when it opened up again.
Last March, the music department was working hard to put together an intricate set for its production of "Mary Poppins," when, suddenly, the pandemic sent everyone home.
The set, only half-built, sat in the empty auditorium for months. Bittorf described it as a testament to Nahirniak's dedication that she was the last to go and the first to come back.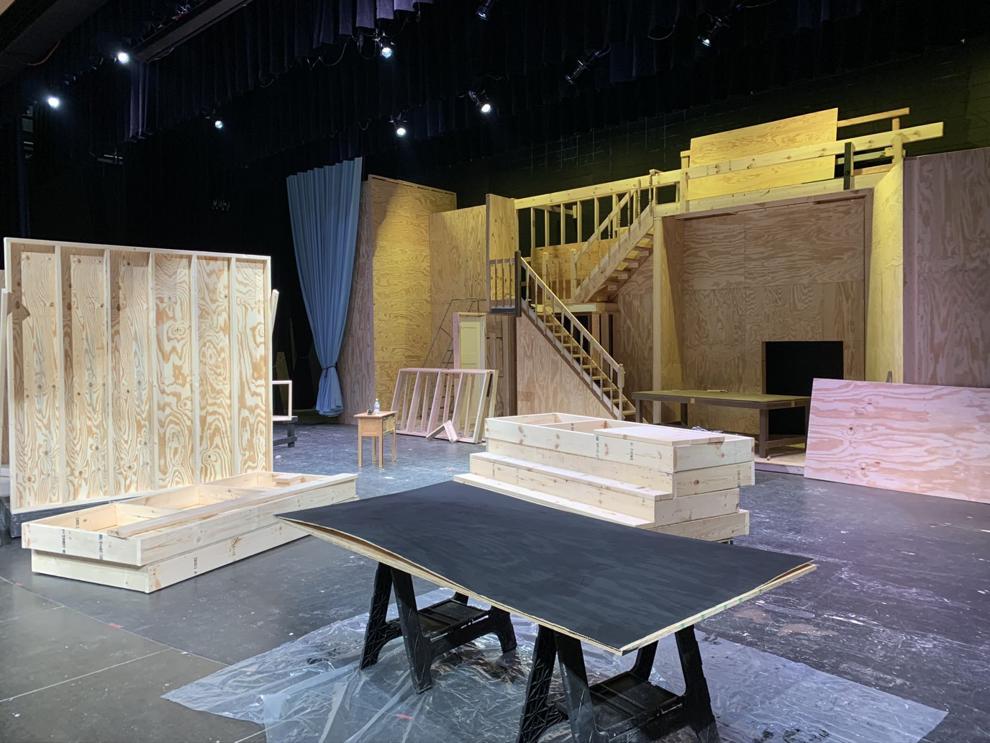 As she transitions into retirement this year, Bittorf said Nahirniak's absence in the music department will be felt for years to come.
"There is no replacing Lori," Bittorf said. "Year after year, Lori has been able to draw out her students' talents and put them on display. It's a superpower that we'll miss most as she departs Monona Grove."
According to Nahirniak, using that superpower is something she, too, will miss the most.
"I'm definitely going to miss my students terribly," she said. "I just have such an amazing relationship with them, and I think that the way that I've been able to make students feel special about themselves and be successful, I'm going to miss that a lot."
Admittedly, teaching music classes through a computer screen in her final year as a choir director has had its difficulties. Since the COVID-19 pandemic sent all classes to an online format, Nahirniak said she quickly had to get creative, sometimes having students record themselves singing and sending her a copy.
Despite the challenges, those close to Nahirniak said if anyone can find the sun in a storm, it's her; and that's exactly what she did this year.
"I know that this year has been a challenge, but in some ways there's been a silver lining to all of this as well," Nahirniak said. "Finding out that students are resilient and still have a love for music, that's something that you just can't take away from them, no matter what the situation is."
Although the last year and a half has been a bumpy road for educators, Nahriniak said she's not letting one year of difficulty take away from the last 34 years of doing what she loves.
"I've had 34 other successful years," she said. "That's what I'm focused on more than anything."
Since March 15, classes have returned in-person and the drama department is gearing up to finally put on that production of "Mary Poppins."
Even in retirement, though, Nahirniak said her familial musical genes will still burn strong. She and Taras plan to move to Oconomowoc, where he'll be the music director at a local church and Nahirniak said she hopes to open up her own private studio for voice lessons.
In her absence, Bittorf said Monona Grove music and theater productions will always hold a front row seat with Nahirniak's name on it.