2021 will mark the end of an era for the annual MackFest celebration in Cottage Grove, which is set to take place for the final time on July 16 at the Oaks Golf Course on Pierceville Road.
The fundraising event began nearly six years ago to raise money for the Pat Mackesey Memorial Scholarship fund, a scholarship program for graduating seniors at Monona Grove High School (MGHS).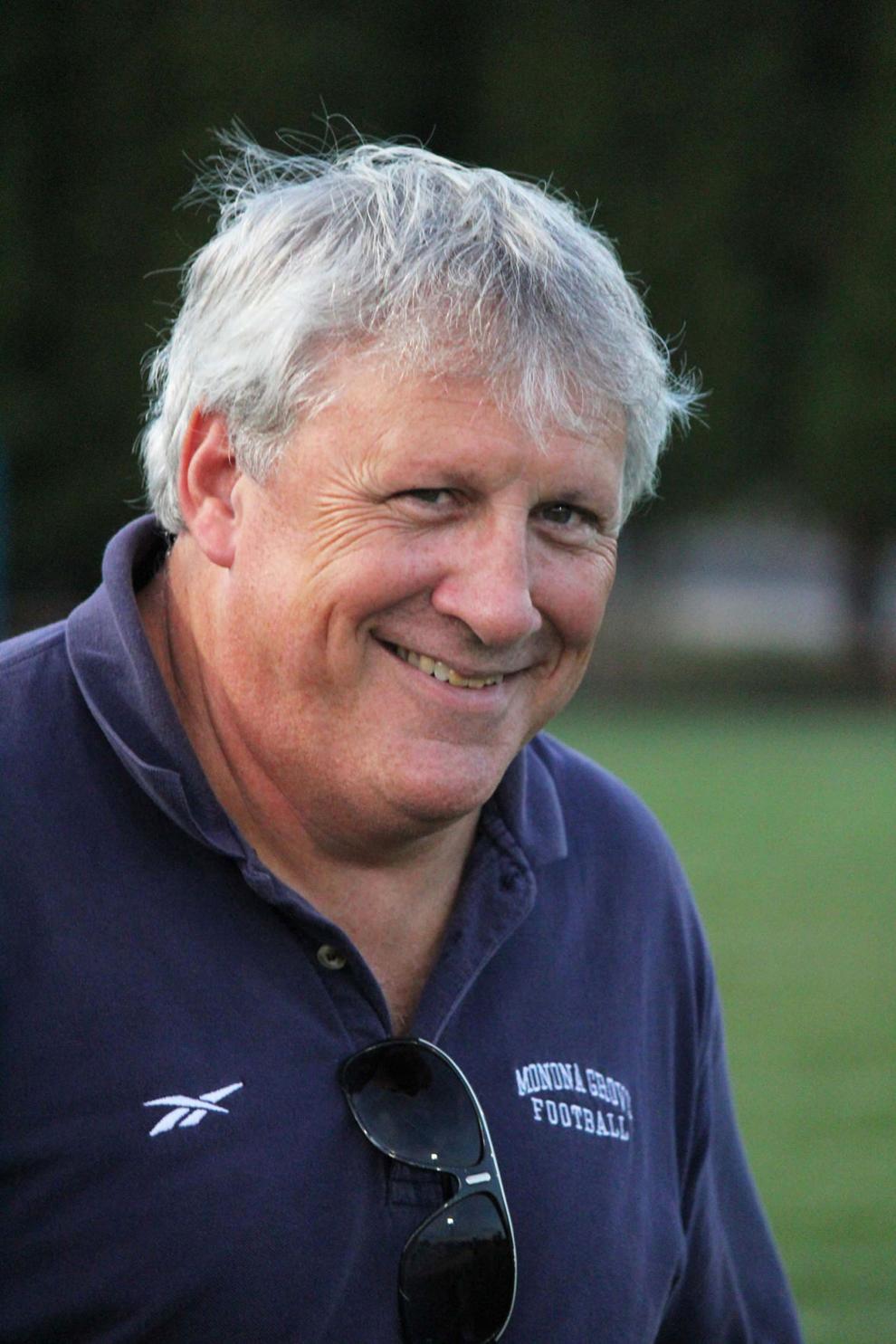 Pat Mackesey, the scholarship's namesake, died in 2015 at the age of 57 following complications from a head injury. A 1976 graduate of MGHS, Mackesey was a pillar of both the Monona and Cottage Grove communities.
At the time of his death, Mackesey had recently won a successful bid for village president in Cottage Grove on top of a 30-year career as a Monona Grove youth football coach. Those who knew him say there wasn't a soul in either municipality that he didn't touch in some way.
"His funeral was huge, I've never been to one so big," said Dennis Daggett, a lifelong friend of Mackesey's and a co-chair for MackFest. "Everybody loved him, that was the thing, and nobody worked the crowd better than Pat."
Daggett and fellow MackFest co-chair Todd Schneider met Mackesey in grade school at Monona Grove in the 1970s. The trio played softball together on a team Mackesey started in 1983; a team that still plays today, 38 years later.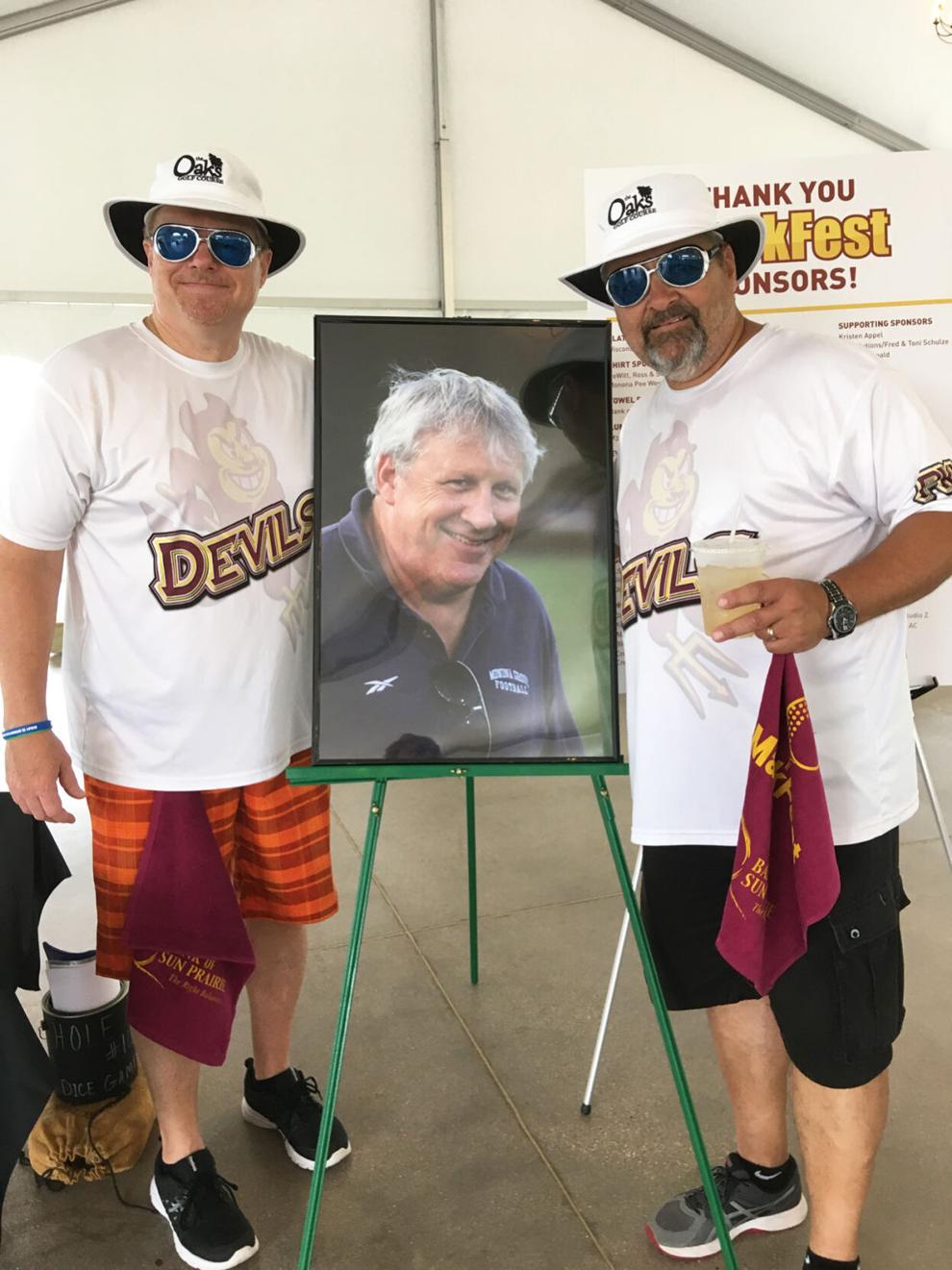 Mackesey was also part of the district's first ever Pee Wee football league as a fifth grader in 1969. When he grew into adulthood, Mackesey returned home to coach the Pee Wee team.
"That was the kind of 'give back to the community' thing that Pat was all about," Schneider said of Mackesey's dedication to Monona Grove sports.
After the tragedy of his death, Daggett and Schneider said they knew right away they had to harness that spirit of giving back and continue Mackesey's legacy in his absence.
"He touched so many lives, and we wanted to find a way to give back," said Daggett.
At Mackesey's funeral, Schneider said the idea for MackFest was born from the droves of people who approached the pair with ideas for keeping the Mackesey legacy alive.
"So many people came up to us at the funeral and said 'we have to do something to honor Pat's memory,' and so that started us on this road," said Schneider. "We got together afterwards and made the decision to do MackFest."
Daggett said the name for the event came from all of the infamous parties Mackesey would host at his home, which were fondly known as 'MackFest.'
Those who attend the MackFest fundraiser enjoy a golf outing, raffle tickets, dinner and drinks, and live music from Axle Grease, a band that made its debut at a 1973 Monona Grove talent show. This year will be a first for MackFest, with an Elvis Presley impersonator set to join the event.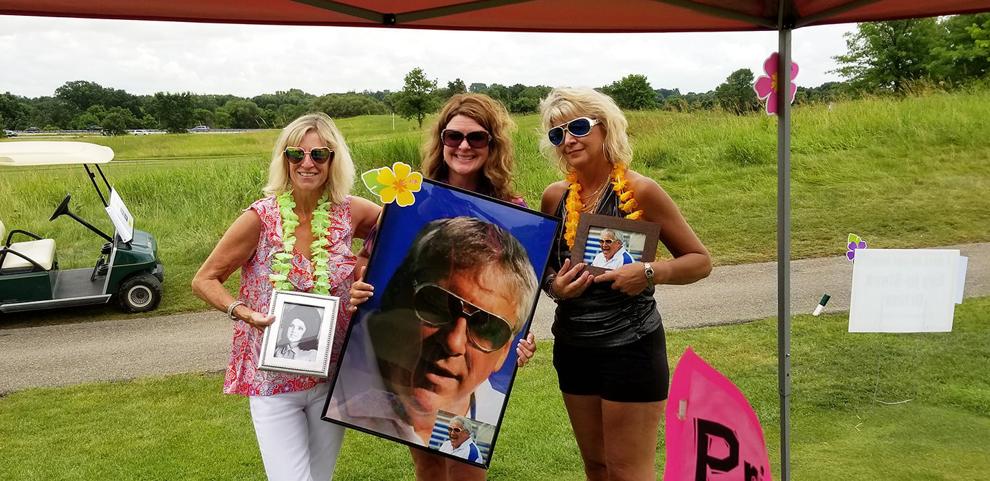 Elvis was one of Mackesey's favorite artists, Daggett and Schneider said.
All proceeds from the event go straight to the Pat Mackesey Scholarship fund, with more than $26,000 in scholarships given out to Monona Grove seniors over the last six years.
Although this year will mark the final MackFest celebration, Daggett and Schneider said the scholarship money will continue to be awarded for at least the next 10 years.
The golf outing portion of the fundraiser has already sold out this year, though everyone is still welcome to join for food and music, Daggett said.
Students interested in applying for the scholarship will need to have at least a 3.0 GPA, be involved in at least two extracurricular activities, and display a dedication to community service.
"One of the big things for us isn't that you have a 4.0, it's that you're providing service to your community and you're involved in your school," said Schneider. "Pat loved Monona Grove High School, and it was all about giving back to the community for Pat, so that's what we look for in our scholarship recipients."
Schneider said the next few years will be some of the largest scholarship awards yet, and the group is encouraging more students to apply. The scholarship application can be found on Monona Grove's website.
Mackesey's friends said that while it's a bittersweet feeling to bid adieu to MackFest, his legacy has lived vibrantly through the last six years, and will continue on with the scholarship.
"Pat was a very unique human being and his friends became his extended family, and he treated everyone like that," said Schneider. "He had a huge heart, and that's why people remember him."