With the April election right around the corner, we asked Monona City Council candidates a couple of questions to help voters get to know the people on the ballot.
The candidates on the 2021 ballot include incumbents Nancy Moore, Kathy Thomas and Doug Wood, along with newcomers Nadia Dominguez and Patrick DePula.
Tell us about your work/educational history.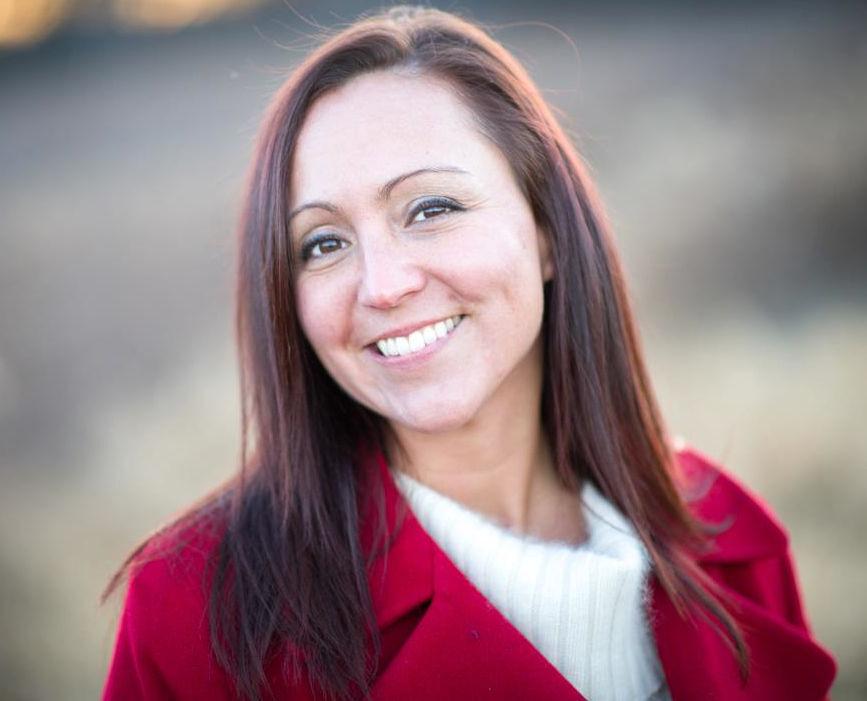 Dominguez: I am a lifelong learner, educator, scientist, entrepreneur and leader. My undergraduate education began on an academic and need-based scholarship at Stanford University, and I completed my B.A. in biology from the University of St. Thomas. I pursued a Master of Public Health in Epidemiology from University of MN-Twin Cities and earned my Ph.D. in Microbiology from UW-Madison.
As for my professional history, I worked in the biotech industry purifying recombinant antibodies; tracked vaccine-preventable diseases and conducted a study to determine the efficacy and prevalence of the varicella vaccine at the Minnesota Department of Health; researched and authored publications on the pathogenesis and genetics of Neisseria gonorrhoeae; educated future health professionals, developed courses, curricula, and managed research labs as a professor of microbiology and genetics at both Carroll University and Edgewood College. Later, I briefly managed the Infectious Disease Research Lab under Nasia Safdar at UW-Madison. In 2014, I left academia, developed a business plan, and founded e2studio which I financed, managed, and continue to operate. My work at e2studio involves developing curricula for tutoring and ACT test preparation, tutoring and teaching students, continuing business development, and training and mentoring staff.
Moore: I am Managing Partner of the Conservation Consulting Group, a collective of experienced professionals who are passionate about land conservation and dedicated to building the capacity of environmental and conservation organizations throughout the U.S. I have been a consultant in the nonprofit sector for twenty years, originally with a focus on cultural and educational institutions. Before becoming a consultant, I ran an arts organization. And before that, I was a Student Affairs administrator. I hold a B.A. in Environmental Science and an M.A. in College Student Personnel (which translates to an expertise in student development/growth outside of the classroom). Finally, I also apply my passion for the natural environment, and talents as a group leader and facilitator by working as a sea kayaking instructor and international adventure travel expedition leader. But I do less of that now because I love contributing in Monona and because of COVID!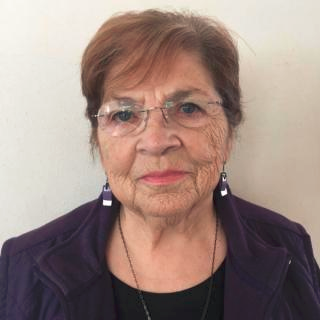 Attended the University of Wisconsin Madison and Madison College; degree in Business Administration/Accounting from Madison College
Retired from position as Executive Assistant to Administrator, Div. of Children and Family Service, Wis. Dept of Health and Family Services (responsible for development, review, & analysis of policies, program proposals, special projects, management proposals for legislation and administrative rules, employee relations, & communication with legal counsel, state, & federal officials, in areas of mental health, substance abuse, senior services, welfare and child welfare); former Executive Assistant to Vice President for Community Services at UW-Madison, focusing on constituent relations; former Assistant to Dane Co. Executive, focusing on budget management and constituent relations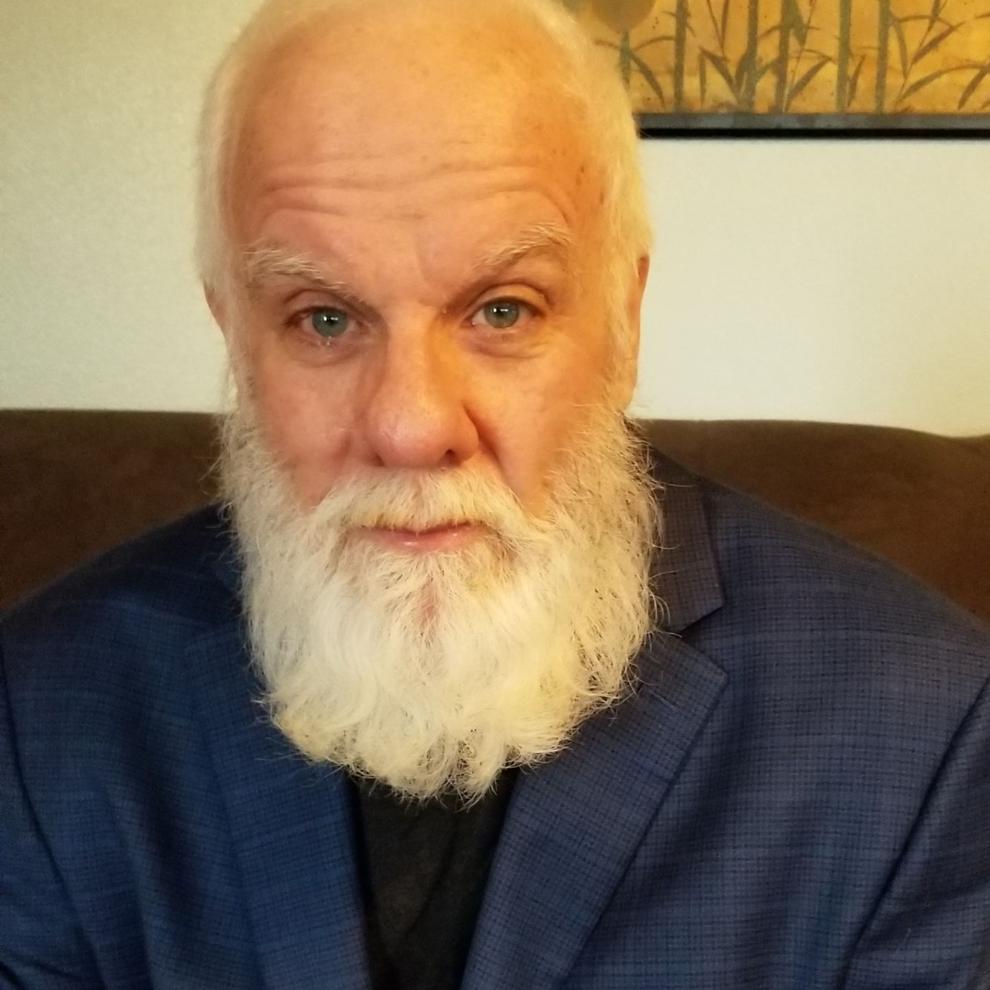 Wood: I received my bachelor's degree from the University of Illinois at Urbana and my law degree from the University of Wisconsin.
In law school, I was a student in the Legal Assistance to Institutionalized Persons Program working with inmates at the Fox Lake Correctional Institution.
I started in private practice for 4 years primarily representing clients as an appointed public defender in state and federal court.
For the bulk of my career I worked as an administrative law judge and legal counsel for the state Office of the Commissioner of Railroads, primarily regulating the public safety of railroad crossings.
After retiring from the state in 2016, I have worked as a consultant assisting municipal governments and private individuals in their interactions with railroads.
I also worked a part-time job at Fraboni's Italian Specialties for about a year and a half — until the beginning of the pandemic.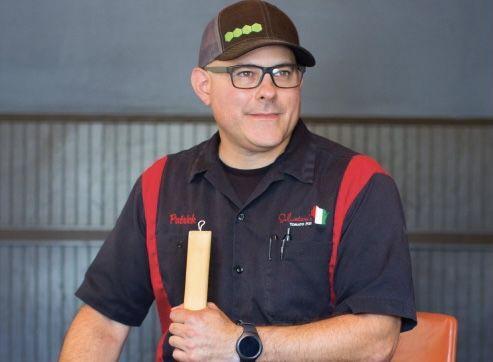 DePula: Since founding Salvatore's Tomato Pies in 2011 in Sun Prairie, we've grown to four locations with over 100 employees, including Monona. We're currently developing a licensed meat plant and production facility to better utilize our relationships with local farmers. We've also been steadily expanding our catering operations. I am currently the CEO but am still very much involved in every location daily. Before creating Salvatore's, I worked in leadership roles in start-up technology companies, Human Resources, technical consulting and human services.
Have you ever served as a public official before? If so, when?
Dominguez: I have never had the opportunity nor the privilege to serve as a public official. Just this summer, I was encouraged to run for city council by several neighbors who felt my voice was important and my skillset would be an asset. I initially declined as I felt there were better known and well-versed representatives for the community. In late December, I discovered that no there would be no BIPOC candidate, so I reconsidered. I have been informed that if I were to serve Monona, it will be the first time the community has an elected Hispanic/latina/chicana official. I bring a fresh perspective and an open-mind to the Monona city council.
Moore: I was first elected Alder in 2017. I currently serve as the Chair of the Sustainability Committee, Plan Commission, and Facilities Committee. And I am also a member of the Public Safety Committee. I have previously served on the Park and Recreation Board, the Transit Commission and Long-Term Facilities Advisory Committee.
Thomas: I've been a member of the Monona City Council for over 30 years and served several terms as Council President. During my time on the Council, I have chaired: Plan Commission; Public Works and License Review Committees; Senior Citizen Commission; Park and Recreation Board; Zoning Board of Appeals. I have served as a member of: Finance and Personnel, Library Board, Mass Transit Authority, Family Attraction, Retention & Community Promotion Committee, and Community Development Authority.
Wood: I've been on the city council since 2003. I also served on the council from 1989-1993. I chaired the Monona Board of Review from 1994 to 2002.
I am currently Council President, a privilege my Council colleagues have honored me with for some six years.
I chair the Parks and Recreation Board and the License Review Committee and am a member of the Monona Community Development Authority. Over the years, I have served on most city committees including the Senior Citizens Commission, Public Works, Library Board and Landmarks Commission.
The Dane County Cities and Villages Association appointed me to the Greater Madison Metropolitan Planning Organization policy board about three years ago. I am currently Vice-chair. The Board creates Regional Transportation Plans and oversees funding of regionally significant transportation projects.
I'm a member and former Board member of the Friends of the Monona Senior Center and a member of the Friends of the Monona Public Library.
DePula: Dane County Board Supervisor, D14, 2001-2002, Board Member, Sun Prairie Downtown Business Improvement District-2016-Present, Board Member, Sun Prairie Chamber of Commerce. 2019 to Present, Vice President, Madison Area Chefs Network, Former Chair, City of Madison Community Development Block Grant Commission, Former Member, City of Madison Housing Committee, Former Member, City of Madison Section 8 Advisory Committee, Former Chair, City of Madison Affordable Housing Trust Fund, Former member, County Health and Human Needs Committee, Former President, Waunona Woods Homeowners Association, Former President, Lake Point Condominium Association.
What are your goals for Monona?
Dominguez: My goals for Monona stem from the reason I chose to make it my home. I was drawn to Monona for its sense of community and would like to ensure that it is an inclusive, vibrant, destination community--a model small city in transition during challenging times. Unfortunately, Monona has been nationally recognized for police-related violence and injustice. Individuals have been physically and emotionally harmed, and the community has suffered. Change is necessary and inevitable. We can fight it or transform together. Without listening to a variety of voices, including others at the table and in decision-making, how can we thrive and provide safety, security, and fiscal responsibility as a community?
Moore: My top priorities are:
• Promoting smart, sustainable economic development along Broadway and Monona Drive;
• Continuing to champion our work towards diversity, equity and inclusion in all we do as a community, working with members representing that diversity;
• Advancing the development of a new, sustainable Public Safety building and a long-term vision for the whole City Center to smartly replace other, aging and inefficient community facilities — as finances allow;
• Increasing the diversity and affordability of housing available; and
• Facilitating the development of a community-based vision and master plan for San Damiano and the generation of private capital to ensure that Plan comes to fruition.
Thomas: A. These are trying times for the city. There are many things we would all like to do, but money is tight and creative budgeting and strategic thinking will be key to setting the budget. My primary goal, in the short term, is to get the city through these trying times and to maintain our current level of service, without a significant increase in taxes to pay for them. In 2020, we lost over $400,000 in revenues, and yet we managed to reduce the mill rate for the 2021 budget without laying off any employees. The city delivered essential services while providing a safe and healthy environment for its residents and employees. Through fiscally responsible decision making, we will should strive to do the same in 2021.
B. To finalize the purchase of San Damiano and develop a strategic plan that will result in a community driven recreational asset of cultural and historical value for all to enjoy. The City managed to get an offer accepted that was well below the assessed property value. To offset impact on the Monona tax levy and reduce costs to Monona taxpayers, the City has already been able to secure $2M toward the purchase through creative partnerships, and will work with the Friends of San Damiano to raise additional money for funding the final purchase and costs of strategic plan development.
C. Revitalize South Towne. South Towne Mall opened as a thriving shopping center. The changing retail environment has brought some new tenants, and while Kohl's remains a strong retail anchor on the west side, the east side provides a new opportunity. Creative thinking and strategic marketing of the site may attract new tenants.
D. Redevelop the northern section of Monona Drive. While the City completed an award-winning redevelopment of Monona Drive a few years ago, additional development needs to focus on the northern section. Challenges include older buildings, multiple property owners, little space for parking, and abutment to residential properties. The façade grant program established by the CDA and City, has had only nominal impact. Using tools like tax incremental financing to spur development will generate community investment without adding to the tax burden of the residents.
Wood: I want to help ensure that the city continues to provide high quality public services from public safety to parks to the library to public works and senior services.
Completing the city's acquisition of the San Damiano property will be a high point in the city's history. Really, it's a dream come true.
Making Monona more walkable by continuing to implement the Pedestrian and Bicycle Improvements Plan.
I want us to continue improving communication between residents and the city. Over the years, the city's communications with our residents has made incredible progress, but we can also do better.
I want us to seek better racial justice and equity. After the national and local events of last June, I worked with Mayor O'Connor and Alder Nancy Moore in particular to secure a contract with the Nehemiah Center for Urban Leadership to help us a city to seek racial justice and equity both as a city government and as a community.
DePula: I want to increase transparency and public participation in local government, especially by underserved members of our community.
As a successful Entrepreneur, CEO, and Community Organizer, creating sustainable, value-added economic development in the Broadway- South Towne Corridor is very important to me. I spent many years working closely with the City of Madison and Bridge Lakepoint Waunona neighborhood stakeholders to foster much improvement in that area. There is so much unrealized potential in the South Towne property, but it will take bold ideas…and the ability to see them through...to make it work. If elected as your representative I will immediately call for the organization of a Broadway South Towne steering committee that will be composed of elected officials, resident stakeholders, planning experts, and members of the business community to work on an updated plan. Part of that process will involve identifying and developing tools to assist in the redevelopment of the area.
As a business owner, I know what it takes to balance budgets while providing high quality services. Monona has a large amount of debt that has been created in the last 40 years compared to other cities of its size in Wisconsin. The city's money is your money, and I will treat it that way.
Housing affordability isn't just a Monona problem, it's an everywhere problem. I will work had to address housing affordability, access, and diversity by leveraging my years of experience working on housing policy in the City of Madison as a member of the Housing Committee.
What do you think makes you a good candidate?
Dominguez: I'll give you what I consider my top 10, in no particular order. 1) I put forth my whole heart and mind in both personal and professional endeavors. 2) I am not beholden to anyone and represent no one group. 3) I hold in high regard: data, community input, inclusivity, expertise, discussion, as well as informed and transparent decision making. 4) Though I hold no power and have often felt without a voice, I stand my ground and speak out against injustice. 5) I fail daily and admit to my mistakes. It is through my failures and mistakes that I accept, correct, and learn from them. 6) I listen, care, and value people as individuals. 7) I thoroughly research topics, dissect budgets, elicit input, and make informed decisions that are not based upon self-interest. 8) I am genuine and honest. 9) I invite challenging discussions and discomfort as a means of growth and understanding. 10) I do not talk the talk, I walk the walk.
Moore: My expertise and success as a consultant to nonprofit organizations is uniquely transferable to my role as an Alder and has served me, and therefore the City, well. I guide my clients in visioning and acting, both strategically and tactically. I design and facilitate processes to empower groups to govern by consensus based on a shared vision and goals. I assist organizations in analyzing and identifying how they can improve both their efficiency and effectiveness on very limited resources. Perhaps most important, I know that I cannot be effective without being a good listener and responsive at every turn.
While it may seem disparate, I apply many of the same skills as an international travel guide, starting with listening, responsiveness and relationship building. I lead a small group of (initially) strangers in a foreign, often challenging environment. That job requires me to bring them together as a team and bring out the best in them individually, not to mention have fun and learn, all the while prioritizing their most basic needs, including safety.
Finally, you can't get as much done if you don't first know how things work. Experience matters. I've learned a lot since I first ran for City Council, a foundation that only contributes to my effectiveness. As the late, great, John Lewis would say, I enjoy getting in "good trouble" on behalf of this wonderful community.
Thomas: I bring common sense, knowledge, and experience to the Council. I am a good problem solver who will use "outside the box" thinking as the Council confronts changing times and new challenges. My years of experience as an active Monona resident have enabled me to build strong community relationships and to be a leader beyond my Council role. These connections to the community and understanding of its values will continue to influence my decisions on the Council.
Wood: I've been in public service in Monona in one capacity or another since 1989. That's a long time. I view that experience as a good thing.
I have a track record of turning ideas into reality. Some examples are the skatepark, new playground equipment across our parks, sufficient funding for streets and utilities, increased library hours and budget, and more sustainable projects and programs.
If the voters return me to office, I look forward to finalizing the purchase of San Damiano, continuing to implement the Pedestrian Bicycle Improvements Plan, and working towards racial equity and justice.
City government is a team effort. Lots of other folks helped to achieve these ends — Mayors, fellow alders, committee members, and staff. Mary O'Connor is a great mayor for our city. Her thoughtful, organized, collaborative, inclusive approach to problem solving are the hallmarks of her leadership.
DePula: I have demonstrable leadership experience in the community and in business. I've led neighborhood efforts to address citizen concerns, to full-on events at the State Capitol involving tens of thousands of people. I've co-organized the Madison Area Chefs Network, a non-profit that brings industry professionals together to celebrate our food scene, helps continue to build a local foods infrastructure, and raises tens of thousands of dollars to increase local food access for low-income families and senior citizens on fixed incomes. Experience managing an enterprise with multiple locations comprised of people with varied skillsets through a global pandemic that has negatively affected our industry like no other moment in my lifetime. I'm an innovator, not a caretaker. I'd bring a needed business perspective to a body that is largely composed of folks with employment experience in consulting, government, education and nonprofit work. Last February, we opened a new and ambitious (expensive) restaurant in Downtown Madison just as concern of a global pandemic began to increase. A month later our dining rooms were closed putting us into a critical financial emergency. Immediately and decisively, we enacted measures to preserve our jobs, and adapt to a new reality that completely changed the landscape of our industry. A year later, and we're still here. We now employ more people than we did before the pandemic. Employee benefits are intact, and we continue to purchase from our farm and other local partners. Last June, we completely revamped our plan and opened the Monona restaurant while others were closing. We have also provided more than 13000 meals to food insecure neighbors through our efforts with Sunshine supper, since April. As the CEO of Salvatore's Tomato Pies, I know first-hand what it is like to lead an organization through a Public Health Crisis. I have years of experience working with Public Health Madison and Dane County to ensure the public's safety. I am incredibly tenacious and resourceful and would like to put those qualities to work for Monona.
If you could make one change in Monona right now, what would it be?
Dominguez: As we are in the process of hiring a new police chief, it is paramount that we have a liaison from the community to help shape future direction. I would start with an open and inclusive dialogue with the new chief of police to discuss reformation of law enforcement's antiquated procedures and enhance training to increase cultural competency, provide de-escalation tactics and tactical medical training, as well as methods to improve community trust. I would research science, law, and education on the topics as wells as seek community engagement and ideas. If we are a community that purports to value transparency, inclusion, and safety for all, we should not just talk the talk, but actually walk it...TOGETHER.
Moore: Just one? I want to see diversity, equity and inclusion in everything we do. But that will require more than policy or process change, it demands a cultural shift as well, which takes a consistent, long-term investment by all. As I like to say, culture eats strategy for lunch; shaking up the status quo needs champions and will require all voices in the room and a consistent drum beat. I've invested much of my volunteer time and resources, over many years, in support of those disadvantaged or marginalized and I am prepared to be one champion.
Expanding the diversity and affordability of housing would be a project-based change. As articulated in our 2016 Comprehensive Plan, Monona is 'missing the middle' in housing, including housing that is affordable and options like pocket neighborhoods of cottages and co-housing which appeal to many interested in living more sustainably.
Thomas: I would expand the size of our landlocked city, so that we could add more housing, including more affordable housing, and have more room for development. I have long viewed Monona as Dane County's best kept secret, and I'd like to share it with more neighbors.
Wood: I would love to see our transit services become better connected with Madison Metro. The limited connectivity of our current system is a real barrier for those with lower incomes.
DePula: There's so many options! For starters, I'd re-engineer the intersection of Cottage Grove Road and Monona Drive at Ferchland Place. It is historically problematic, and the residents feel left out by the city. I'd record and publish all public meetings of city boards and commissions. I'd lead an effort to comprehensively review city zoning code to update it for modern trends in development. I'd make sure that we are actively creating a community environment that is open and equitable to people of diverse racial and economic backgrounds. There's a lot more, but limited space here.