A rainy forecast didn't stop Monona from celebrating Indigenous Peoples' Day on Monday, Oct. 11.
In a ceremony held outside city hall, representatives from Ho-Chunk Gaming Madison raised a flag adorned with the seal of the Ho-Chunk Nation.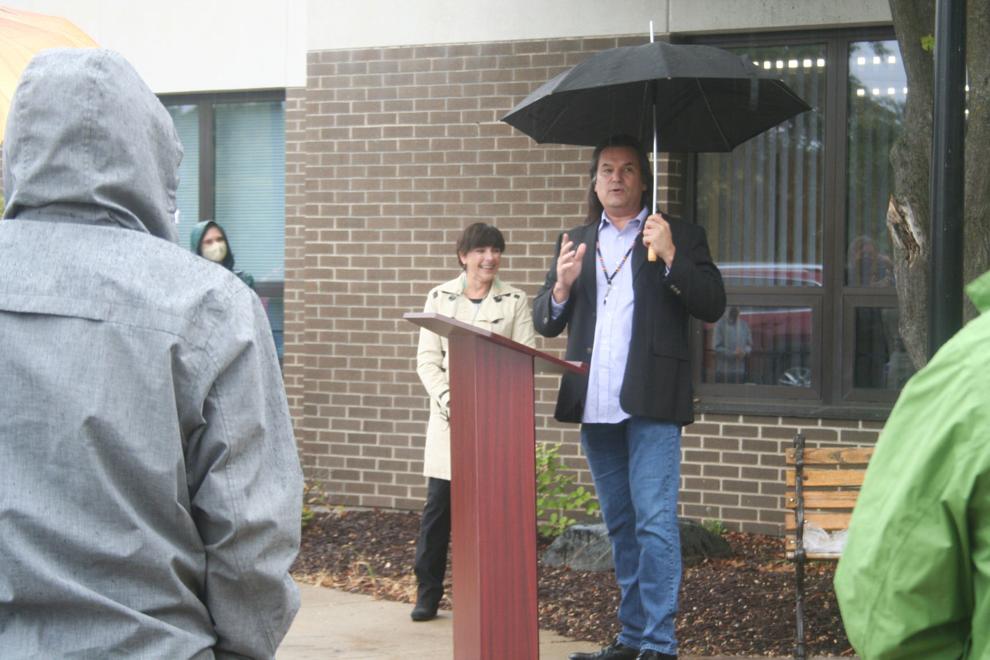 "These kinds of gestures are just invaluable to us, and we appreciate them so very much," Daniel Brown, executive director of Ho-Chunk Gaming Madison, said of the flag raising.
Indigenous Peoples' Day was first proposed in 1977, according to a proclamation commemorating the holiday, adopted by the city of Monona on Oct. 4.
It's meant as a day to celebrate the "invaluable contributions" of Native American populations, the proclamation states, with the city of Monona having been occupied by the Ho-Chunk "since time immemorial."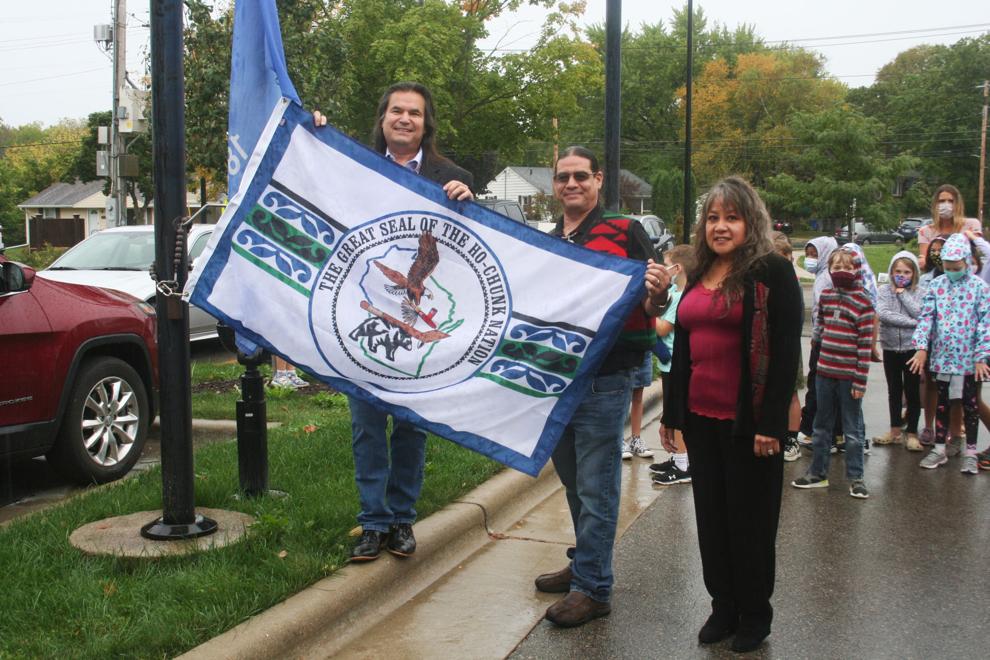 "We've been inhabiting this region of what is now Wisconsin for around 13,000 years… and it's taken us a long time to sort of come out of ourselves," said Brown. "Federal policy has created a situation where so often we wanted to stay hidden and there were efforts to remove us and efforts to de-culturalize us, to take our language away from us."
In a land acknowledgement read aloud at the ceremony by City Alder Kristie Goforth, the city paid homage to the Native roots of Monona.
"We recognize the sacred land upon which Monona exists and acknowledge the rich traditions, heritage and culture that thrived, long before the arrival of others," the acknowledgement reads. "We respectfully acknowledge our local First Nation, the Ho-Chunk, and the additional 11 Indigenous Nations of Wisconsin that have shaped our state's history and our local community."
Goforth, who's of Native American descent, described the rainy ceremony as a goosebumps moment.
"I'm super honored to be here and to be a part of this, and to [be here] with Ho-Chunk Nation representatives," Goforth said. "People who are just across the border from us, and who have been here for centuries."
Pulling from the land acknowledgement, Goforth left the crowd outside city hall with one last thought.
"The city of Monona respectfully recognizes this Ho-Chunk land, and affirms that we are better when we stand together," she read.