Recruitment for a new police chief in Monona is moving forward after Walter Ostrenga's retirement from the position late last year.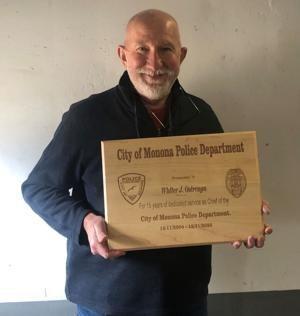 Following Ostrenga's retirement, Sara Deuman has served as interim police chief.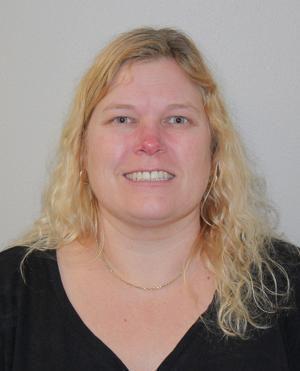 Since the job opening to permanently fill the position was posted on Jan. 4, representatives from GovHR, the consulting firm hired to spearhead the recruitment process, reported a total of 14 applications received as of early February.
Joe DeLopez, a recruiter at GovHR, said after the application deadline of Feb. 22, he and fellow GovHR recruiter Lee McCann will review the applications for qualified individuals and schedule virtual interviews with those candidates.
The recruitment duo will then conduct social media and background checks, check references, and put together a profile for each candidate to be shared with the city's Police and Fire Commission (PFC). The PFC will then narrow the group of candidates down even further, before conducting more intensive interviews with those who are left.
Finalists will undergo a nationally certified records check, including information on prior run-ins with the law, educational background, financial literacy and driving history. At that point, the PFC will utilize that information to select the final candidate.
GovHR is also working alongside the Nehemiah Center for Urban Leadership and the NAACP of Wisconsin to ensure a racially equitable recruitment process.
Prior to conducting the initial virtual interviews with the applicants, DeLopez and McCann are asking for public input from Monona residents on what they would like to see in the new head of the city's police department.
A survey is available on the city's website for members of the public to fill out, which prompts questions on desired qualities for the Monona police chief, as well as space for input on the current state of the Monona Police Department. The survey will close on Feb. 19.
On Feb. 9, the PFC collaborated with DeLopez and McCann to host a listening session for members of the public to deliver thoughts and input on what they hope to see in a future police chief.
PFC President Steve Brezinski said it's not something the PFC has typically done in the past.
"It's been 16 years since we last filled the [police chief] position, and I don't know that we had any public input 16 years ago with the selection of the chief," Brezinski said. "This time around, we thought it was extremely important to have public input into the selection of the chief and that process."
Accountability, transparency, compassion and empathy are a few of many characteristics voiced by Monona citizens at the listening session as for what they hope to be prioritized in the recruitment of the police chief.
"When I think about the new police chief, I think about the role of collaboration, diversity, equity, inclusion, open-mindedness, willingness to communicate and connect with communities of color, looking into past incidents that have happened in Monona and doing what needs to be done to be transparent and make sure we do everything we can to avoid those types of situations," said Angela Davis, a recent appointee to the Monona Public Safety Committee. "Just having the listening session I think is pivotal and very important."
Current candidate for Monona City Council Nadia Dominguez said it will be imperative for the new police chief to find a balance between supporting law enforcement and supporting vulnerable citizens.
"We all know the next chief of Monona [police] will have to face some challenges dealing with a population and a world in transition, as well as a police department that has gained national infamy," Dominguez said. "[We need] a chief that has the ability to build bridges, not war. This chief will have to support law enforcement officers and at the same time protect our most vulnerable and those targeted by racial profiling and fear..."
The desire for a chief that recognizes and works to eradicate implicit bias was also mentioned by citizens at the listening session.
Although no specific date was given on when the police chief position will be filled, DeLopez said the process could take somewhere near five months.
A full length recording of the listening session can be found on Monona Community Media's YouTube page.