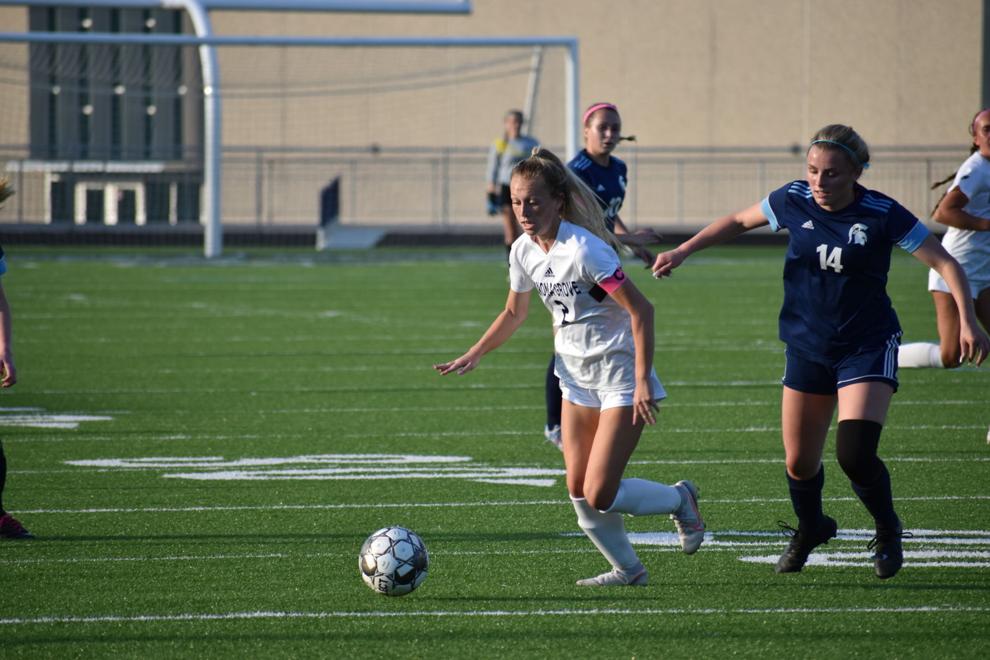 Monona Grove girls soccer defeated Fort Atkinson 3-1 in the first round of regionals on Tuesday, June 8.
The Silver Eagles got on the board first with a goal in the ninth minute from sophomore Allyson Hilgart, assisted by freshman Kiarra Kahl. Fort Atkinson tied the game with a goal in the 15th minute.
Monona Grove took back the lead in the 53rd minute after Hilgart found the back of the net again with an assist from junior Emma Dyer. The Silver Eagles closed out the 3-1 victory with Dyer finding senior Ashley Price in the 89th minute for a goal.
Next up for the Silver Eagles is a trip to Waunakee to face DeForest for the regional title on Saturday, June 12 at 7 p.m.