After nearly 60 years in operation, Village Lanes bowling center in Monona will close its doors for good on May 15.
Laurie Slinde, who's owned the alley since 1995 alongside co-owners Kevin and Lynn Carey, said that although the Monona staple was able to weather the pandemic, all three owners are at retirement age, making 2021 a convenient time to say farewell.
"We're all of retirement age, and granted the pandemic did have an impact, but the timing of the pandemic lining up with all of us hitting retirement age, that's really what it came down to," Slinde said.
When the pandemic set in, retirement plans were momentarily put at bay as the trio of owners' focus shifted, and remaining open to local bowlers quickly became the number one priority.
Alongside many other small businesses, much of the springtime was quiet at the bowling alley. Under statewide safer-at-home orders from Gov. Tony Evers, Village Lanes was closed to the public from March 17 until the end of May, and again from mid-November to mid-December.
Slinde said the bowling center was fortunate enough to take advantage of state and local pandemic relief funds for local businesses, which helped the alley forge ahead while the doors were closed.
"We worked hard with our team to secure pandemic resources available to the business community, and we also had to make a lot of adjustments and accommodations to pandemic-related business conditions," Slinde said.
As summer 2020 approached and the lanes were finally permitted to reopen, things looked different than normal. While people were itching to get out of the house and enjoy in-person entertainment again, state-mandated social distancing requirements and public health orders meant the bowling center, along with other local businesses, had to operate at roughly 25 to 50% capacity.
"People wanted to come out… everyone had been cooped up for so long and looking for entertainment… but because of social distancing requirements we could only have back probably half the amount of bowlers that we normally would have," said Kevin Carey.
Summer is typically the quiet season for bowling leagues, and as summer 2020 wrapped up, Carey said the partnership began some important conversations.
"We came in through the summer, which is usually our non-busy time... but about nine months ago, the partnership got together and talked about a final bowling season and plans for the future," he said.
Three life-long bowlers, the Careys and Slinde made a promise to themselves and the local bowling community: they would stay open until the 2021 bowling league season ended.
"The one thing we were adamant about throughout this whole thing is that if we start the bowling season, we're going to end the bowling season," said Kevin Carey. "I've been a bowler all my life… so we're sticking with that promise."
May 15 will be the last day of operation for Village Lanes, marking the end of a six-decade run that began in 1962 when Judge Pressentin and Rusty Lunning, the bowling center's first ever owners, opened the lanes on Owen Road.
Village Lanes was home to only 12 lanes back then, but as it grew to 20 lanes and then eventually to 24, Carey said the community grew right alongside it. He compared the local spot to that of the 1980's sitcom, "Cheers."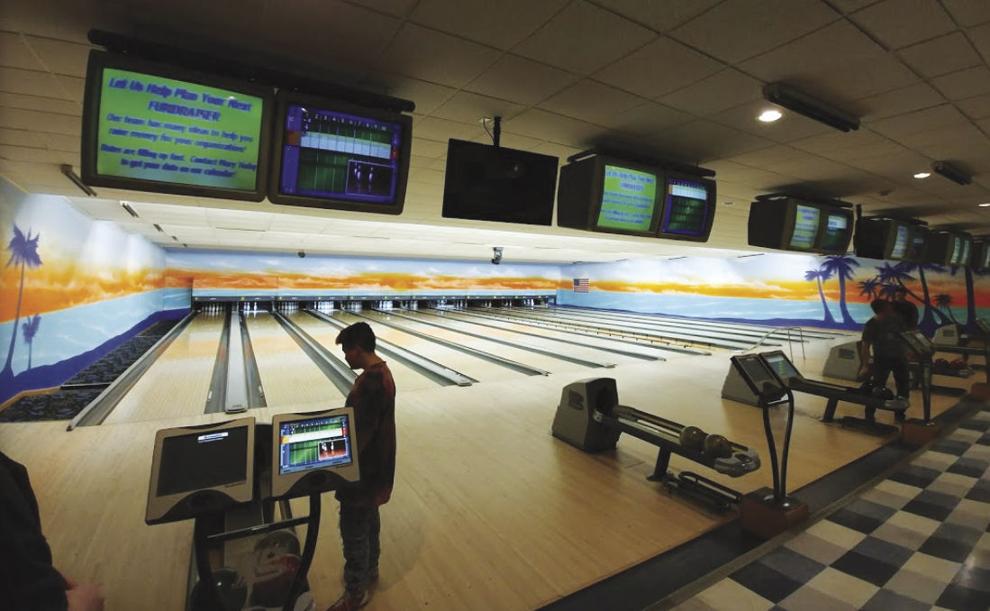 "It's almost like a Cheers bar, where everybody knows everybody," Carey said. "It's like our own little community."
Slinde said the trio never dreamed they'd own a bowling center someday, and although she's saddened it's time to say farewell, the owners will carry Village Lanes with them forever.
"It was great to have bowling memories with Kevin and Lynn on Saturday mornings growing up, with no idea that someday we would all be owners together," she said. "We've created a lifetime of memories and good times."
Following a formal announcement of the bowling center's impending closure, United States Bowling Congress hall-of-famer Jeff Richgels said he's grieving the loss of the alley that he largely credits his career to.
"I literally cannot even imagine what my life would have been without Village Lanes, because I cannot imagine what my life would have been without bowling," Richgels wrote in an April 7 blog post on 11thframe.com. "I am not ashamed in the least to say I had tears in my eyes a few times today thinking about Village being gone."
Richgels and fellow hall-of-famer Marc McDowell, who holds the record for most games ever bowled at Village Lanes, said they'll be at a bowling tournament in Nevada when Village Lanes hosts a final farewell gathering on May 13, but plan to toast the lanes goodbye in Las Vegas.
Speaking on behalf of all three owners, Kevin Carey said the trio is forever indebted to the support of the local bowling community.
"On behalf of the Village Lanes ownership, we want to thank you for bowling with us this season and for the past 36 years," said Carey. "We appreciate all of the support you have given us over the years… we will dearly miss everyone going forward. We felt privileged in being part of the Monona bowling community over the years and look forward to seeing all of you out in the community."
Slinde said the ownership could not have gone on for three decades if not for the support of every staff member, and delivered a special thanks to long-time general managers Mary Conklin and Mona Peirce.
The May 13 farewell gathering is open to everyone, with the lanes set to open at 3 p.m.
As of now, plans for the Village Lanes building are still being determined, the owners said, with no further details available at this time.