Barbara Trapp discovered her life calling on a September day in 1971 when, at seven years old, she walked into a second grade classroom for the very first time.
Trapp, who grew up on a farm in rural Columbus, would eventually become a teacher just like her own second grade teacher and role model, Mrs. Ehrke.
At the end of the 2020-21 school year, Trapp will retire after a 34-year career with Monona Grove School District. After more than three decades, she said it was Mrs. Ehrke that inspired her to follow a similar path in life.
"I grew up on a farm, so that's where I learned the art of hard work… but it was really my second grade teacher, Mrs. Ehrke, who actually inspired me to become a teacher. I wanted to be just like her when I grew up," Trapp remembered.
Upon graduating from Columbus High School and then the University of Wisconsin-Whitewater, she landed a job as a second grade teacher at Maywood Elementary School in Monona where, according to Trapp, coworkers and students quickly became family.
When Maywood was permanently closed after the summer of 2010, Trapp continued her career in Monona and transferred to the second grade team at Winnequah School, where she's been for the last 11 years.
Following 24 years as a Maywood Turtle and 11 as a Winnequah Owl, Trapp said she can feel it's time to pursue a new adventure: retirement.
"I've thought about it for a while, and right now, the timing just feels right," she said on her decision to retire after a 34-year tenure.
Admittedly, it feels strange, almost unreal, for Trapp that because of the COVID-19 pandemic, she doesn't get to be face-to-face with students in her final year of teaching.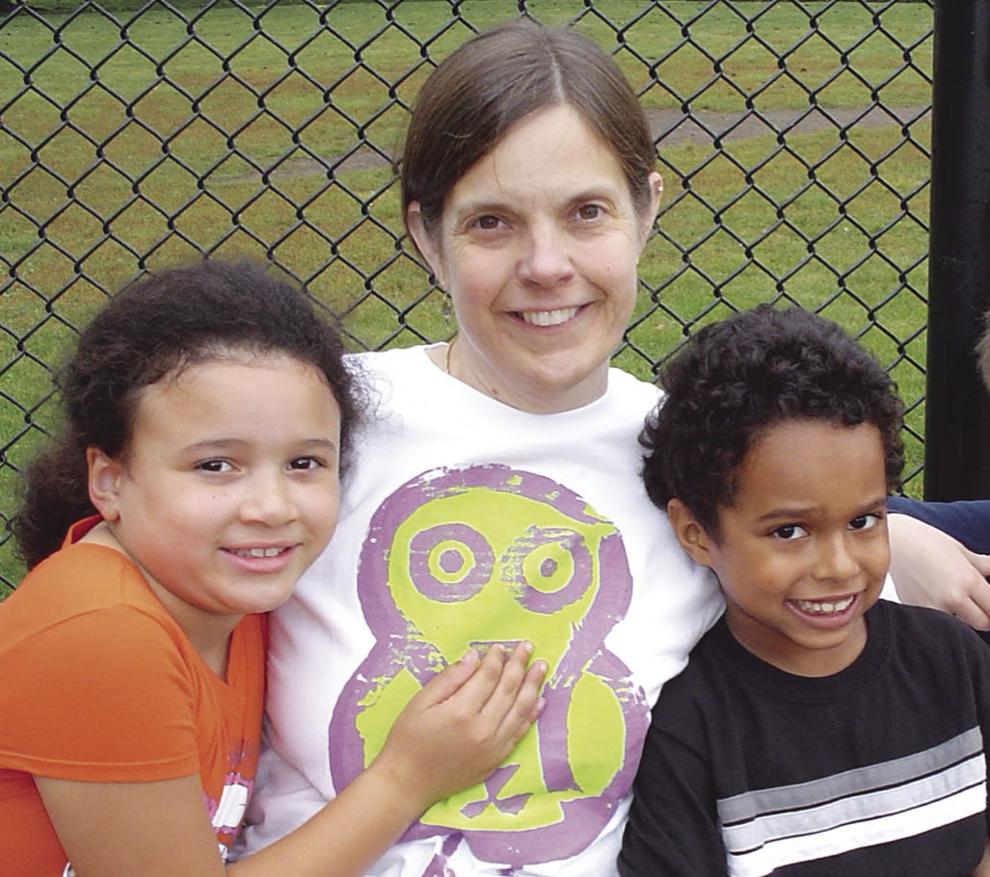 "It's a very, very weird feeling," said Trapp. "It's very different retiring in a year where I've had three different classes and yet none of them have met me in person."
Trapp couldn't help but shed a few tears as she talked about what she's missed most about seeing her students in-person this year, and wishing she could experience it one last time before retirement.
"Hearing students call my name from down the hall, seeing the excitement on their face when they see you, their smiles, their drive, their dandelion bouquets, getting to help them be their best self, reading books, and of course, the camaraderie in the school buildings… those are all the things I'll miss the most," she said.
Winnequah Principal Angie Fassl said the feeling is mutual.
"It would be impossible to sum up the impact that Barb has had on our school, our district and our community in just one sentence," Fassl said. "Barb has touched so many lives and is loved by so many students, families, and staff. She will be missed greatly next year."
Fellow Winnequah second grade teacher Melinda Boyd said the void left behind as Trapp retires this year will be tough to fill.
"[Barb's] absence will definitely be felt at Winnequah for years to come," Boyd said. "She holds so much knowledge about the schools, the district, the students and families, all because of her long career here. Barb's dedication to the school, staff, and students is unmatched."
Looking back, it's clear that Trapp's legacy in Monona will continue on long after her retirement. From having a hand in the 1997 design and development of Dream Park, to hand-painting artwork on the cement at the Monona Community Pool, Trapp has left pieces of herself in the city's most vibrant places.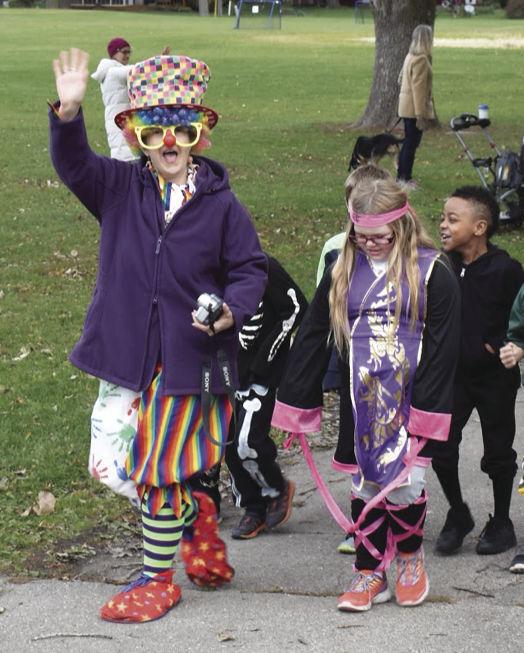 Yet, it isn't just within Monona parks and community pools that Trapp's impact is seen; it's through her students as well.
Trapp recalled the numerous high school graduation parties and weddings that former students have invited her to, as well as a 2013 nomination for the Herb Kohl Award, a program where students can nominate a teacher for outstanding dedication in the classroom.
Award recipients are recognized at an official ceremony and also receive a lump sum of $1,000 to put toward a school-related project. Trapp used her award money to purchase a brand new costume for the school mascot, as well as a new outdoor sign for Winnequah.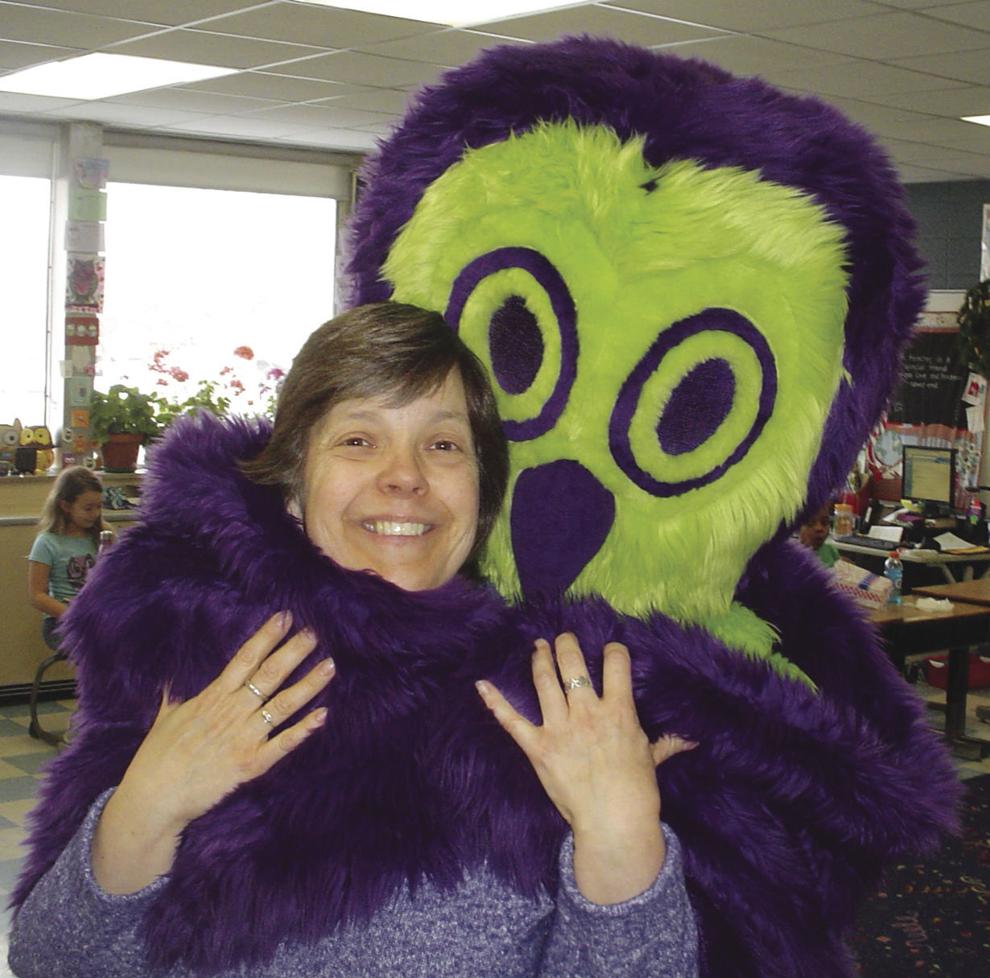 Kaye Ryan, an education assistant and physical education teacher at Winnequah School, said Trapp will forever be remembered in the district community for the lifelong impressions she's made on district students, families, and staff.
"She has touched so many lives and has made positive lasting impressions on her students," Ryan said. "She is an amazing teacher, and a selfless person."
As for retirement plans, Trapp said she is looking forward to spending time in her garden, conducting volunteer work, and spending time with family and friends.