Ann Ahearn's smile lit up a room.That's how friends and family say they'll remember the 42-year-old former Cottage Grove resident, who passed away in March 2020, only six months after receiving a diagnosis of neuroendocrine cancer.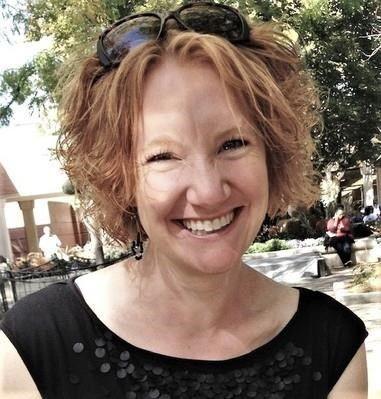 Ahearn is now the namesake of a scholarship for graduating students of color in the Monona Grove School District, an homage to her years of equity work in the district prior to her death.
A Sept. 18 5k run/walk, hosted by the Monona Police Department and other local sponsors at Winnequah Park, will raise money for the Ahearn scholarship fund.
Ann's husband, Jim Ahearn, said he's "ecstatic" for the run.
"Whether we just have a few people at the run or a lot of people... I'll be happy no matter what," Jim said. "Any amount of money that we raise will go towards building the scholarship and continuing to honor Ann's legacy."
In September 2017, Ann and Jim, along with a group of close friends, initiated what became known in Monona Grove schools as the Forever Friends Club.
With the help of the district's equity coordinator, Shelby Steele, Ann was also instrumental in establishing Monona Grove School District's parent equity council, a collaborative group of school staff and parents who have students of color in the district.
Steele said the greater community can learn a lot from Ann's legacy.
"Ann showed all of us that our strength is in our ability to reach out to others, learn their stories, and be better as partners," she said. "She was strong, genuine, and had an incredible ability to inspire others."
Jim said the couple, who together adopted two children of color, saw a need for greater diversity in the community, which inspired the formation of Forever Friends.
"Ann's idea was to get a group of parents together who shared that common interest, but more importantly, to get the kids together," he said. "Kids that may not necessarily look the same, kids who have different abilities and come from different backgrounds and cultures... and have them interact and learn from one another."
Through the club, a scholarship was created. Two scholarships were given out prior to Ann's cancer diagnosis, with the rest now set to be given in her name.
"Before Ann died, I told her my intent was to create an endowment, so that the scholarship could go on in her gratuity and to honor her legacy," said Jim. "Then Nate Reynolds reached out to me last summer with the idea of creating a run, and I thought it was a great idea."
Reynolds, a community relations officer with the Monona Police Department, said a march for racial justice held in Monona last summer inspired him to pursue a fundraising event for the Ahearn scholarship.
He participated in the march alongside Monona Grove School Resource Officer Luke Wunsch and former Monona Police Chief Walter Ostrenga.
A speech delivered at the march by Monona Grove School Board President Loreen Gage is what moved Reynolds to action, he said.
"Loreen thanked law enforcement for attending the march, and after she did that, she talked about the Ahearn scholarship," Reynolds said. "When she spoke about the scholarship, I thought, 'that's it… this is what we have to do.'"
As the race date approaches, Jim said that more than anything, he wants to draw attention to the very existence of the scholarship. Any graduating senior of color in the Monona Grove School District is welcome to apply, he said.
"We're not limiting it by grade point average or anything like that," Jim said. "We simply ask for applicants to describe their commitment to diversity and inclusion in the community, and just to demonstrate some leadership or efforts towards improving it."
Reynolds said he hopes to work on similar fundraisers in the future. He said an event like the Ahearn 5k has been a long time coming.
"We all know that our minority brothers and sisters have had to persevere for too long, and they deserve a fair chance to thrive and prosper," Reynolds said. "This is our chance to help with that."