The last four decades have flown by for the Smail-DeRosa family of Cottage Grove.
On a cold Wisconsin day in December of 1979, John Smail opened the Black Bear Inn on Main St., a cozy burger joint that would soon become a Cottage Grove staple.
December of 2020 marked the restaurant's 41st year in business, and while it certainly wasn't a typical year, the family is looking back on the Black Bear legacy with nostalgia on their minds.
"This place means the world to me — it's been the center of many fond family memories and the growth of lifelong friendships," said Smail's granddaughter, Kathryn DeRosa.
DeRosa remembers a time when the Inn's only grill was housed outside the front door, and a hand-pattied hamburger with an ice cream drink was the bread and butter of the restaurant's menu.
Over the years, the grill's been moved inside, the menu includes breakfast, lunch, and dinner, and renovations have brought a screened-in porch for year-round dining.
When Smail opened the doors of the Black Bear Inn for the first time more than 40 years ago, he may have been able to envision the restaurant looking a bit different four decades down the line; but one thing nobody expected for the restaurant's 41st year was a global pandemic.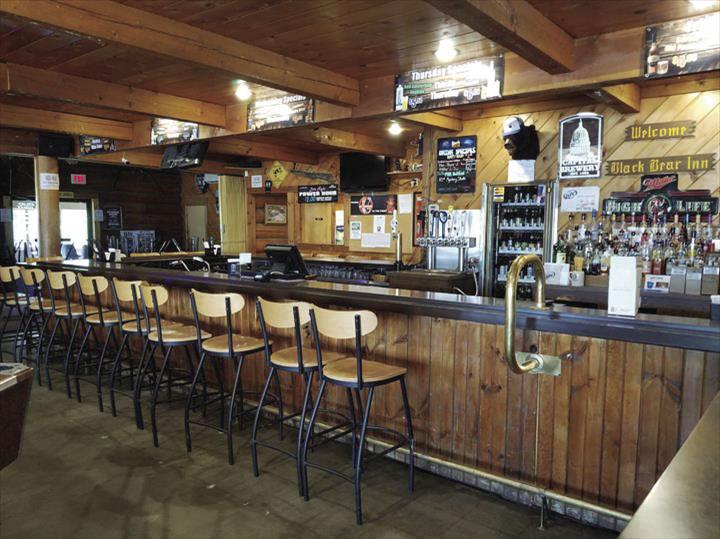 DeRosa admits the onset of the COVID-19 outbreak was a scary time for the Black Bear family.
"We've spent many hours trying to decipher what certain [COVID] orders mean for us," DeRosa said. "Back in March, we were faced with the most difficult decision of all, which was to lay off the majority of our employees."
Downsizing from a full staff to just six members of the DeRosa family left them scrambling to navigate quarantines, public health orders, and a service they've never offered before: curbside pickup.
Yet, DeRosa said the deluge of love and support from the Cottage Grove community is what helped the restaurant survive its greatest challenge yet.
"We were drastically underprepared for the outpouring of support from our community, followed by patience and understanding," said DeRosa. "[My] dad was moved to tears, and his tears were a literal representation of gratitude and the hope that we could make it through."
After a brief stint of no more than six employees and no in-house dining, the Inn is now back to a full staff and an open dining area at 25% capacity.
As living proof of a resilient bounce back during the pandemic, the DeRosa family and restaurant staff are giving back to the Cottage Grove community to help others who may be in need of a bounce back.
The Black Bear Inn is providing free lunch for all area kids aged kindergarten through grade 12, as well as raising considerable funds for the Cottage Grove Food Pantry.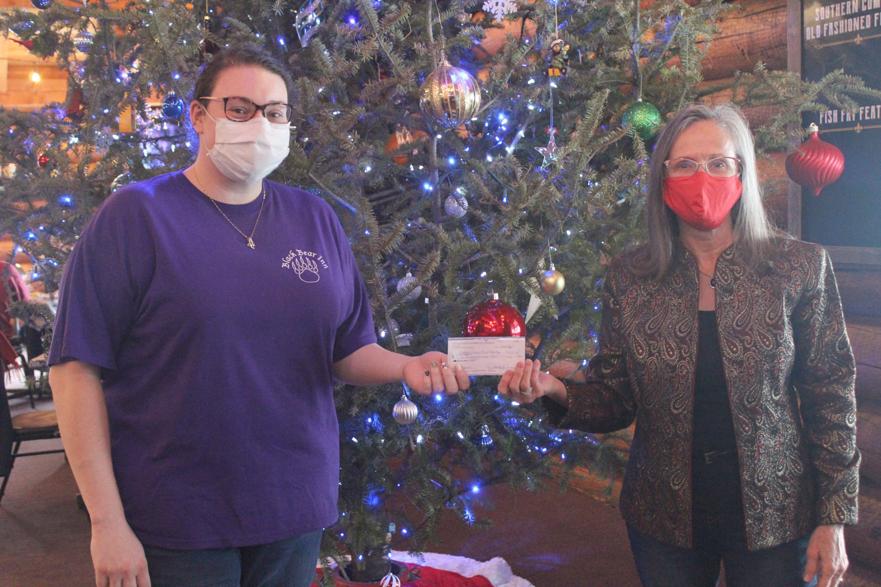 DeRosa said it's the least the restaurant can do for a community of people who have grown alongside it for decades.
"[The Black Bear Inn] has sparked relationships that have evolved into marriage and comforted families as they grieve the loss of a loved one. The Bear has held sporting events, car shows, club meetings, and even a race track," DeRosa said. "But most importantly, it's been the center of many fond family memories and the growth of lifelong friendships."
In commemoration of the Inn's 41st anniversary, community members hopped on Facebook to share a collection of their favorite Black Bear memories.
"I was there the first week it opened as a kid. It was a big deal," wrote longtime customer Marina Olivencia. "It made quite an impression on me with being so cozy and a log cabin. I remember bringing our relatives from NYC there, and I was so proud that Cottage Grove had such a cool spot."
In spite of the ups and downs of 2020, DeRosa said the family is looking ahead with grateful hearts.
"It's because of our community and staff that we've achieved this milestone, and we eagerly look forward to the next 40 years," she said.