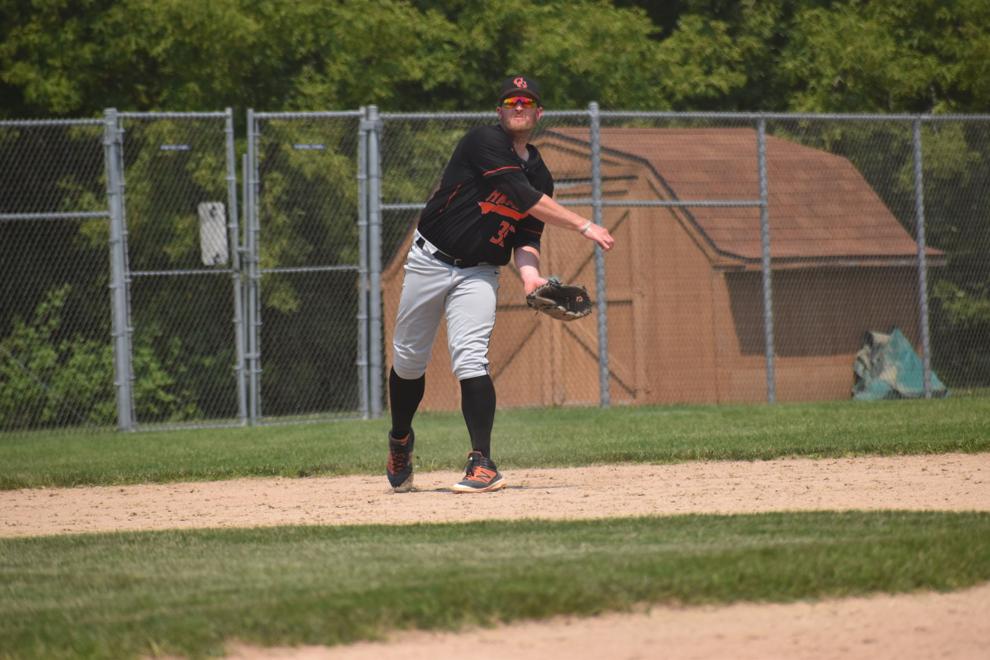 Paul Patten
Cottage Grove third basemen Paul Patten throws across the diamond in Cottage Grove's loss to Monona on July 4. The Firemen fell to Montello on…
In a battle between two teams vying for a playoff spot, the Cottage Grove Firemen lost a 4-3 heartbreaker in extra innings to the Montello Granite Jaxx on Friday, July 9.
Montello's BJ Konkel hit a two-run single in the 11th inning, giving the Granite Jaxx a come-from-behind victory.
The loss drops Cottage Grove's record to 4-4 on the year, placing the Firemen in fifth place, half a game behind Montello, Sun Prairie and Poynette.
Although the Firemen are a half a game back in the standings, they still control their own destiny for the playoffs. With two games remaining against Sun Prairie and Poynette, the Firemen can win both games to secure a playoff berth. The top four teams in the Eastern Section standings will qualify for the playoffs.