With four candidates running for three open seats on this spring's Cottage Grove Village Board ballot, the Herald-Independent reached out to candidates to ask them a couple of questions and allow readers to get to know the names on the ballot a little bit better.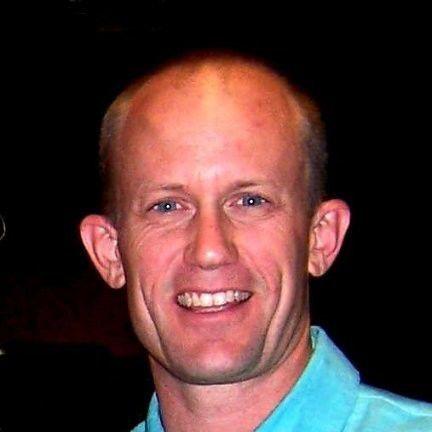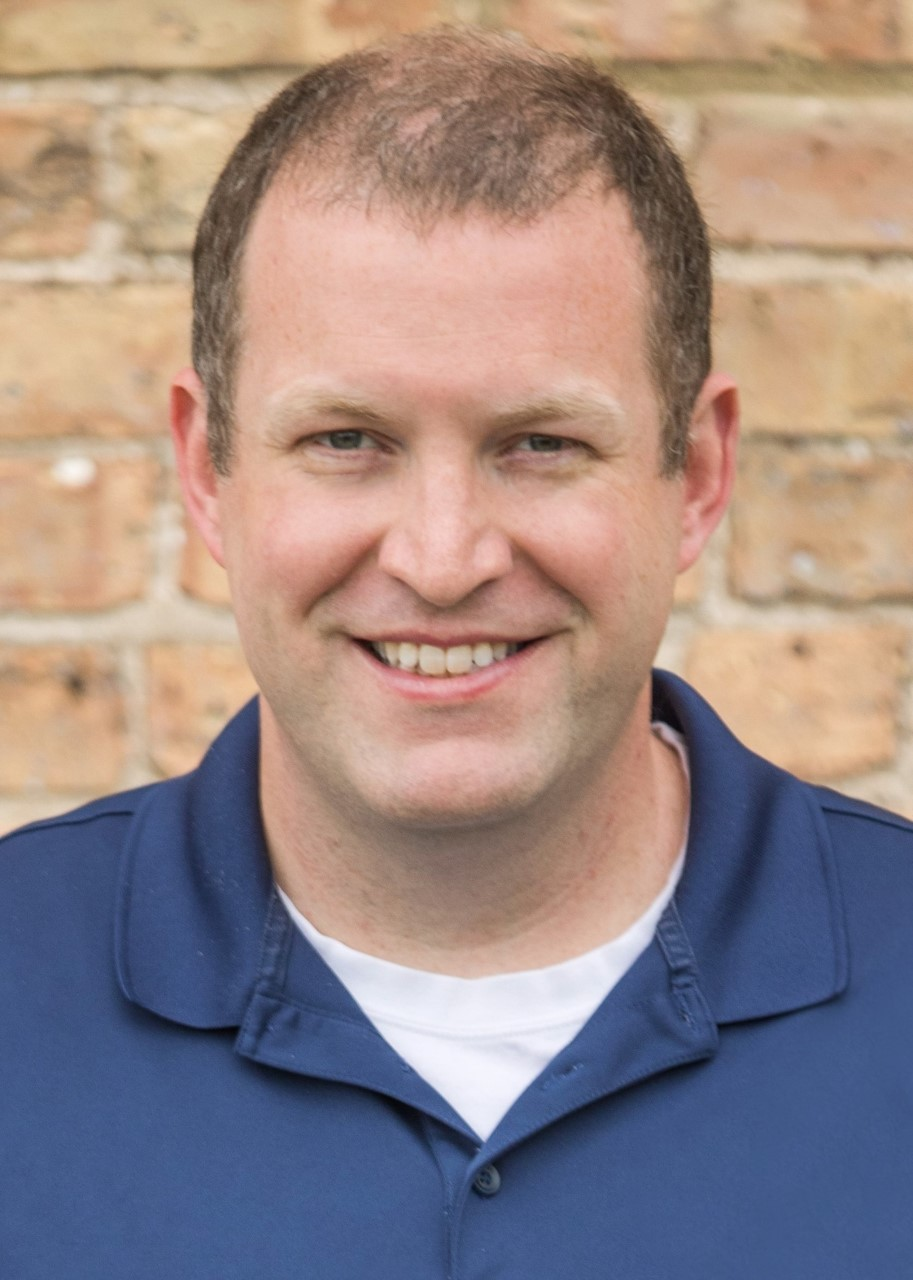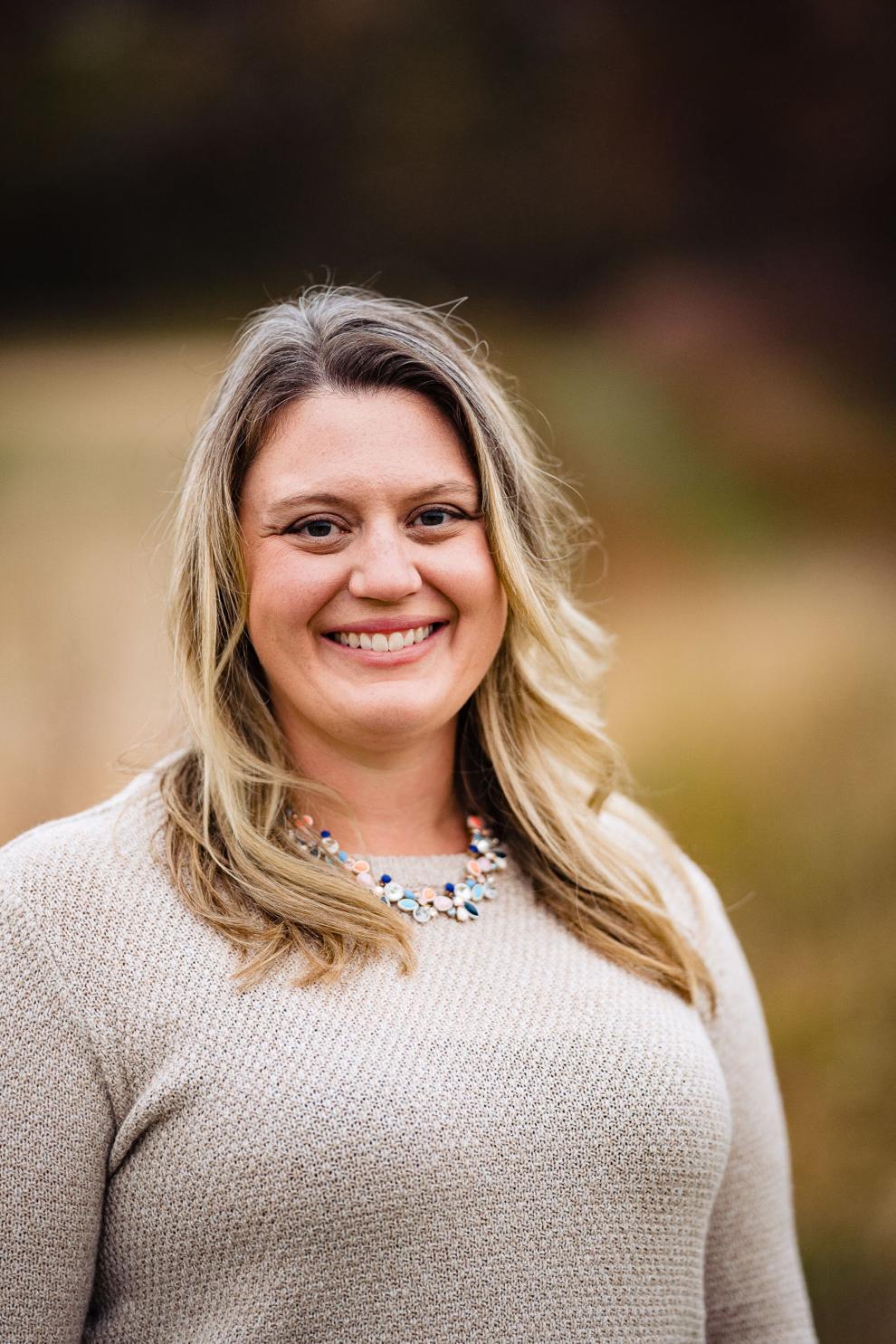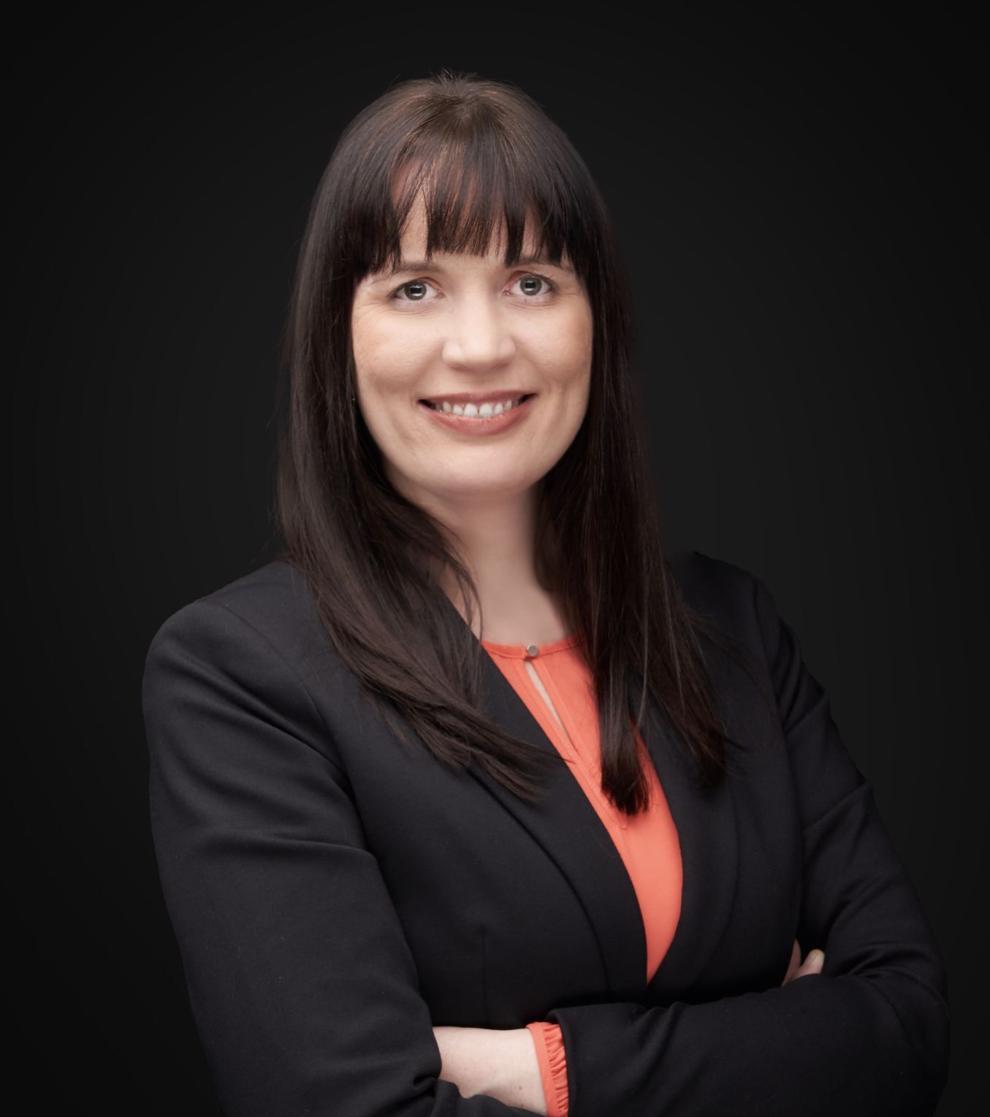 Sarah Valencia, Heidi Murphy and Jeffrey Lennberg's seats on the board are up for re-election. Murphy and Valencia are seeking re-election, while Lennberg will not be running to retain his spot on the board in 2021.
This leaves three open seats and four candidates to fill them, with Peter Doll and David Peterson joining the incumbents on the ballot.
Tell us about your work and educational history.
Doll: I grew up in Monona and received my compulsory education through the Monona Grove School District. The MGHS technical education electronics program drove my interests towards electrical engineering. I completed both my bachelors and masters degrees in Electrical Engineering at UW-Madison. During my master's work and after graduation, I worked for Ultratec, Inc. as a design engineer developing TDDs for hearing impaired people. I was recruited to Oscar Mayer and spent 26 years in various roles from engineering to operations management until the plant closed in 2016. I was fortunate during my time at Oscar Mayer to work with and learn from some of the best leaders in the food industry. Currently, I am the Director of Operations for Future Foam, Inc. in Middleton, WI.
Murphy: I pursued and earned a BA in Geography from UW-Madison due to my lifelong interest in the relationship between people and the built and natural environments that surround us. My coursework included topics in urban and regional planning and environmental studies. I continued at the UW for an additional year after earning my degree to work on a certificate in Geographic Information Systems. After college, I moved to Chicago to work at the Census Bureau's Chicago Regional Office on the 2010 Census, community partnerships/outreach, various geography programs, and then supervised one of the ongoing surveys for the region. After relocating to the Chicago suburbs, I spent a few years substitute teaching. In 2016, my husband and I returned to the Madison area and settled in Cottage Grove near my sister and her family. I worked part-time for the University Book Store assisting with inventory management and other various projects before taking a leave of absence during the COVID-19 pandemic. The combination of my education and work experiences help me view issues in front of committees and the Board from a variety of perspectives.
Peterson: I attended Illinois State University (ISU) and received my bachelor's degree in English (2005) and masters in technical writing (2008). Upon completion of my master's degree, I started as a consultant for State Farm Insurance in Bloomington, IL. With our second child on the way, my wife Dawn and I chose to move closer to family. We moved to Sun Prairie in 2011 and I started working at Trek Bicycles in Waterloo, WI as an IT analyst, eventually becoming the Enterprise Collaboration manager. In the fall of 2015, my family and I moved to Cottage Grove because of the great schools and community. In that same year I was offered a position with Microsoft Corporation where I am still employed today.
Valencia: I grew up all around Wisconsin in Fennimore, Beaver Dam, and ultimately Appleton where I graduated from high school. I graduated with my Bachelor of Social Work degree from Carroll University in Waukesha. After graduation, I served as a United States Peace Corps Volunteer in Honduras for two years working in urban youth development.
I graduated with my Master of Social Work degree from the University of Wisconsin-Madison with an emphasis on health, aging, and disabilities. I have worked in healthcare my entire professional career as a direct practice social worker, department manager, and director of a large primary care clinic. I am currently the Director of Population Health and Addiction Medicine for UnityPoint Health Meriter.
I am also a Long-Term Lecturer at UW Madison Sandra Rosenbaum School of Social Work in their Master of Social Work program. I teach a macro level social work course as well as a course focused on social work in healthcare.
I serve as Board President of NewBridge Senior Coalitions – the newly merged organization that makes up the four senior coalitions in Dane County. To ensure longer, healthier, and safer independent lives, NewBridge provides a variety of services and activities for older adults.
I have focused my career on serving my community through direct practice, policy development, leadership, and teaching in higher education. I am committed to continue using my experience and skills to serve the Village of Cottage Grove.
Tell us about your current and past history as a public official, if applicable.
Doll: Although I have never held public office, I have been on the Cottage Grove Board of Review for the past several years.
Murphy: I was first elected to the Cottage Grove Village Board in 2019. I currently chair the Parks, Recreation and Forestry Committee and Ordinance Review Committee. I am a member of the Ad Hoc Sustainability Committee, Utility Commission, Personnel and Finance Committee, and Board of Review. I serve on the Capital Area Regional Planning Commission, appointed by the Dane County Cities and Villages Association. I also belong to the Cottage Grove Chamber of Commerce and the Optimist Club of Cottage Grove.
Peterson: I am a current Library Planning Committee member. I formerly served on the Monona Grove School District Communication and Community Engagement Committee as well as the Monona Grove School District Long-Range Facilities Planning Committee.
Valencia: In April 2019, the Village of Cottage Grove elected me to serve as a Board Trustee. The Cottage Grove Village Board consists of six trustees and a president. As a Board Trustee, I care deeply about our community and I am committed to listening to neighbors, representing their voices, and answering their questions.
During my first term as Village Board Trustee:
I advocated for family-friendly and inclusive amenities at Bakken Park. Scheduled to open this summer, a new splash pad and Miracle League Baseball Field will offer fun, cost-effective recreation opportunities for our community.
I supported the development and continuing work of the Housing Task Force to ensure that the village's vision of a safe, friendly, and attractive community is attainable regardless of income, race, ability, age, and household composition.
I advocated and voted for the creation of the Diversity, Equity, and Inclusion Committee to open a dialogue that acknowledges, confronts, and addresses systemic racism and implicit biases within our community.
I supported efforts to bring two hotels to the village to bolster the village's economy and support our community as a destination.
I support the continuing work of the Library Planning Committee as they conduct research and provide analysis on the feasibility of a library in our community.
I am involved in planning for the extension of the Glacial Drumlin Bike Path, which will offer more space for people who like to walk, run, ride bikes, go birding, or just enjoy nature.
I serve on several committees to ensure that all families in Cottage Grove have access to the resources, services, and opportunities to not only meet their basic human needs, but to also live their best life in Cottage Grove. I am proud to serve on the following committees: Ad Hoc Diversity, Equity, and Inclusion Committee, Ad Hoc Glacial Drumlin Bike Path Committee, Community Development Authority, Deer-Grove EMS Commission, Joint Fire Committee (alternate), and Law Enforcement Committee.
What are your goals for the village of Cottage Grove?
Doll: I have been a resident of Cottage Grove for the past 16 years. During that time, we have seen tremendous growth in the Village. In addition, we have also seen significant increases in property tax levies. The Village component of the property tax levy alone has increased 42% over the past 5-years. We need to continue making the right investments for our residents and help grow our local businesses. However, at the Village level, we must do a better job of prioritizing spending and get this component of property taxes under control.
Murphy: My underlying goals and priorities revolve around growing our community in a sensible way that is accessible, welcoming to all, sustainable, and provides the opportunities for current and future residents and businesses to thrive. In a second term, I will continue to advocate for the village to attract and pursue opportunities for economic and residential growth that will build upon our desire to meet the needs of current and future residents, develop plans that enhance the character of our community, give opportunity to provide quality local jobs, provide a variety of housing options within Cottage Grove, and grow our tax base.
My underlying goals and priorities revolve around growing our community in a sensible way that is accessible, welcoming to all, sustainable, and provides the opportunities for current and future residents and businesses to thrive. In a second term, I will continue to advocate for the village to attract and pursue opportunities for economic and residential growth that will build upon our desire to meet the needs of current and future residents, develop plans that enhance the character of our community, give opportunity to provide quality local jobs, provide a variety of housing options within Cottage Grove, and grow our tax base.
I will also continue to promote an active community where bicycling, walking, and recreation are a safe, healthy, and accessible part of our daily activities. I support expanding recreational and park opportunities and facilities to meet the needs of our community's senior, youth, and adult populations. In addition, I support the work of the Library Planning Committee which is charged with the task of gathering all necessary information regarding the building and operating costs associated with a library facility in Cottage Grove. The Committee will continue to report its findings so the village and residents can make an informed decision about making a library a reality in Cottage Grove.
In alignment with the current board's priorities, staff are continually innovating within their departments to gain efficiencies and implement new policies and technologies. For example, last year's tree inventory transitioned the tree records to an electronic mapping (GIS) system to improve the maintenance process and record keeping for all village trees. This transition will also help us assess tree species variety and treat and prevent future tree disease quickly. The Police Department will be working in 2021 for a 3-year renewal for accreditation by showing proof of providing the high standards of professional services they provide for our community. Our Public Works and Utility Departments are working on implementing a variety of sustainability initiatives including a rain barrel program, starting a pilot program to reduce road salt use which improves water quality, and increasing safe pedestrian crossings. Our Recreation Department is always looking to provide our favorite activities while expanding opportunities to engage participants with new topics and programs.
The village's five year capital improvement plan has helped staff and the Village Board plan for and prioritize expenditures. This plan, updated annually and approved by the Village Board at the direction of staff and committees during the budget process, helps us make sure we are balancing the needs of a growing village and financial responsibility. I have supported studies that are currently started or underway, including a village facilities and future staffing study and a study that will project the needs for our fire and EMS services.
It is prudent that we evaluate and project future needs so we can understand how to financially plan to support essential services while minimizing the tax impact for residents. I support engagement with residents through surveys, community planning meetings, and other outreach which helps the committees and the Board understand and prioritize special projects that the community desires. Sound planning will provide a predictable tax burden, maintain our AA bond rating, help us balance spending on essential services and other capital expenditures, and expand opportunities for new services and amenities in a financially responsible way.
Overall, all of my goals are themed around building an even stronger local economy and community by giving the opportunity for residents and businesses to thrive right here in Cottage Grove. I believe, when residents stay in Cottage Grove for work, recreation, errands, and community events, their consumer power stays in Cottage Grove too, driving demand for additional local businesses and housing opportunities within our friendly community.
Peterson: I want to help bring smart community growth to the Village while also representing families with young children on the Board. We need things for people to do in Cottage Grove that not only allows dollars to stay in our community, but also brings in people from other communities to spend their money here. Specifically, I want to maintain and grow our community spaces which includes our parks as well as expand our bike paths. I'm also interested in continuing to find ways to bring affordable housing to Cottage Grove. And lastly, I'm interested in continuing to work with the Library Planning Committee and the Board to one day soon bring a library to the Village. While serving on the planning committee over the last year, I've learned that a library is much more than just a building with books. It's central to a municipality's identity, sense of community, acts as a central meeting place, and can provide much needed resources for all ages and abilities (technology, research, job search aids, etc.). I strongly support the idea of a physical library for our growing community, and I'm committed to researching, planning, and understanding the costs associated with this endeavor.
Valencia: My husband and I have lived in Cottage Grove for seven years, and we are proud to be part of this community. The small-town feel, paired with good schools, beautiful parks, and convenient amenities makes cottage Grove a special place to call home.
I want to see the Village of Cottage Grove continue to grow and thrive, and ensure that all families in Cottage Grove have access to quality resources, services, and opportunities. I am working to accomplish these goals by demonstrating that we are a vibrant and growing community with a bright future worth investment. I am confident that we will continue to see new business development, residential opportunities, and enhanced community spaces.
What do you think makes you a good candidate?
Doll: My business and engineering experience along with my drive for results are assets I bring to the Village board. Problem solving and prioritizing limited resources are critical skills needed on the board.
Murphy: I have both the time and desire to research, investigate, learn, and listen to the issues at hand. I believe that my background, education, and experience provide an important perspective on the Village Board. However, I believe my greatest strength is my dedication to finding opportunities for every resident to live their life to fullest in Cottage Grove.
Peterson: I've been civically involved with the community ever since moving to the village. As a member of various community and school district committees, I have shown the ability to listen, collaborate and help find common-sense approaches to unique and difficult problems. In addition to the committee assignments mentioned earlier, I've also been involved with the Autism Society of South Central WI Education Committee as well as the Cottage Grove Parent Teacher Organization. Participating in these groups has helped me broaden my understanding of other's diverse experiences.
Valencia: The past two years of experience as a Village Board Trustee combined with my leadership roles in the healthcare, social work, and non-profit fields provide me with skills to continue to be an effective and open-minded Trustee. I have focused my life purpose on serving my community through direct practice, policy development, leadership, and teaching. I am dedicated to making positive change to improve the well-being of individuals as well as our community as a whole.
If you could make one change in Cottage Grove right now, what would it be?
Doll: I would increase emphasis on prioritizing spending to ensure we are making investments that benefit our residents and businesses while respecting the impact on property tax payers.
Murphy: If I could wave the magic wand, I would want to see sustainability projects become a reality. The initiatives discussed at the Ad Hoc Sustainability Committee include solar panels on municipal buildings, installation of a community based solar project in collaboration with Alliant Energy, the transition of the village fleet to electric/hybrid/renewable fuels, installation of electric vehicle charging stations around the village, fully connected off street multi-use paths, and programs for residents to participate in such as the rain barrel program, the salt wise program, a water softener replacement program, and rain/pollinator garden workshops.
Peterson: I would like to maintain existing and grow the number of community spaces available to residents and visitors. One primary example would be to connect the Glacial Drumlin Trail to the Capital City Trail. Dane county is a biking destination, and we should capitalize on the great foundation we have with the existing trail. These projects enhance our overall quality of life in the village and heighten the experience visitors and residents can have while enjoying the outdoors. Additional possibilities could be an off-leash dog park, expanded bike paths, and/or skate park.
Valencia: If I could make one change in Cottage Grove immediately, I would create a dog park. My family includes two dogs, and we are frequently leaving our community to go to dog parks in neighboring communities. Having a dog park would provide safe, local, off-leash recreation for our village residents and their furry family members. Dog parks encourage dog socialization as well as neighbor socialization and bring visitors into our community who support our local businesses.