Man's best friend is lending an ear to patrons at the Monona Public Library.
On Jan. 18, local families can sign up to spend a 15 minute time-slot reading a book to a therapy dog via Zoom.
The program, titled 'Read with Me', initially began more than 12 years ago in 2008 when the Youth Services Coordinator Karen Wendt heard of the project through other local libraries and decided to bring the program to Monona.
"The positive response from parents, children, the library board and other patrons was overwhelming," Wendt said. "We have hosted the event about once a month ever since. During the summer, we often have two dogs at the same time."
Prior to the onset of the COVID-19 pandemic, the library had been hosting the dogs in person.
Wendt said the program had to adapt quickly when events had to make a virtual shift as a precaution to the virus.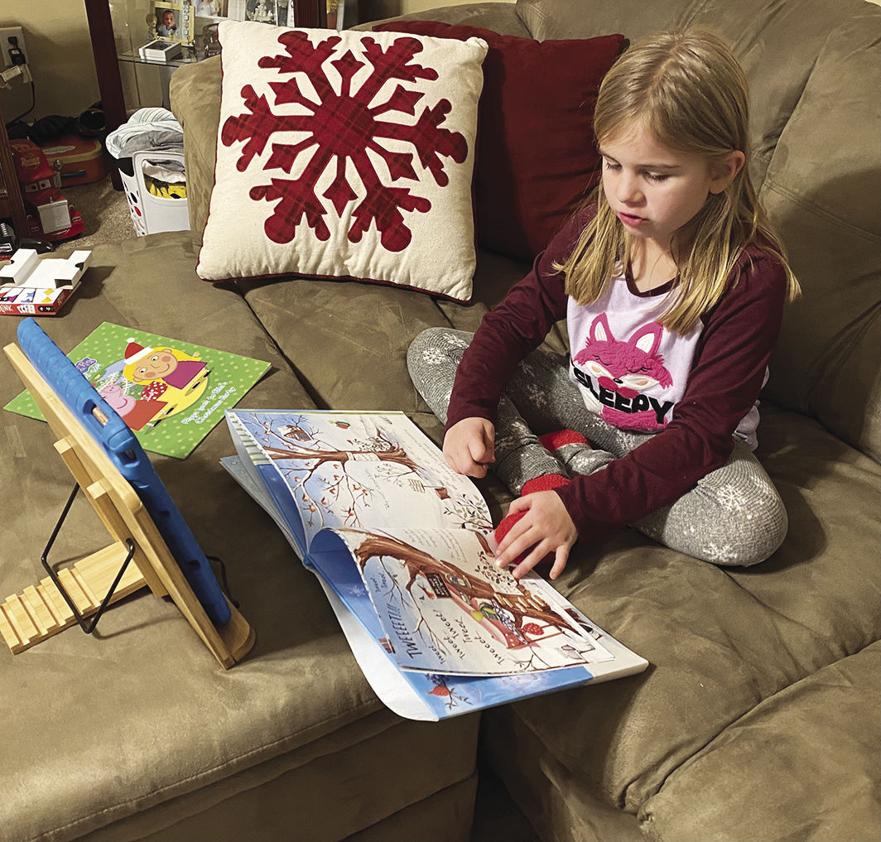 Hosted through Wisconsin based non-profit Dogs on Call, the organization has worked for more than 20 years to connect families in need with emotional support from local canines.
"The idea of the child sitting with the dog is to help the child feel comfortable and confident in a non-judgmental environment. The child doesn't feel judged by a dog and the dog being there helps lower heart rate and blood pressure," said Katie Kunz, a facilitation coordinator with Dogs On Call.
According to research done at the University of California, Los Angeles (UCLA), animal-assisted therapy has been proven to reduce blood pressure, anxiety, and loneliness in humans. This is achieved by the automatic release of serotonin, a hormone helpful in mood elevation, that occurs in the brain when interacting with an animal.
Coupled with the therapeutic nature of reading, research shows the two acts can have a lasting impact on social emotional well-being.
National non-profit organization Reading Partners reported that "the benefits of reading expand beyond reduced anxiety and stress – individuals who read regularly across their lifespan showed increased mental capacity as they aged."
Monona Public Library patrons are saying the research holds true.
Jennifer Levenson-Rose, a local resident whose children have regularly participated in the Read with Me program, said their reading sessions with the dogs have helped her 5-year-old daughter, Maya, navigate her school's virtual learning program.
"Maya has been able to practice her pre-reading skills with [the dogs], which has given her a real confidence boost as she learns sight words during her year of virtual kindergarten," Levenson-Rose said.
Despite a shift to fully virtual programming, Wendt said the Read with Me program has been just as busy as pre-pandemic attendance numbers, and slots are filling up quickly.
Families interested in signing a child up for the Read with Me program can do so on the Monona Public Library website. The event is hosted once a month.