About 15 months after breaking ground, Granite Ridge School in Cottage Grove is officially ready for class.
The brand new, two-story building is welcoming more than 400 students in grades three to five on Wednesday, Sept. 1.
Granite Ridge, located on Buss Road, got its namesake from the 'habitat' it was built on, said Reed Foster, the building's principal.
"We're bringing this concept of habitat into our school as best we can," Foster said. "Our teachers helped design this building, and this is the concept that they wanted to go with."
Inside, the building layout forms a 'T' shape. It's split into three different wings, one for each grade level. Each wing is habitat themed: the woodlands, the wetlands, and the grasslands.
At the center of the T is what Foster calls the "social stairs," a wide open wooden stairway concept for anything from social gatherings, to presentations and class-related group work.
"The main focus of the school is the social stairs," Foster said. "Students can come out here with a partner or by themselves and sort of snuggle up and work in this space."
Each wing of the school has its own cafeteria, a concept Foster said is unique in the area.
"We're one of the only school districts in the state that's trying the concept of a flex cafe," he said. "The flex cafeteria will be used for lunch for only 45 minutes a day, and then teachers can use it for science or larger group presentations with a built-in drop down projection screen."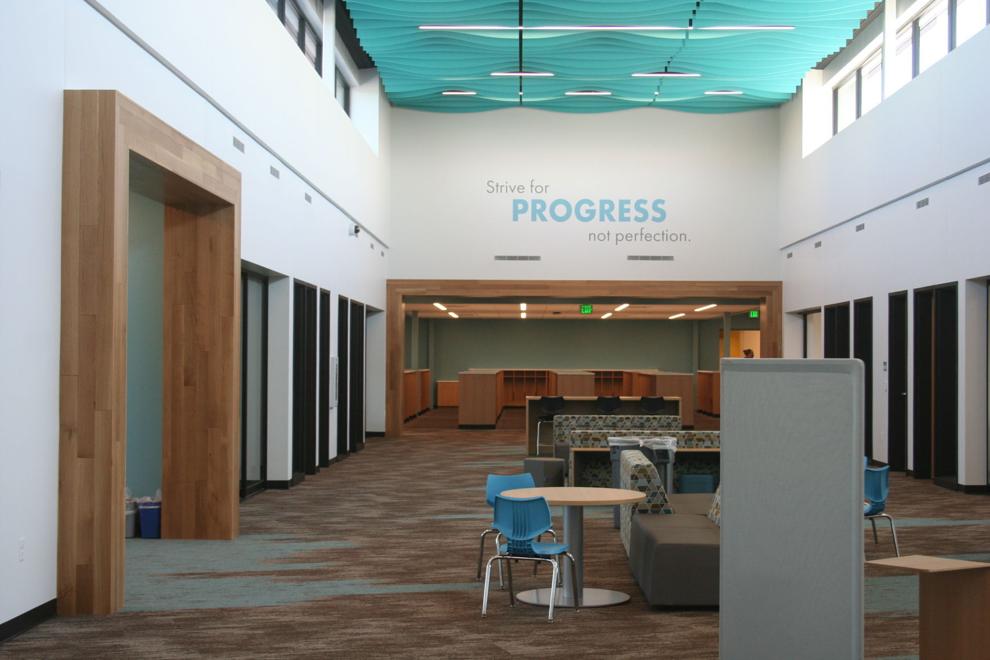 The flex cafes can fit up to 108 students at a time, he said.
In addition to a cafeteria, each wing also comes equipped with nine classrooms. Foster said the classrooms are set up with varied seating and copious amounts of natural light to accommodate a variety of learning styles.
"Classrooms have regulational seating, soft seating, low seating, high seating, lots of natural light and everything's mobile," said Foster. "It's a great place for students to learn how they learn best, be comfortable and understand that learning isn't just fitting them into a peg."
Each wing also has "instructional rooms" nestled between classrooms, which are smaller rooms for group collaboration.
Throughout the school walls, quotes of encouragement are painted, some from floor to ceiling. Foster said district teachers helped choose those quotes.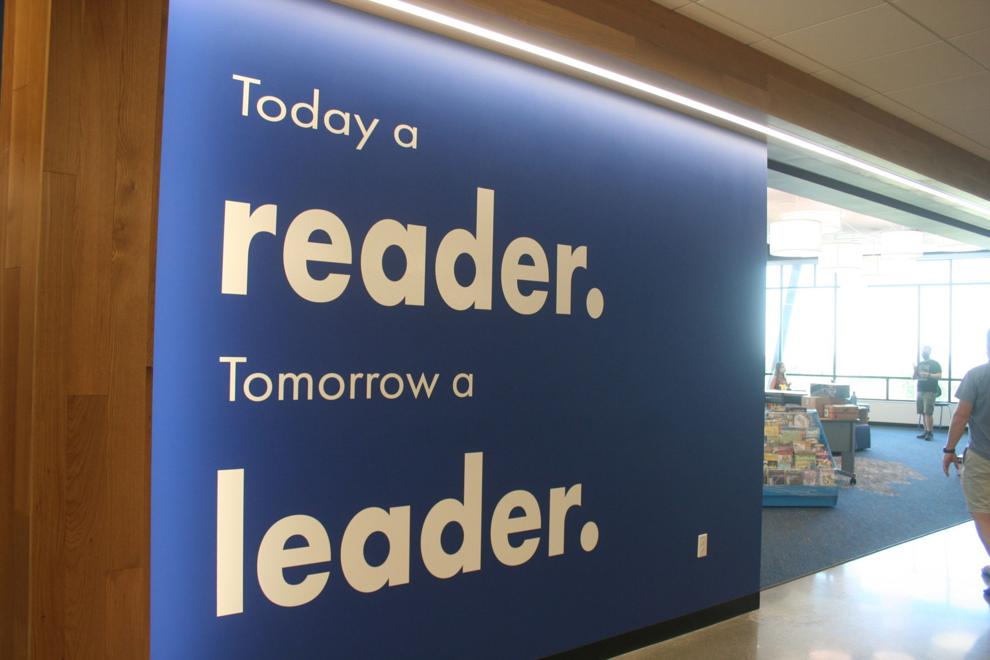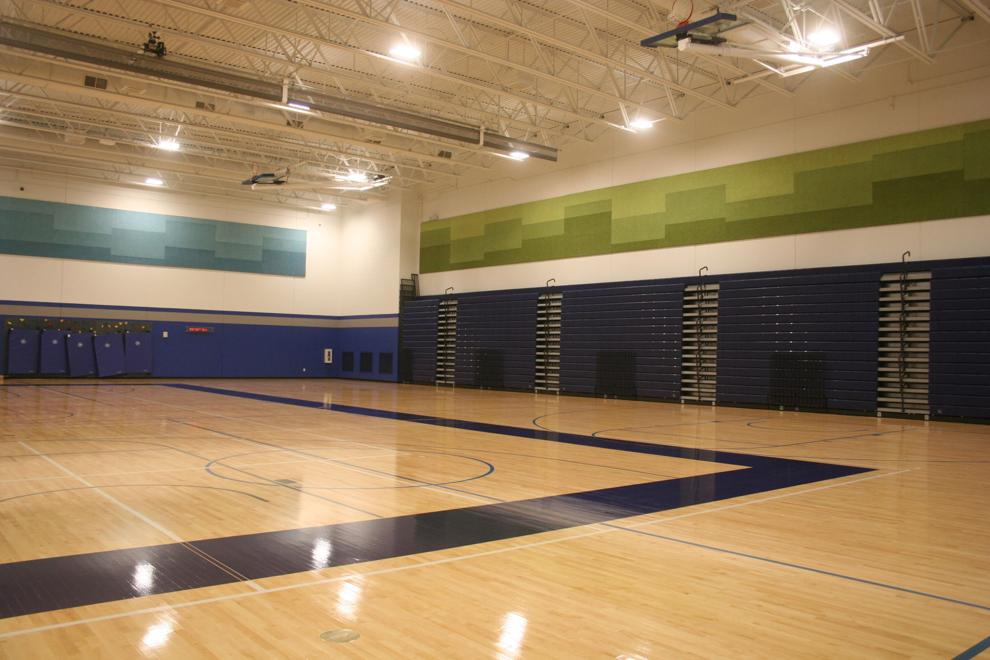 The library, another focal point of the school, has study rooms and space for students to get creative with video and media projects. It has a few walls painted green for 'green screen' use, Foster said.
In the gym, there's room for 600 spectators in the bleachers and 400 more in chairs.
Overall, Foster said district growth and urgent spacing needs are what inspired the new school.
He said Glacial Drumlin Middle School, Cottage Grove Elementary School, and the Taylor Prairie Early Learning Center will all have more space now that Granite Ridge is complete.
"As the district's grown, our schools have started to run out of space, some even turning computer labs into classrooms to try and readjust, so they've started to really feel that crunch," Foster said. "With Granite Ridge here now, every building is set up to sustain waves of growth."
In a recent interview, Glacial Drumlin Principal Kristen Langer agreed, saying the addition of a new school will reduce school crowding.
By relocating fifth-grade students from Glacial Drumlin to the new school, Langer said Glacial Drumlin becomes a true middle school, housing grades 6-8. The change will decrease the student body size at Glacial Drumlin from 940 students last year to 800 students this year.
"We were kind of busting at the seams," Langer said.
Langer said the shift will also increase opportunities specifically for middle school students. They'll have more choice, she said, in their encore classes like art, languages and technology, and be able to follow a schedule that's more typical for middle school.
At its base, Foster said Granite Ridge is an innovation in education.
"We're trying to make students feel empowered as learners," he said. "That's what it's really about."