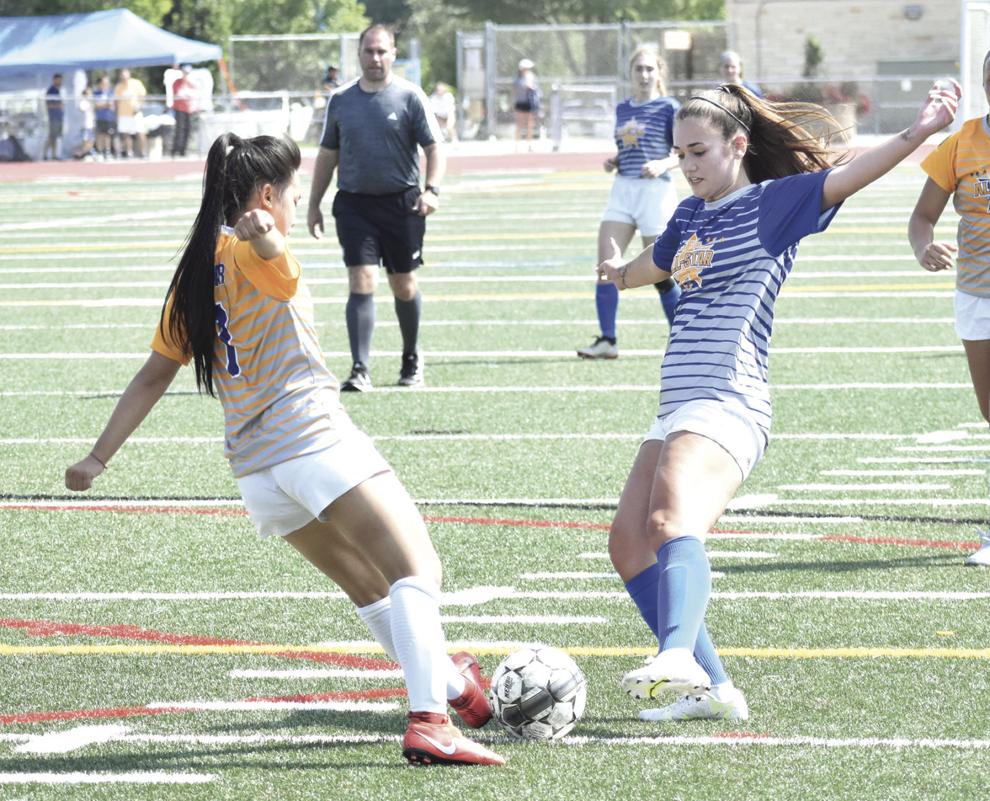 Ashley Price
Monona Grove graduate Ashley Price, right, tries to deflect a pass in the Wisconsin Girls Soccer All-Star Game on Saturday, July 17. Price pla…
Graduated senior athletes from McFarland High School and Monona Grove High School competed in Wisconsin Coaches All-Star Games held throughout this week.
In the Division 2 Girls Wisconsin Basketball Coaches All-Star Game, Katie Hildebrandt of McFarland and Peighton Nelson of Monona Grove played for the South team.
Hildebrandt, a North Dakota State signee and an honorable mention selection for the Division 2 All-State Squad, scored eight points. Nelson, who will attend Hillsdale College in Michigan, scored four points. The South team lost 111 to 71 to the North. The North team was led by Beaver Dam's Natalie Jens, who finished the game with 25 points.
In the Division 2 Boys WBCA All-Star Game, Lance Nelson represented Monona Grove, who played for the Division 2 White team. Nelson, who is currently undecided about his plans after high school, scored four points in a 107-118 loss to the Red team.
Jake Sampson
McFarland graduate Jake Sampson watches the ball in 2021 Boys High School All-Star Game on Saturday, July 17. The gold team defeated the blue …
For the Wisconsin Football Coaches All-Star Game, Henry Walsh of Monona Grove played defensive end for the Large School South team, which consisted of players from Division 1 to Division 3. In a defensive battle, the South lost to the North 7-0 with Walsh assisting on a tackle.
In the Wisconsin Boys Soccer All-Star Game, Jake Sampson represented McFarland on the Gold team, which defeated the Blue team 2-0.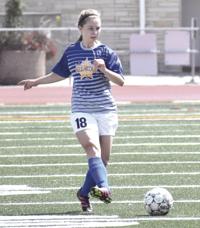 Vanessa Giallombardo
Monona Grove graduate Vanessa Giallombardo plays a ball in the Blue Team's 3-2 loss to the Gold Team in the Wisconsin Girls Soccer All-Star Ga…
Ashley Price and Vanessa Giallombardo represented Monona Grove in the Wisconsin Girls Soccer All-Star Game. They played on the Blue team, which lost 3-2 to the gold team.