The Monona Farmers Market is back in full-swing at Ahuska Park after its opening day on May 2.
Despite the humid weather, the market's 31 local vendors saw heavy foot traffic Sunday morning as the market opened up for the first time since last October.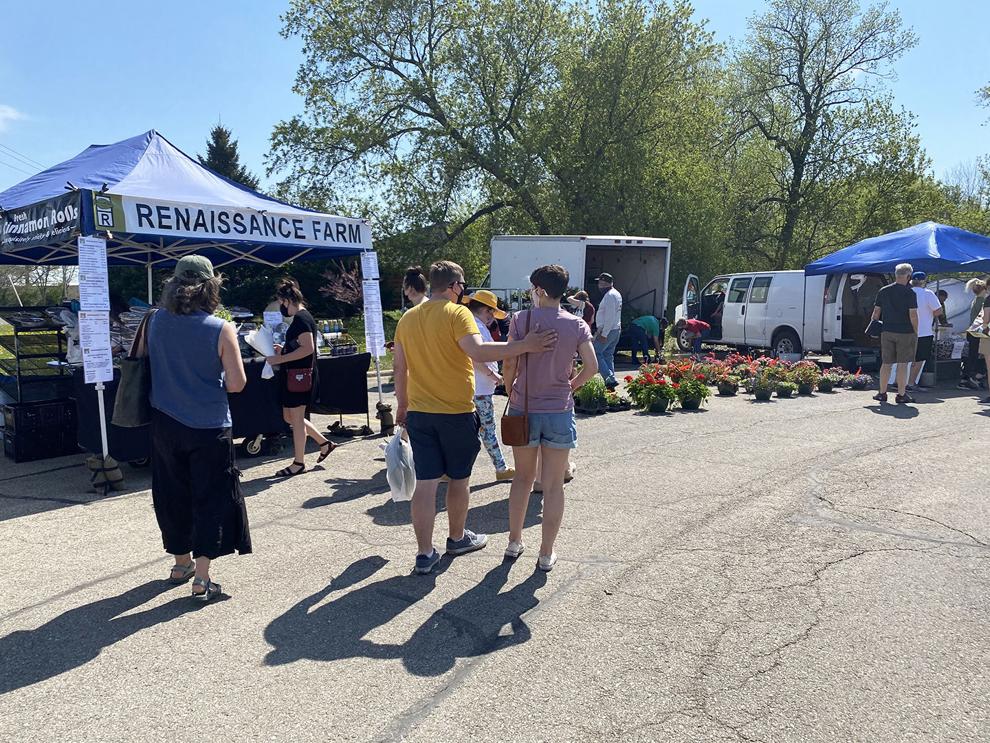 COVID-19 precautions were in place, with patrons directed in a one-way flow of traffic around the market. Masks and social distancing were also required and hand sanitizing stations lined the outdoor walkway.
Market Treasurer Claudia Vlisides said these COVID-19 precautions will likely remain in place for the remainder of the season, or until public health guidance changes, whichever comes first.
Vlisides said that although new guidance from the Centers for Disease Control (CDC) indicates that vaccinated individuals do not need to wear masks outdoors, verifying vaccination for every individual who enters the market would be difficult.
"Certainly there has been new guidance from the CDC and President Biden that says you don't have to wear masks outside if you're vaccinated and social distancing… but the thing is, we can't determine whether people are vaccinated or not, and it's also not always possible to social distance, so our best recommendation is that we continue to wear masks," Vlisides said.
Staying masked up in the 84-degree weather didn't deter market-goers, though, who showed up in a steady flow to support the market's local vendors.
According to Vlisides, the market is committed this season to hosting hyper-localized vendors and granting access to fresh local foods for all patrons, but especially those who may not be able to otherwise afford it.
"We're committed to providing access to local fresh food for everyone," Vlisides said. "But we're also committed to providing it to people who utilize QUEST cards."
QUEST cards are similar to debit cards for individuals who qualify for food share benefits. People with QUEST cards can swipe them at the front table of the market to draw money from their account.
Beginning June 1, the market will be offering a double dollars program, which will be a dollar for dollar match for all QUEST card transactions of up to $25 per market day.
Amid the pandemic, the farmers market has been a saving grace for not only those needing access to affordable food, but also the vendors who provide that food.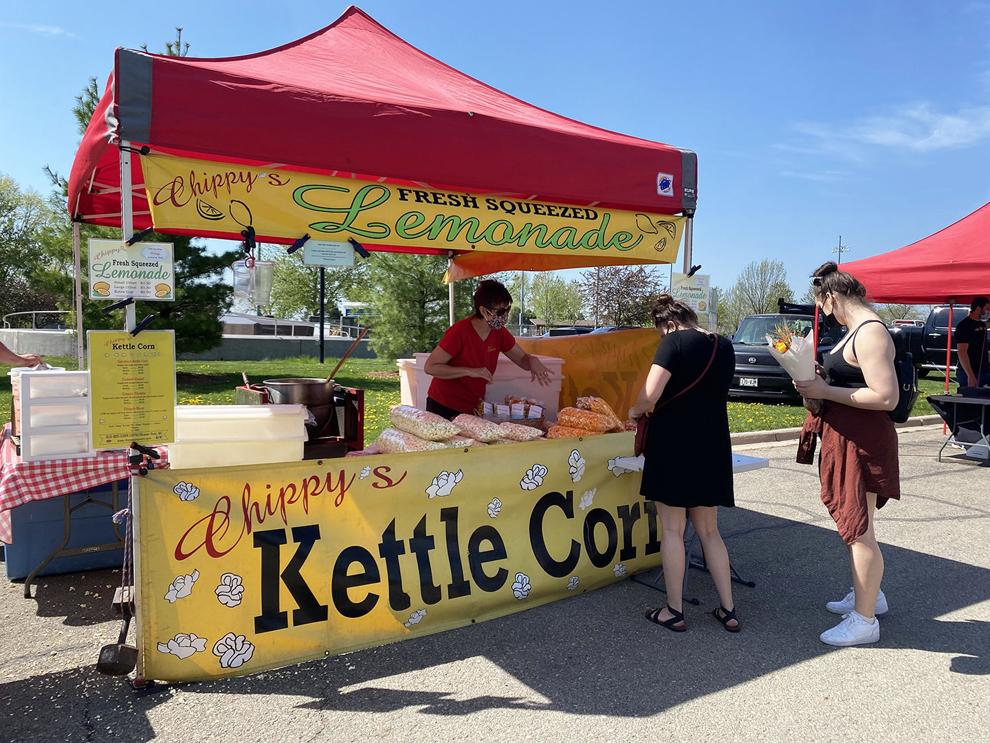 Chippy's Popcorn Creations, a vendor at the Monona Farmers Market for the past 11 years, said the market has helped the local business make up for other COVID-19 related financial losses.
"Last year, all of our festivals were cancelled, so we're extremely thankful for the steady circuit of farmers markets we have built up over the years," said Linda Chipman, owner of Chippy's Popcorn Creations. "We are thankful to be healthy and open for business and we're thankful to all the people that have supported the local markets and have helped businesses like ours keep operating through a season of cancellations."
Also kicking off around the beginning of June will be the return of live music to the Monona Farmers Market. Live music was shut down for the 2020 season as a COVID-19 precaution.
Musicians will play for a period of two hours and remain off to the side in Ahuska Park, away from the market flow in the parking lot.
"We were advised not to have [live music] last year, but we think it really contributes to the festival atmosphere at the market," said Vlisides. "We're really fortunate to have the parking lot be where we set up the vendors, because people can move into the park at the picnic tables and playground equipment to sip coffee, eat snacks, and listen to the music."
The Monona Farmers Market will remain open for the season every Sunday from 8:30 a.m. to 12:30 p.m. through the last weekend in October.