There will be one contested race on the town of Cottage Grove elections this spring.
Town Chair Kris Hampton is running unopposed in 2021. Hampton has served as chair of the board since 2003 and served on the board from 1992 to 2002 as a supervisor.
Mike Fonger, who has served as a town supervisor since 2009 and from 1999 to 2002 prior to that, is also running unopposed for his seat. Steve Anders, who has served on the board since 1997, will face a contest from Andrew McKinney for his seat on the four-person board, however.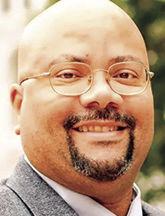 McKinney currently serves as the president of the Monona Grove School Board. He also ran for Senate District 16 this year but was defeated by Melissa Agard [Sargent] in the democratic primary.
McKinney served in the U.S. Army from 1988 to 1994 and experienced homelessness after his time in the military ended. He now works in education in addition to serving as Monona Grove School Board president, and has lived in Cottage Grove for 16 years.
"The town of Cottage Grove has been really good to me and my family... all I want to do is have the opportunity to give back," he said.
McKinney said he applauds the work of the current board and wants to "try to finish what they started."
He said his three main points going into the election are continuing with a "common sense approach to spending in the budgets," lowering property taxes and increasing community housing opportunities and sustaining a balanced growth of the town's tax base while advocating for small business growth.
Anders responded by saying the town has supported small businesses, while keeping taxes low for people in the town.
"The town taxes have been very, very flat... unlike the tax-and-spend attitude of the school board and the tax-and-spend attitude of county," Anders said. "Unless you really closely look at your tax bill, you'll just think it's coming from the township…"
Anders, who recently retired from Deer-Grove EMS after 40 years, serves on the Executive Committee for the Dane County Towns Association and on the county's 911 Center Board as a town representative, things that help keep the town in the loop on important updates to emergency services in the county.
Anders said his continued leadership is important as he moves into his 24th year on the board.
"My proven track record and experience on the board will continue, key word being continue, to keep the taxes low and encourage businesses to locate out here," he said.