The return of a normal schedule, big invitationals and packed grandstands has Coach Kelly Chadesh and the rest of the Monona Grove boys swim team excited for a new season.
"Our team, it goes beyond the roster. The family members, their teammates, swimmers from the girls team that comes and supports them and help time at events," Chadesh said. "We have grandparents, cousins, brothers, young swimmers that come out, teachers that are able to come in and watch their students perform. Missing all of those pieces, it was very un-MG like," said Chadesh.
Adding to the excitement of a new season is the return of senior swimmers Cameron Tejeda, Caleb Jondle and Jonah Elfers.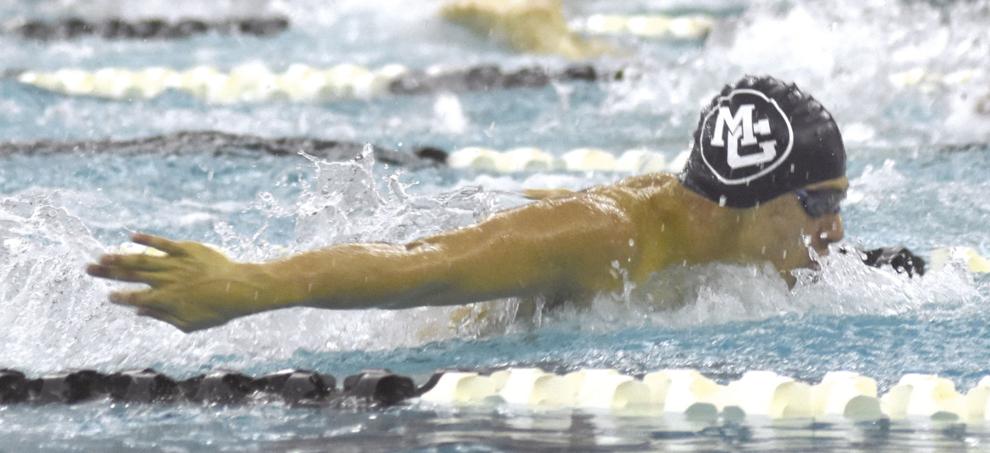 "They don't miss a single minute. They're at every training session, double days, all season long," said Chadesh.
The Silver Eagles will look for contributions from sophomore swimmers Danny O'Malley and Ethan Johnson.
Chadesh said she is excited about the addition of another swim coach to the team's staff, and the inclusion this year of four swimmers with special needs. The team staff is also looking forward to the Sun Prairie Invitational on Saturday, Dec. 4, which will be the first "big" meet of the season.
"Just to have that a few weeks in is so motivating for the kids and for the coaching staff. I enjoy our opponents and some of the other coaches that I've known for so many years, and we're all very excited to be around each other again," said Chadesh.
The roster includes seniors Tejada, Jondle, Elfers, Miles Carless, Eli Kuzma and Kai Studt and juniors Gavin Larson, Joey Thompson and Felix Saloma. The sophomores are Chase Treml, Ryan Yang, Sam Steenhagen, Danny O'Malley, Ryan O'Malley, Thomas Riederer, Ethan Johnson, Blake Cook and Jack Burke. Braydon Campbell, James McAllister, Hayden McGlynn, Morris Salzmann and Modi Scheunemann make up the freshman class.