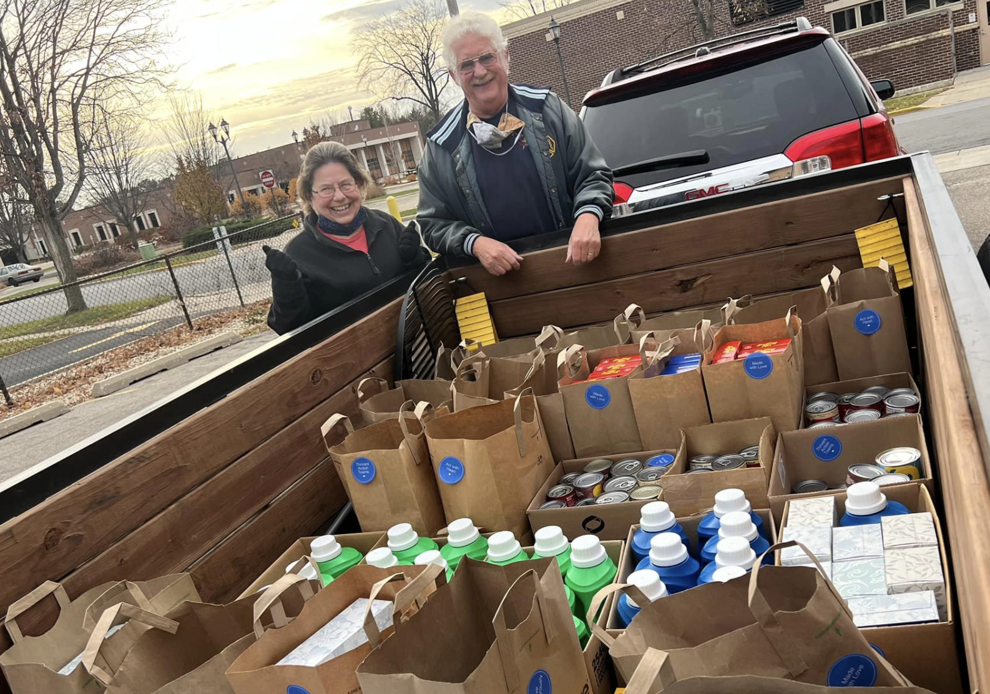 Dane County residents weathering a second year of the COVID-19 pandemic and recent inflation are turning to food pantries to bridge their household's financial gaps.
Even with just operating on Mondays and one Saturday a month, the McFarland Food Pantry had 1,148 clients come get food and household goods.
Nationwide, more people are using food pantries. In 2020, 6.7 percent of all U.S. households reported using a food pantry, an increase from 4.4 percent in 2019, according to a survey sponsored by the United States Department of Agriculture.
But the numbers don't tell the full story, says McFarland Food Pantry Board president Peter Morehouse.
He said visits to the McFarland Pantry at 5404 Anthony St. were down last year because people were fearful of the virus and didn't want to venture out. Stimulus checks and extended unemployment benefits also could have played a role in the drop in visits, Morehouse said.
There were 680 fewer pantry visits in 2020, compared to the first year of the pandemic.
Also with COVID-19 pandemic safety protocols in place, clients are no longer able to go into the pantry and pick out their own groceries and supplies. The pantry tries to give people options, but Morehouse suspects that why fewer people are coming to the pantry.
Pantry volunteers delivered food to people and Morehouse expects that could increase this year.
"There is a need," Morehouse said. "And we do anticipate it will be harder this year, we are just going to have to be creative on ways to get people food."
The Monona Food Pantry, located in St. Stephan Lutheran Church, 5700 Pheasant Hill Road, also saw a drop in clients in 2021. Pre-COVID, the pantry saw 12-15 families per day, now he says the averages is 7-8 families a day.
The Monona Food, located in St. Stephan Lutheran Church, 5700 Pheasant Hill Road, also saw a drop in clients in 2021. Pre-COVID, the pantry sa…
Dick Benzine, the Monona Food Pantry Administrator, says he doesn't know what to expect this year.
"Whether that will turn around this year, we just don't know," Benzine said.
There's plenty of reasons for that uncertainty with the job market, the pandemic and inflation. Consumer prices rose 6.8% for the 12 months ending in November 2021, one of the highest jumps in the last 40 years.
A punch like that to the wallet brings many into food pantries, says Kathy Stapleton of the Cottage Grove Food Pantry.
"We can't help with money for gas, utilities and rent but we can give people groceries, so they can pay their other bills," Stapleton says.
The Cottage Grove Food Pantry operates out of Bryn Mawr Presbyterian Church, 229 N. Main St. and is open from 9 a.m. to 11 a.m. on the second and fourth Saturdays of each month.
Families referred by the school district also receive food "baskets" throughout the year with boxes of canned goods, produce, dairy and meat, along with a bag of toiletries from the Cottage Grove Food Pantry.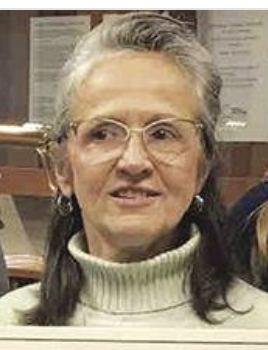 Client visits were also down last year at the Cottage Grove Food Pantry when compared with 2020 but Stapleton says donations remained strong. The Taylor Prairie School students and families gathered food and personal care items to donate to the food pantry, the Boy Scouts and the Kids' Safari Learning Center also hosted food drives.
Drop boxes and donations from shoppers at the Cottage Grove Piggly Wiggly also boosted the food pantry's inventory.
"Donations were just as generous as other years," Stapleton says.
Stapleton suspected the decline in client visits to the Cottage Grove Food Pantry last year was a surge in help from other organizations. The Monona-Grove School District provided free meals to eligible students and their families. Businesses also supplied food to families needing help in Cottage Grove, Stapleton. The Goodman Center and River Food Pantry also supplied food to folks. River Food Pantry reported 51 visits from Monona residents and 25 visits from McFarland residents in 2021.
As the new year begins, local food pantry officials are keen on getting out the word that assistance is available.
"If people need help, they shouldn't hesitate to call," says Dick Benzine of the Monona Food Pantry.
Cottage Grove Food Pantry
Bryn Maur Church, 229 N. Main St, Cottage Grove, WI.
Call 608-839-4768 and leave a message.
Hours: Second and fourth Saturdays of the month from 9-11 am.
Third Saturday of the month from 9-10:30 a.m.