On a Wednesday morning in September, the basement at Burke Lutheran Church was full of energy, laughter and food – lots of food.
The women of the church were gathered for coffee and snacks after working together to make quilts, which they donate to nonprofit organizations locally and internationally. They talked about the food each made to bring in and complemented each other's baking, while also joking amongst themselves about things like the fact that they're all retired, and in the words of congregation member Diana O'Toole, "have nothing better to do."
The congregation at Burke Lutheran Church, just outside of Sun Prairie, is one of many in the area that works year-round on service projects and fundraising for charitable causes.
In 2016, the Burke Lutheran Church Women made and donated more than a hundred quilts. Some have stayed in Dane County, including 54 to the River Food Pantry in Madison, 13 to the Salvation Army and 12 to the UW Hospital; others have gone further upstate to the La Courte Oreilles tribe (47 quilts) and more than 80 have been distributed through Lutheran World Relief to communities in need around the world, according to Burke Lutheran Church Women member Linda Klinger.
Quilts aren't all the congregation puts together; the women also coordinate care kits, led by congregation member Sharon Hughes, to donate to Lutheran World Relief for international communities. Klinger said last year, the church donated 50 health care kits, 50 infant kits and 52 school kits to the organization.
"There's such a good feeling in doing something – while you're doing it, knowing you're doing it for someone with a need," Klinger said.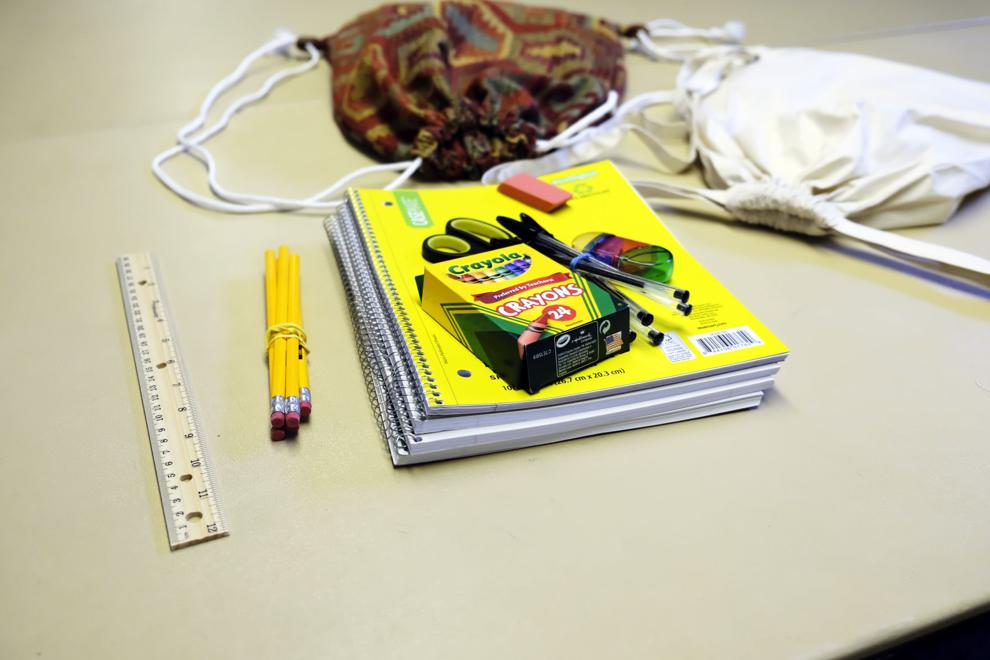 Burke Lutheran Church has a congregation of just more than 200 members, according to Pastor Robert Neubert. Despite that relatively small size, Neubert said the church always has a lot of individuals working on different projects.
"I'm always amazed, whenever I go into churches that are about the same size as ours, just how active our church is for the size it is," Neubert said.
The history of women at the church coordinating service projects goes back at least 67 years as far as anyone can remember, to the church's 100th anniversary, but women were likely doing these same projects before that time, Neubert said. Back then, the group was called the Ladies' Aid Society.
"I think it's all just part of the giving back. Everybody volunteers and helps different people," said congregation member Jeannette Gehrke.
In addition to making quilts and care kits, the Burke Lutheran Church Women also help with other fundraisers that benefit Lutheran World Relief, or recently to donate to Lutheran Disaster Response for victims of natural disasters such as Hurricane Harvey. Some of those fundraisers are a talent show, a garage sale, a chili supper and cooking pizzas for the church to sell at Wisconsin Badger home games and Alliant Energy Center.
Klinger said the Burke Lutheran Church Women would not be able to do as many projects as they do without the support of the men in the church and the entire congregation.
The church volunteers once a month at the River Food Pantry in Madison. It also donates vegetables and fruit from the community garden outside the church – or proceeds from selling that produce to members of the congregation – to the Sun Prairie Emergency Food Pantry and Sunshine Place. This year, the women provided all the side dishes and desserts for the police officers' picnic in Sun Prairie.
Additionally, each fall and holiday season the women get together twice a week to make lefse as a fundraiser.
"If you notice, there's a theme: food," congregation member Joann Foss said with a laugh.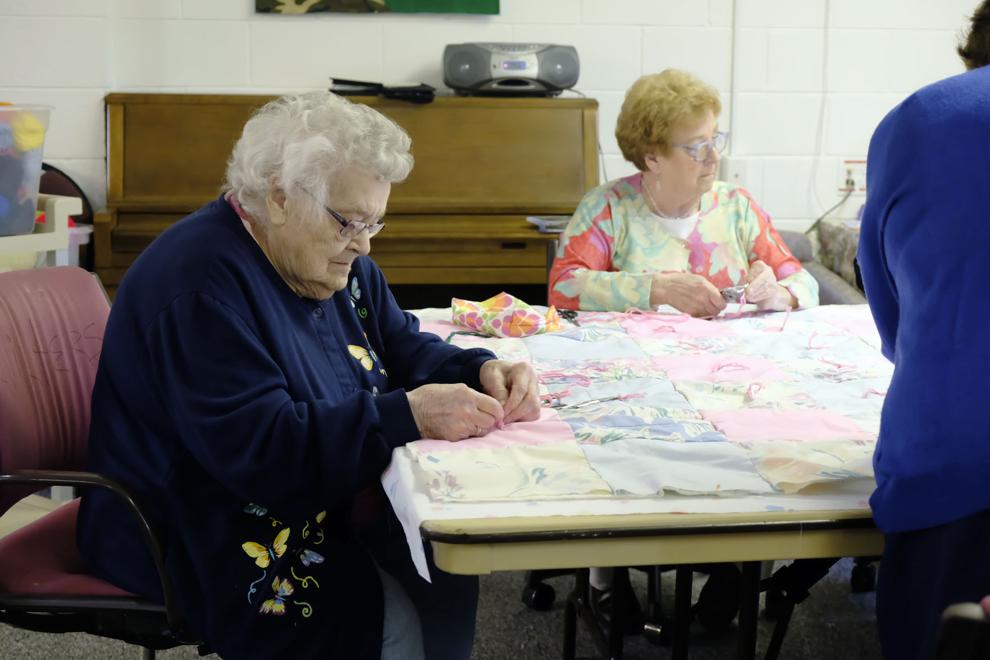 But there are non-food related projects as well: last year, the congregation was a sponsor in Habitat for Humanity's Faith Build for a Sun Prairie home, where each congregation pledges $7,500 plus volunteers to build an affordable home for a family. They also partner with Lakeview Lutheran Church in Madison to sponsor temporarily shelter homeless families.
"Basically [we choose projects based on] what the need is at the time," Neubert said. "Right now it's with the flood, the hurricanes in Texas, that's why the money was given for that … Last year we had a family that had an emergency – they needed a lot of money or they were going to lose their home."
Those who were at the church that Wednesday morning agreed they are a church family. They enjoy getting together and working on projects while also having fellowship together.
"If you're going to get together and hang out together, might as well do it for a purpose," Neubert said.