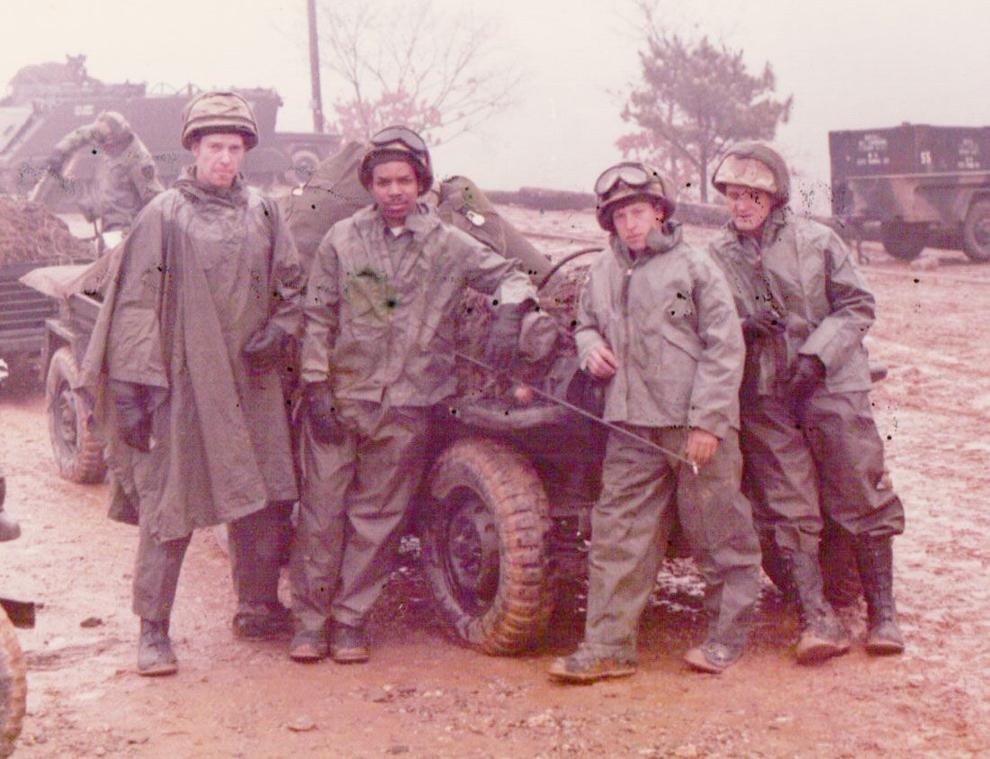 Clifford Weihert is one of six soldiers from the Marshall and Waterloo areas who will be featured in the 2021 edition of "We Shall Not Forget," an annual salute to local veterans published each November.
Nearly 50 years after Clifford Weihert served in an infantry/artillery unit in South Korea, as part of the second division of the Eighth Army, one small photo album encapsulates his memories.
There's a picture taken at his enlistment in June 1973, the year after Weihert graduated from Marshall High School.
"I was in really good shape then, you could tell I was built," reflects the now-68-year-old, going on to compare it to a photo taken a few months later, when daily 7-mile runs, mess hall chow and time overseas in general had taken a toll.
"I lost a lot of weight when I was over there," said Weihert, who grew up in rural Marshall, the oldest of four siblings. "I hardly ever ate their food. I lived on ramen noodles and bulgogi and stuff like that."
He had signed up to serve in the U.S. Army on June 30, 1973 – his twentieth birthday and the last official day of the Vietnam draft.
He remembers one specific reason for doing so.
"I wanted to make my dad proud before he died," he said.
That soon gained real significance.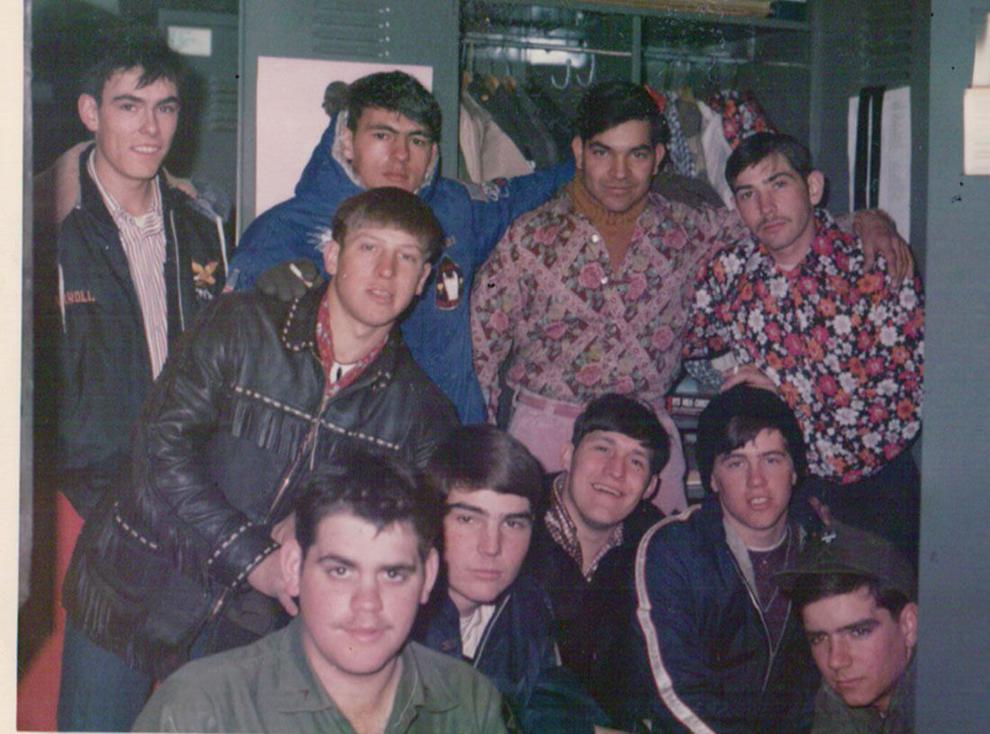 Weihert had finished basic training in California and was in advanced training in Louisiana when his father died of pneumonia in Marshall in October 1973.
After a short leave at home, Weihert headed to South Korea in November.
In the five months that he lived in close quarters in a Quonset hut on a U.S. Army base in Seoul, South Korea, from November 1973 to April 1974, he snapped a lot of barracks photos.
"This is us serious," he said, pointing one image of a group of young soldiers, and then to another. "And this is where we were all acting stupid."
There's a faded image of him on a Korean street, off the base, in Levi jeans with Korean kids in the background eyeing them.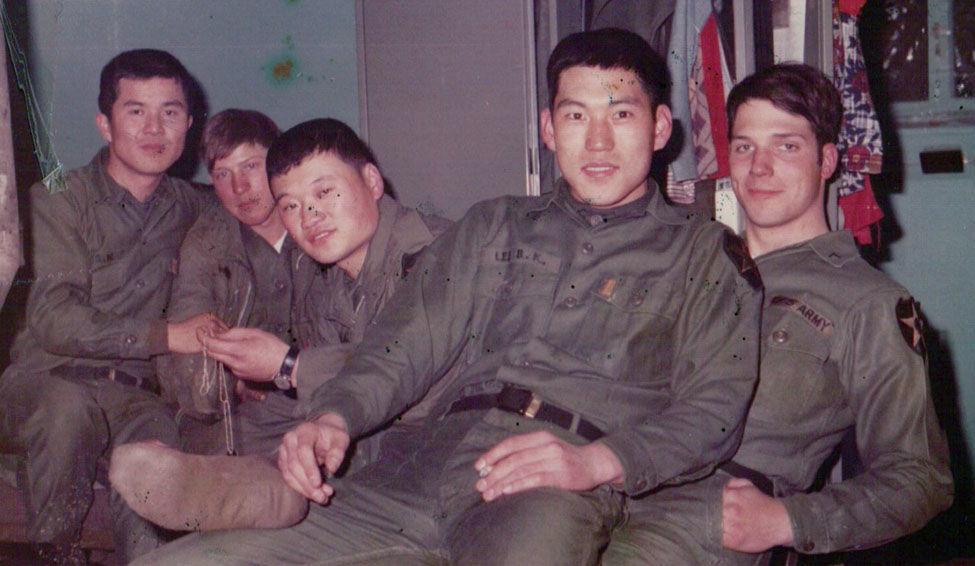 There's a photo of the local fish market.
"It really stunk," he recalls.
There are four photos he shot from the top of a 500-foot tower, that together panoramically show the city of Seoul.
Some photos bring back less than pleasant memories – like of the heater that ran on rationed diesel, that invariably quit about 2 a.m. on cold nights.
On the following mornings, "you never saw anybody get dressed so fast," he remembers. "It gets cold there in the winter."
The shower was never hot, he also recalls.
There are images of Weihert and other U.S. servicemen with a group of Korean KATUSA soldiers, who worked with the U.S. Army.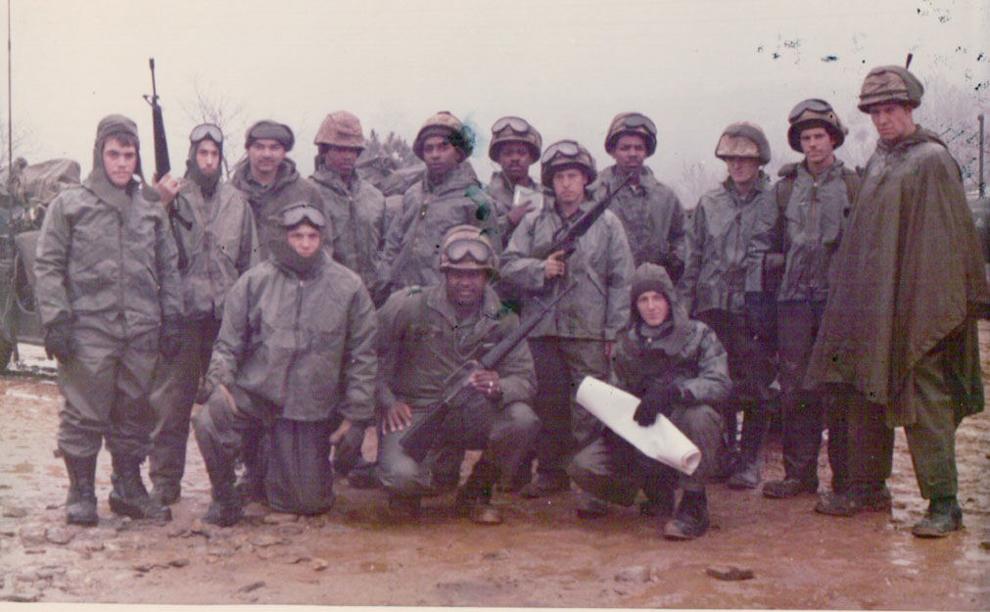 "They were paid two bucks a month, but their families got free rent and food for them being there," Weihert recalls.
There's a photo 5 U.S. soldiers venturing off base together. The number was key.
"We couldn't go outside the gate unless we had five people together," he said. "Because if you didn't have five people, your life was in danger."
"That's me right there," he said, poking some fun at his stature. "The shortest guy. Koreans are short, but I was shorter."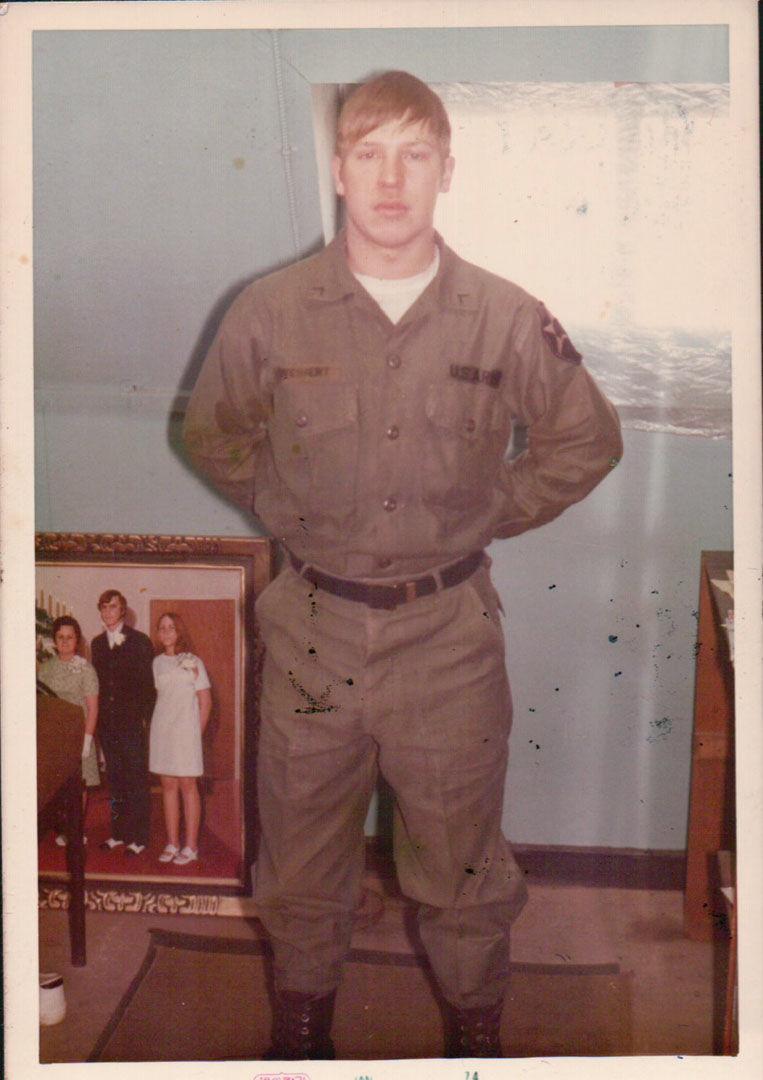 The mission of the division Weihert was assigned to was to secure the country from invasion by North Korea, nearly 20 years after the official end of the Korean War.
That was an often dangerous job.
"We got shot at a few times and we shot back," he said. "I don't know if I hit anybody or not, and I don't want to know."
Weihert said it quickly became evident that most South Koreans opposed the lingering U.S. presence. He recalls the first day in the country being "scary."
"When came in and got on the bus, and they started throwing rocks at us and spitting on us," he said. "The government wanted us there to protect South Korea from North Korea but the South Koreans didn't want us there."
There's a photo – and intense memories – of racial tensions that often flared among U.S. soldiers living in close quarters on base, including a violent assault on Weihert's bunkmate.
And in the background of many photos is a bleak countryside void of trees, that he said were cut down during the Korean War to build clipper ships.
Weihert said he made two phone calls to his mother from Korea in those five months – not easy nor inexpensive in that day.
"I talked for 12 minutes to let her know I was there for her and to see how she was doing. It cost $168," said Weihert, adding that he had "sent my mother the money for the telephone calls."
Weihert said he was paid $365 a month, "which was pretty good money at that time. I sent most of it home to my mom."
He was almost sent to the Middle East when tensions flared between Israel and Egypt.
"We were all ready to go and then they said to stand down," he recalls
Weihert's time in Korea ended when he came home on emergency leave in mid-1974 because his mother, who suffered from a variety of chronic conditions, was hospitalized and someone was needed to care for his 5-year-old sister.
After several months and several leave extensions, he was ordered back to Korea. He got as far as Los Angeles and made the difficult decision to go AWOL and to return home to continue to care for his sister while his mother was in the middle of what became a 7-month hospital stay.
"I decided 'I'm not going back,'" Weihert recalls. "I'd gotten two 30-day extensions through Red Cross. I asked for another one and they said 'we can't give you another one.' I said 'well my little sister can't take care of herself.'"
He said the military knew he'd returned to Marshall.
"They weren't going to come and get me. They understood the circumstances."
Others in the community worried, he recalls.
"The cop in my hometown warned me. He said "Cliff, you've got to turn yourself in you're your mom gets home. I said 'I will.'"
He never returned to Korea.
In February of 1975, after his mother had returned home, he turned him in at Fort Leonard Wood, Missouri. After a meeting with a general who was also a military chaplain, Weihert was granted a hardship discharge under honorable conditions. That status later helped to secure the veterans benefits he collects today.
Looking back, Weihert says he believes the U.S. military was right to stay in Korea after the conflict there officially ended in the mid-1950s.
"You're talking the 38th Parallel and the DMZ. If you didn't have soldiers over there you probably would have had World War III," he said.
Weihert, who went on to have two daughters, reflected on the U.S. military still today having a presence in South Korea.
"I think it's a good idea that we stay there. If we don't (North Korea) is just going to terrorize South Korea. It'll be a slaughter."
But, he said, "I don't think we'll be there forever."