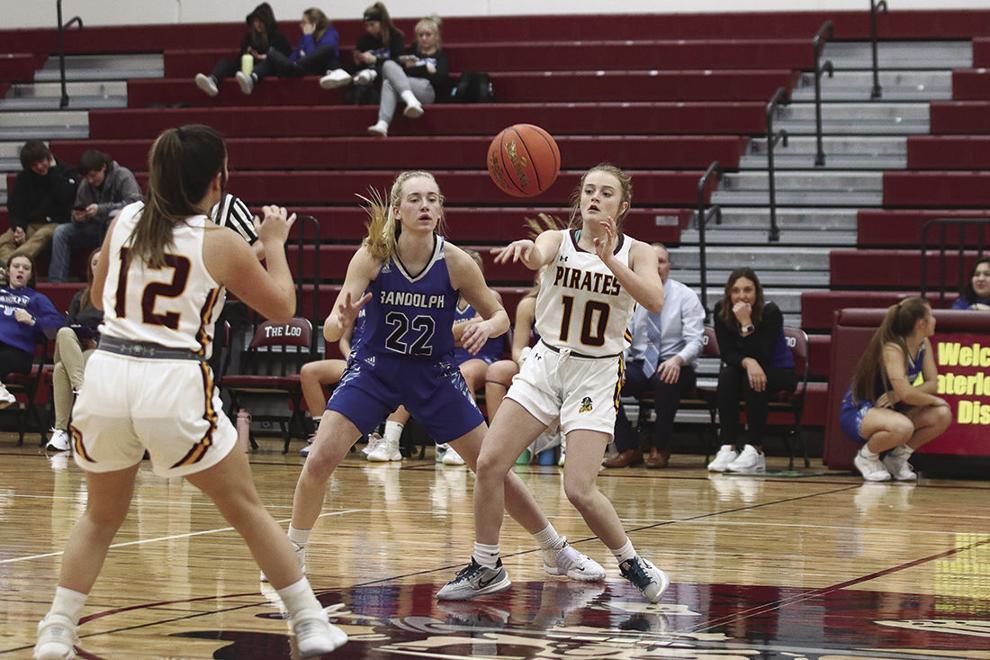 Stellar Waterloo junior guard Julia Asik has been out of the Pirates' lineup since the Pirates' triumphant 55-41 victory over Wisconsin Heights way back on Friday, Dec. 17. She suffered what is believed to be a bone bruise and the timeline for her return is uncertain.
In her absence, Waterloo is in the midst of a 3-game losing streak. Granted, one loss came to Division 5's No. 1 team, Randolph (73-39) on Tuesday, Jan. 4, and another came to a very talented New Glarus team (77-28) on Thursday, Jan. 6. But, their most recent game shows signs of improvement.
In a road trip to Hustisford on Monday, Jan. 10, the Pirates were without not only Asik, but fellow junior guard Maddie Wesbter. Their absence was felt early for Waterloo as the Pirates fell behind, 28-16, by the end of the first half.
But, the Pirates wouldn't quit. More specifically, sophomore guard Brenna Huebner wouldn't. She had an offensive explosion, scoring 15 of her game-high 17 points in the second half as Waterloo roared back into the game.
Sophomore guard Tess Blundell and junior guard Ava Jaehnke both helped out in the comeback efforts by nailing a 3-pointer each. Waterloo won the half, 29-21, but couldn't get the lead back on the scoreboard. Hustisford was able to hold on for a slim 49-45 victory.
Huebner led all scorers with 17 points, followed by senior forward Alyssa Baumann with 11. Rylie Collien paced Hustisford with 16.
With the loss, Waterloo drops to 5-6 while Hustisford improves to 5-7. While the end result won't count in the win column, there are plenty of positives to take from the performance. Waterloo will have to keep the strong performances up as a tough conference slate awaits it.
Next up, the Pirates will host Cambridge in a Capitol — South showdown on Tuesday, Jan. 11. They'll close the week with another home conference game, this time against Belleville, on Friday, Jan. 14. After a quick conference break with a road trip to Dodgeland on Monday, Jan. 17, it will be time for the big rivalry game as Waterloo will travel to Marshall on Thursday, Jan. 20.
Capitol — South girls basketball standings
(overall records in parenthesis)
T1. Belleville, 1-0 (10-1)
T3. New Glarus, 1-1 (9-3)
T5. Wisconsin Heights, 0-1 (3-9)