They've been best friends since kindergarten, so it was only fitting that Waterloo seniors Brooke Mosher and Joslyn Wolff would sign their National Letters of Intent together.
Surrounded by friends, family and teammates on Wednesday, Nov. 11, Mosher signed her NLI to play collegiate volleyball at the University of Illinois, while Wolff signed her NLI to play for the University of Wisconsin-Oshkosh.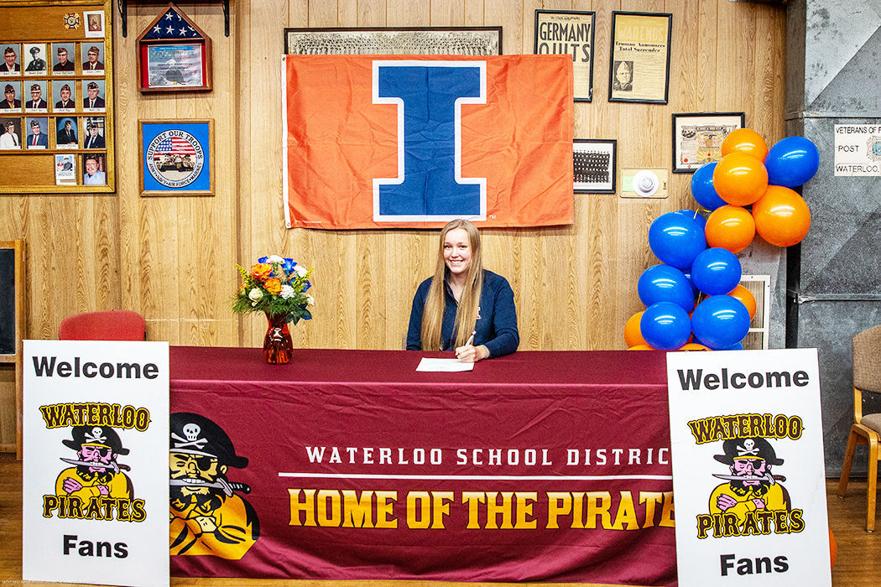 Mosher becomes the third member of her family to earn a Division 1 scholarship. Her older sisters, Madeline and Claire, went on from Waterloo to play for Marquette University.
Illinois is coached by Chris Tamas, who has compiled a 71-29 record in three seasons with the Fighting Illini, including a 40-20 mark in the Big Ten, which is widely regarded as the nation's toughest volleyball league. Illinois earned a third straight berth to the NCAA tournament under Tamas in 2019.
"I remember the day Chris Tamas, the then newly hired head coach at Illinois, first saw Brooke play," Waterloo volleyball coach Christy Mosher said. "She was in eighth grade and had only been setting for two months, yet there was something in her that drew his eye. Fast forward through summer camp and a campus visit and she fell in love with the atmosphere, really enjoyed the entire coaching staff and verbally committed after her freshman season.
"It's hard to believe that was three years ago already, but she has not wavered in that decision and is more excited than ever to join the Illini family. Brooke is such a hard working athlete who just has such joy and feistiness when she plays. She leaves a great legacy here in Waterloo and I am so excited to see what she can accomplish at the next level."
Wolff joins a UW-O program headed by Jon Ellman, who has compiled a 58-40 record with the Titans in three seasons. In 2019, UW-Oshkosh posted a 21-10 record and earned a WIAC record-tying 32nd consecutive trip to the league postseason tournament.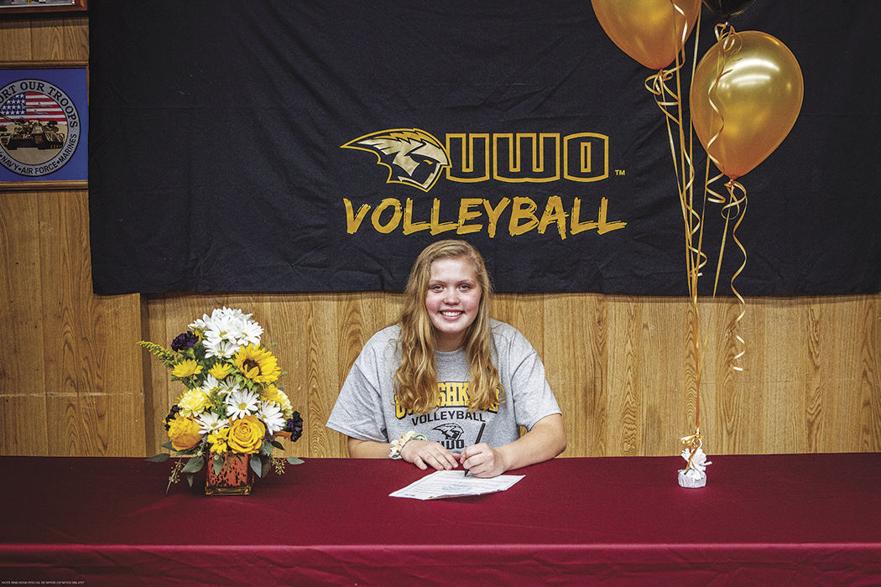 "Joslyn's recruiting process was really starting to pick up steam when the COVID-19 pandemic shut down everything last March," coach Mosher said. "For her, it may have been a blessing in disguise as it allowed her to really get to know the UW-Oshkosh coach and visit campus, when she wasn't allowed to visit many. Oshkosh checked all the boxes for her — being close to home, great volleyball program, academics and a coach and team that really made her feel at home. They are getting an outstanding player and even better teammate. I look forward to seeing her have an outstanding career as a Titan and catching a few games in the years to come."