A fire destroyed a barn Friday morning at the Abendroth's Triple R Farms in rural Hubbleton.
Abendroth's, N363 Hubbleton Road, is on the Dodge-Jefferson county line about six miles east of Waterloo. It is a family-owned operation that specializes in waterfowl, poultry and feed.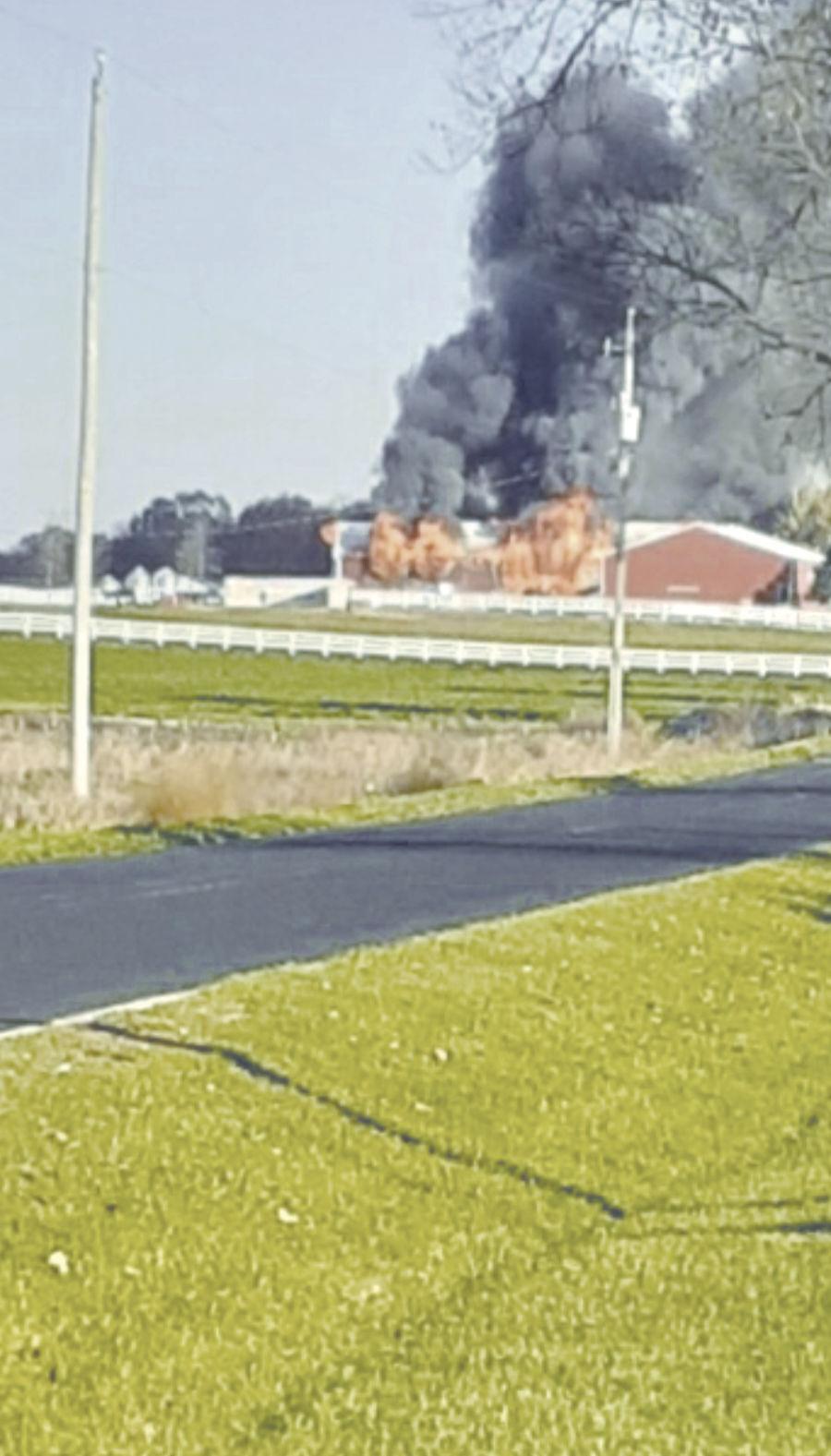 The cause of the fire is still under investigation, said Matt Petrie, Waterloo assistant fire chief.
Petrie said Monday that the farm lost 100 peafowls and 25 laying chickens. No other injuries were reported.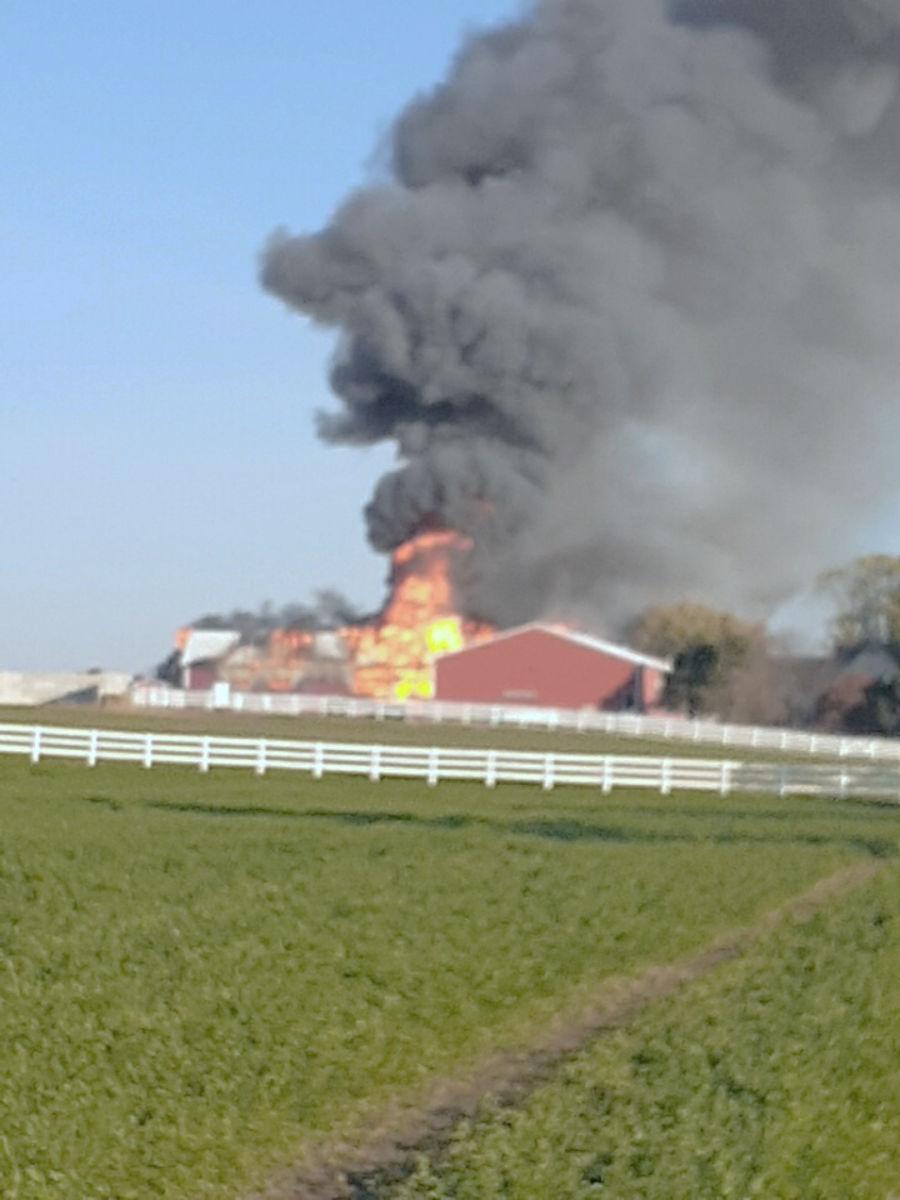 He also said that when his department was dispatched, the fire had just started. There was open space in the structure, so the department worked to make sure the fire didn't spread, especially with another shed and a house next to the structure on fire.
"Immediately we initiated mitigation efforts before they became problems," Petrie said.
Heavy smoke was visible from miles away after the fire started shortly after 9 a.m. About 9:30 a.m., the barn was engulfed in flames.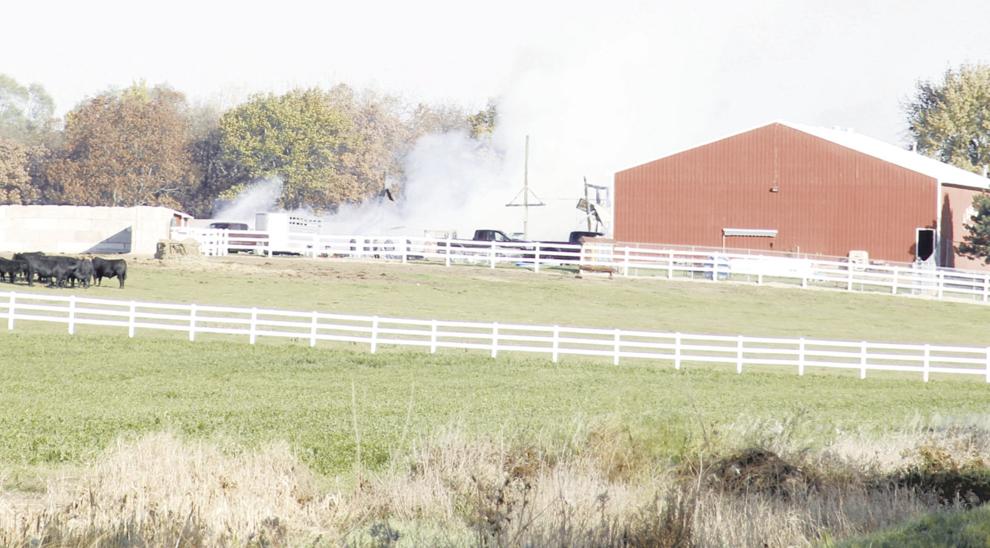 Petrie said the department was dispatched shortly after 9 a.m. Friday, and that members did not return until 1:15 p.m. later the same day.
Departments that responded to the fire included Waterloo, Marshall, Sun Prairie, Western Lakes, Lake Mills, Clyman, Ixonia, Columbus, Lowell, Juneau, Deer-Grove, Watertown and Reeseville. The Western Lakes Fire District is based in Oconomowoc and covers several communities in Jefferson, Dodge and Waukesha counties. Marshall and Jefferson EMS were also at the scene. Cambridge EMS helped with staffing to ensure the Waterloo Fire District was covered while Waterloo firefighters were battling the blaze.
Petrie said 38,000 gallons of water were used to extinguish the fire.