MINERAL POINT — Oh so close!
Playing in their first-ever WIAA Division 4 sectional semifinal the Waterloo girls basketball team fell just three points short of pulling off a monumental upset, losing 63-60 to top-seeded Mineral Point Thursday.
The fourth-seeded Pirates (11-15), who claimed the program's first regional championship to reach the sectional round, out-scored the top-seeded and state-ranked Pointers 37-35 in the second half but fell just short of reaching the sectional final.
"To play like we did against Mineral Point it showed how good we can be, to take the No. 5 team in the state down to the final seconds — at their place too — it really shows the talent that we do have here," said Pirates head coach Gabe Haberkorn.
Waterloo led the Pointers 54-50 with 3 minutes, 36 seconds remaining, as a buzz throughout not only the gymnasium but the entire southern portion of the state began. The game was tied at 57 with 1:42 left, before Mineral Point pulled ahead 63-60 with only seconds to go.
Following a timeout, sophomore Sophia Schneider's half-court shot appeared to be in line but it fell short, ending the Pirates' Cinderella season.
Senior Skyler Powers led Waterloo with 19 points, while sophomore Julia Asik added 16 including hitting four 3-pointers. Sophomore Sophia Schneider finished with nine.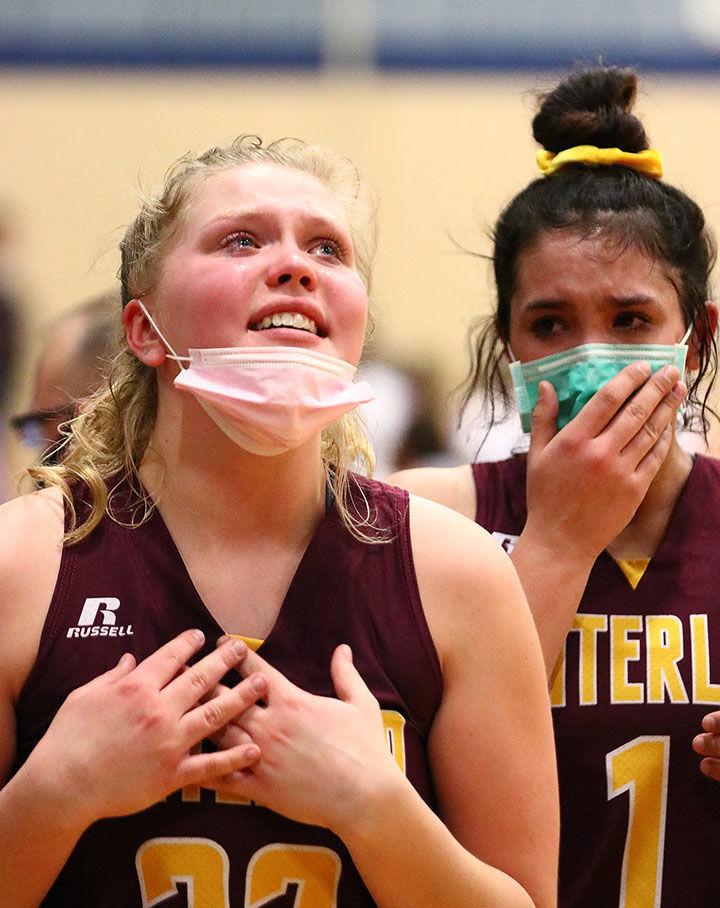 Mallory Lindsey scored 20 points to lead Mineral Point.
The Pointers went on to win the sectional championship game with a 65-33 victory over Fennimore, advancing to the WIAA State Girls Basketball Tournament. Mineral Point (16-5) will face Bangor (19-2) in the second Division 4 state semifinal.
"At least we can say we lost to a team that went to state," said Haberkorn. "Where it stings is seeing how they beat Fennimore; a couple seconds the other way, that could have been us."
"As coaches we thought we could be this good, we just needed the girls to believe they could do it (and) we reached our goal of winning a regional championship. We got a lot of community support and with that, people are starting to believe that the Waterloo girls basketball program is turning around," said Haberkorn.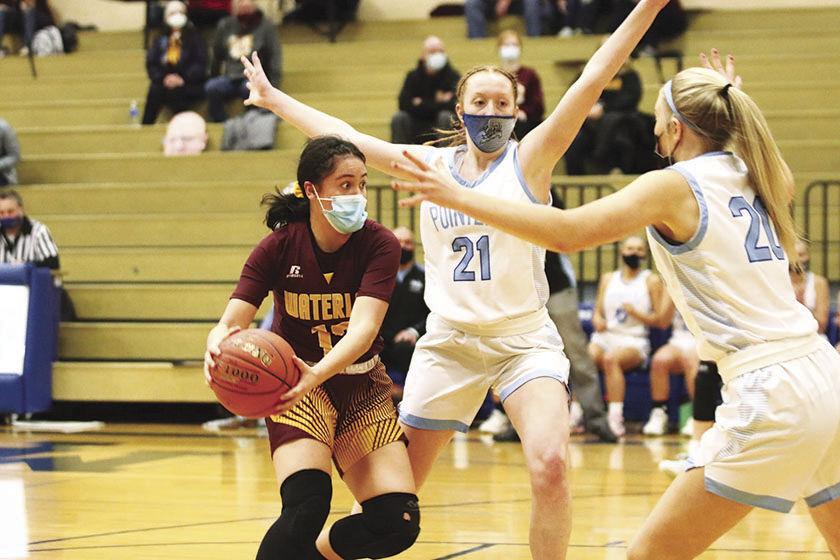 Thank You Seniors
Waterloo loses just two seniors, but both Powers and Joslyn Wolff were a huge part of the program's resurgence.
"It's going to be hard to replace those two next year. Hopefully, we have some girls that will step up and if that happens, we could be just as good next year," Haberkorn concluded.
Waterloo (fg ft-fta pts) — Schneider 3 3-4 9, Webster 0 1-2 1, Powers 5 7-11 19, Jaehnke 2 0-0 5, Asik 6 0-0 16, Huebner 0 1-2 1, Wolff 1 2-4 4, Baumann 2 1-2 5. Totals — 19 15-25 60.
Mineral Point — Lindsey 7 0-0 20, Aschliman 0 3-4 3, Chambers 6 2-2 17, Watters 5 1-5 11, Wenger 4 1-7 9, Cox 0 3-4 3. Totals — 22 10-22 63.
3-point goals — W 7 (Asik 4, Powers 2, Jaehnke 1); MP 9 (Lindsey 6, Chambers 3). Total fouls — W 21; MP 20. Fouled out — Wenger.