Waunakee High School's Black Student Union (BSU) has faced many challenges since its inception in 2019. Members have encountered bias from staff and students, and at least one advisor received threats for his involvement in the organization.
Yet perhaps the most challenging adversity BSU's met came in the form of two recent events that few could have predicted – a global pandemic, and the departure of both its advisor.
BSU became an official co-curricular at the high school in October 2019, after staff recognized the need to create an affinity group for its Black students. Membership and interest in the club quickly grew as students took on courageous conversations amongst themselves, their peers and even local media outlets to raise awareness about the challenges facing today's students of color.
Discussions regarding equity and inclusion started catching the attention of community members, and many declared themselves allies of the newly formed organization. With their support, BSU students seemed poised to influence change at the local level.
Members began mentoring younger students, and at least one applied to serve as a student representative on the school district's diversity, equity and inclusion (DEI) committee shortly after it was approved.
Training for staff on how to respond appropriately to bias-related incidents became a focus, and BSU students were ready to offer their experiences as insight.
That momentum came to an abrupt halt in March 2020, when the COVID-19 pandemic forced schools to close with less than a week's notice. The closure had an immediate impact student learning, but also co-curricular groups that relied on classroom space for meetings.
BSU and its 18 members had no choice but to cancel all of the guest speakers and in-person activities they had planned, and start conducting weekly meetings virtually.
"We did the best we could with what we had," former BSU advisor Chuck Murphree said about the virtual setting. "But with the pandemic and COVID, it really hurt us to keep the pace that we had going. I talked to other BSU advisors around the area, and they had the exact same thing happening. So there was less participation, which was a big piece of (our operations)."
Guest speakers linked into meetings virtually, but the experience just wasn't the same.
When the high school finally reopened for hybrid learning a year later, students were told that they'd need to remain in their homerooms during morning contact time – the period during which BSU normally met as a group to discuss issues affecting them and other Black students.
Members adjusted by finding time to meet during lunch or after school. One night, the group organized a trivia night with pizza and a movie discussion about the film "The Hate You Give."
Murphree said the dedication BSU students demonstrated throughout that time was impressive.
"They're amazing kids," Murphree said.
At the end of the 2020-21 school year, the group faced another unforeseen challenge.
Murphree announced over the summer that he had accepted a teaching position in another district, as had co-facilitator Brett Wheeler. Waunakee school district policies precluded them from continuing to serve as advisors.
Due to a provision requiring that co-curriculars prove themselves viable via a three-year track record of participation, they also prevented any incoming advisor from receiving compensation.
BSU, an organization that had just completed its second year, would need to find a new facilitator within two months – someone who was willing to facilitate the group without pay.
Students waited for another staff member to step up to the challenge, but as summer progressed, it became apparent that filling the BSU advisor role could take longer than many had hoped.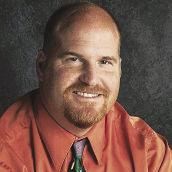 The son of two NAACP members and someone raised in household that discussed equity often, alternative-education teacher Patrick Collins knew that it would be important for the school district to find a responsible replacement who would not only mentor but serve as an advocate for its Black students.
He also knew the repercussions of failing to do so at a time when some community members are questioning DEI efforts.
"I think given the current climate in the United States, it's important to have a group and a place where students can feel comfortable talking about issues together and supporting each other," Collins said. "There was a black student union (at my college), and I know speaking to friends it was a place where they felt safe to voice their opinions."
Collins applied for the BSU advisor position in July and took over the role just last month. He said his goals for the organization include discussing the direction that students would like to see BSU head in the coming months, and having members familiarize themselves with one another.
Collins noted that the pandemic had made that difficult over the past year and a half. With school back in person now, he's hopeful students are willing to open up and share their concerns.
"I think the most important thing is having a safe place for students to talk about concerns as to issues that are important to them," Collins said.
WHS freshman Xavier Gousman agreed.
"We don't have many black students in school," Gousman said when asked about the need for a BSU in Waunakee. "It's a place where students can feel safe and share their experiences."
Junior Kenny Lemon said the organization offers an opportunity to educate fellow students and staff, calling BSU "a way to educate how we as black students have been treated and teach others to treat people equally no matter the color of their skin or their language."
Collins said a co-advisor position has yet to be posted. However, a parent has volunteered to help.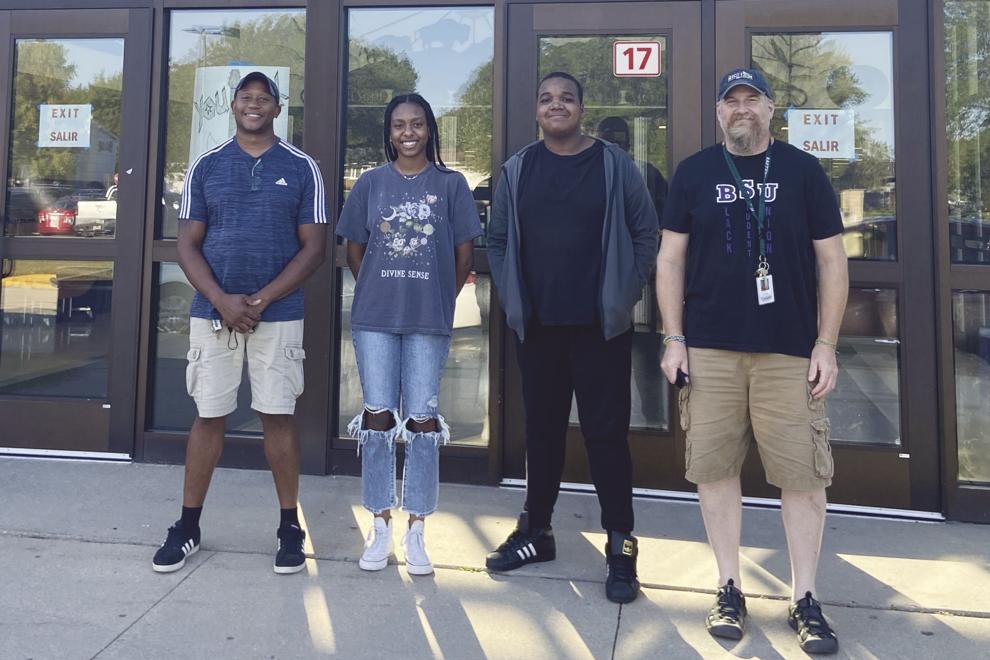 Joel Lewis became involved with BSU when his son Miles joined the organization in 2019 as one of its original members. A former NYPD police officer and current social worker for Dane County, Lewis said public service and working with children have always been important to him.
"It's kind of my calling," said Lewis, who now serves as chair of school district's DEI committee.
Lewis's son graduated in 2020, but the 47-year-old said he still has three children in the district, and representing them, along with other minority students would be important moving forward. Lewis noted that the community had reached at a turning point where its members need to decide the extent to which they'll embrace diversity, and having a BSU in place will help those most affected by the decision navigate the difficulties they may encounter as a result.
Asked about the activities he would like to involve BSU students in, Lewis said he has a lot of ideas such as guest speakers and book discussions. Mentoring younger students in the district could be something group members consider as well. Ultimately though, that's for BSU students to decide.
"It's really about what the kids want to do," Lewis said. "But if we don't create opportunities, then we're just creating a bubble."
BSU held its first meeting of the school year on Sept. 16, and will meet twice a month moving forward. Those looking for more information about the group should contact Collins via e-mail, at patrickcollins@waunakee.k12.wi.us.