With three stations, each with posters stating goals to reduce substance abuse among Waunakee's youth, the Waunakee Community Cares Coalition (WCCC) hosted an open house last week at its new Heritage Elementary School location.
Community members from the school district, Chamber of Commerce and Waunakee Neighborhood Connection, along with local law enforcement and a mental health worker, took time to learn about the coalition's goals and how they can help achieve them. It was one of several open houses aimed at engaging community members in WCCC's vision of a healthy and resilient Waunakee.
The coalition's overall mission is to create "conditions and opportunities that prevent and reduce substance abuse in the Waunakee Community."
With the Centers for Disease Control reporting more than 100,000 drug overdose deaths in the United States during the COVID-19 pandemic, WCCC's work could save lives.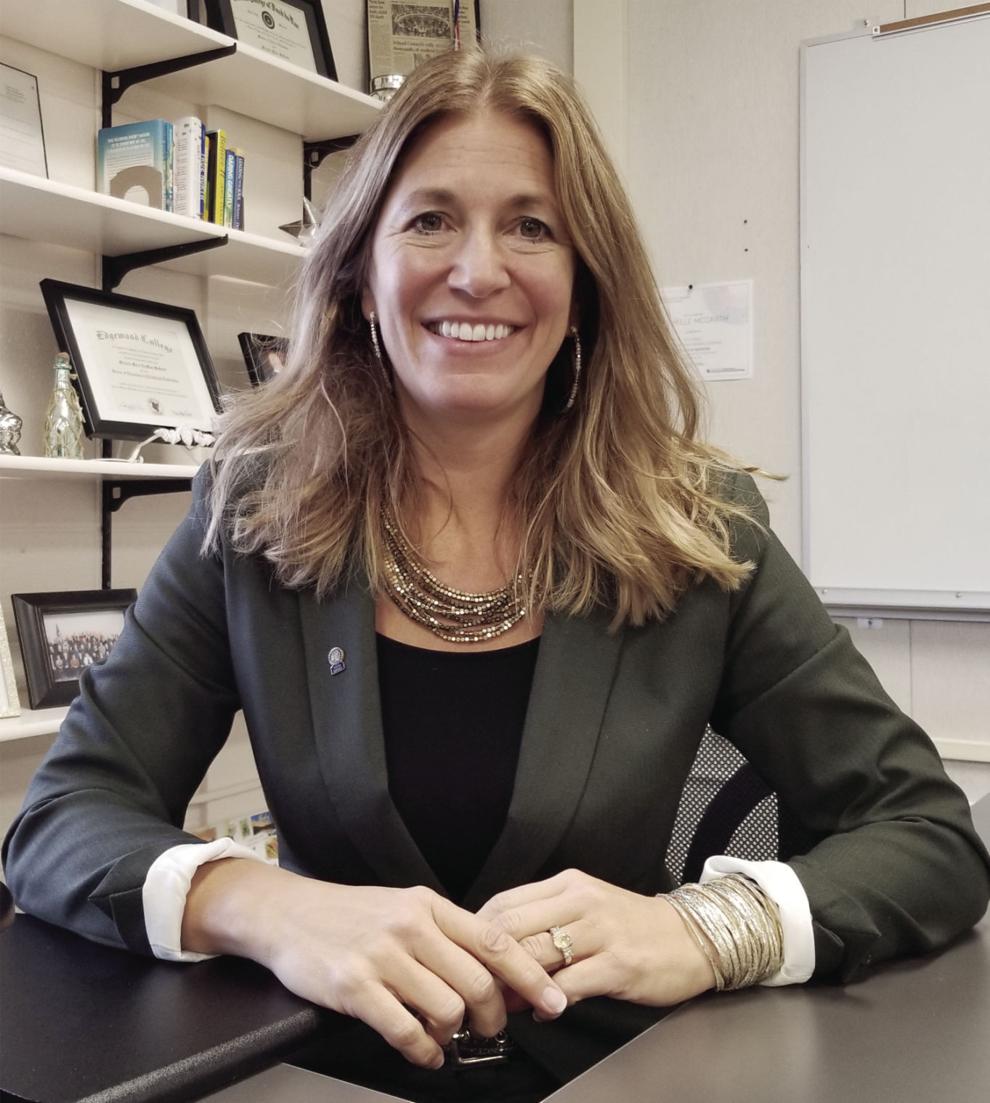 Partly, that's what drew WCCC's new program coordinator Michelle McGrath, a Waunakee High School associate principal from 1998-2006.
"I said in my interview for this position, even if there's one kid I can save that doesn't make a poor choice, then I have success," McGrath said, "because life is important, and we're here to make sure that people live their best life."
Since forming in 2014, WCCC now has a location to operate from, along with a coordinator dedicated solely to fulfilling its mission. In the past, municipal-court clerk Jodie Sorenson had juggled her duties with WCCC and her full-time job.
In 2020, Sorenson, along with a core group of coalition members, successfully applied for federal funding last year. The $125,000 per year matching Drug Free Communities grant has allowed WCCC to hire McGrath last summer, along with a young intern, Maddy Zaleski, a Waunakee graduate now at Madison College. Like Zaleski, McGrath has strong ties to the school community as one of its former high-school-level administrators. McGrath most recently was the executive director of the Wisconsin Association of School Councils, and is the Rotary District 6250 governor nominee-designate.
At the recent open house, former Waunakee High School principal Brian Kersten spoke about previous efforts to coalesce around drug- and alcohol-abuse prevention after students Michelle Koster and Sierra Bongiovani died in car accident on the way home from a party in 2007. Parents and students responded then, creating a student ride-share program and drug- and alcohol-free activities with the school district's support. But the energy behind those efforts over the years has ebbed and flowed.
Kersten remembered other sparsely attended parent forums on suicide and substance abuse prevention when he was principal.
Now the intent is, WCCC will grow into a larger, more collaborative coalition, involving young voices as well, with resources for both parents and students. Already, the coalition partners with Waunakee Neighborhood Connection to provide drug lockboxes and refrigerator locks.
McGrath and the WCCC board mapped out a long-range plan for the next year that began with branding WCCC with a website and getting the word out. In the next few weeks, community members will notice the WCCC on the Hwy. 19 billboard.
McGrath comes to the position with what she called a "skill-set of relationship building," which will be key to WCCC's work, she said. She noted that when young people have mental-health and substance-abuse challenges, the community looks to the schools to respond.
"It's not just the schools' problem; it's not just the police department's problem; it's the entire community's challenge, and it takes the entire community to come up with, how are we going to provide solutions and support and programming, so we can address it together?" McGrath said.
After starting last summer, McGrath immediately began engaging one-on-one with leaders from each community sector – law enforcement, faith, business and others – to build relationships and raise awareness.
A Waunakee graduate volunteered to help with branding and create a website (www.waunakeecares.org), and part of Zaleski's role is to manage the social media.
Now open houses are underway with community members who can invite others to join. Another open house is set for January, McGrath said.
Along with coordinating the open houses and other events, McGrath will also collect data to guide the work. Dane County's Youth Risk Behavior Assessment survey is one piece, and focus groups at the middle and high school within the next month or two focusing on mental health and substance abuse will be another.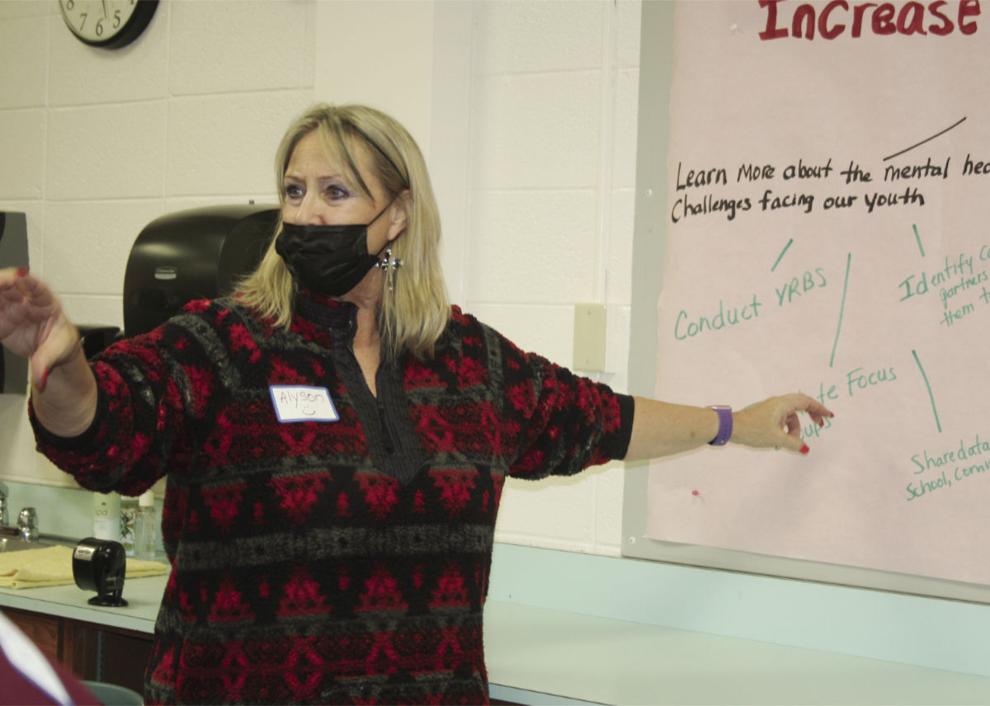 "How are they surviving and dealing with the pandemic will be a big part of it," McGrath said.
After gathering data on the needs, the next step is to provide targeted resources for students. McGrath plans on inviting speakers in the spring to talk to both parents and students.
Already, data from the recent risk behavior assessment survey shows the work is needed; 25% of high school students reported considering suicide at some point, McGrath said.
Asked if substance abuse and mental-health challenges among young people are more prevalent in Waunakee than in other communities, McGrath said they are everywhere in Dane County and the United States.
"Everyone's facing the same challenges. And it's just really important that as a community, you don't get in that mindset of, 'it doesn't happen here,' or 'it's not our kids.' Because what happens is, then those challenges continue to grow," McGrath said.
She said adults need to talk to kids, allow them to have a voice, and help them find solutions.
"Because otherwise you're going to have the overdoses, the things that continue to happen," McGrath said.